As we already know, Email Marketing is a feature that is used within the Digital Marketing and is based on sending emails, with news, discounts or information to get both, our loyal customers and potential future customers, are fully informed with what we consider relevant topics. In this way, they'll have all the necessary information and news on what's happening in the company.
Therefore, it's important to have a good subject in the Newsletter. So in today's blog, we tell you how you achieve that goal so both, potential customers and loyal customers, click on it and get into that great email. You'll also avoid getting into the SPAM folder of their email inbox.
One of the biggest problems when sending a Newsletter is that in many cases, these emails aren't opened by our customers, and so we're losing many potential sales. And potential customers who are not yet loyal to our brand. And we don't want that, do we? So, keep reading for some tips!
Tips for writing effective email subjects
Have a clearly defined sender
You should send your Newsletter from a company email, as this will help your customers to know exactly where the latest news are coming from. If you send it from a personal account, the person who receives this email won0t recognize you, they won't know where the email comes from. And therefore, in many cases, they won't open it or even worst: they'll delete it right away. Needless to say, again, that this will mean a loss of sales and customers.
Personalized subjects in your Newsletter
When writing to one of our readers or future customers, it will be easier to get them to open your email if you make it personalized. That is, if the subject line includes the name of the person who is on the other side of the screen, or at least something that make them understand that somehow, you're referring to them.
Short and concise
Another of the characteristics that our subject line should comply is that its message has to be brief and concise: the client must know at a glance what's going to be found inside the Newsletter. Therefore, we must write a direct and clear message, which shouldn't be longer than 50 characters, otherwise, it'll be too long and we won't achieve our goal. At the same time, make it eye-catching, so the reader feels compelled to enter the email.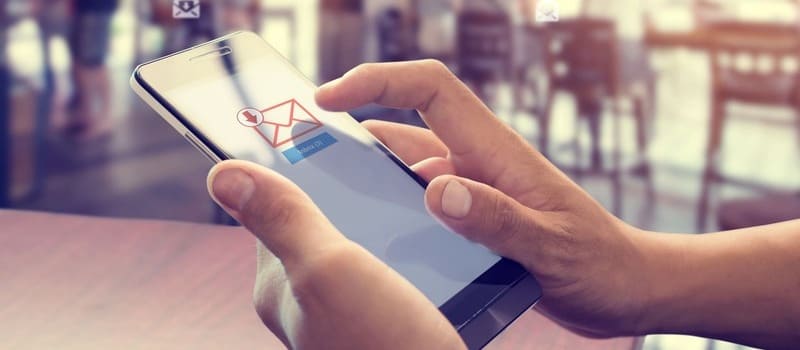 Call to action
Another tip we give you is to encourage your customers to enter by using any of the different types of call to action that exist. For example, you can include something like "come in and discover our news" or "visit our Newsletter and get the discounts we offer". This way you'll get the attention of that person who is seeing your email in their inbox. It's almost 100% guaranteed that they'll read the email you've sent them.
Tone of the Newsletter's subject
When sending a Newsletter, it's important to be clear about the tone you want to convey when your reader sees your email. There are a variety of tones depending on the message we want to send. Like the one expressing your mood. What? We explain it below:
We can make our message give a sense of mystery. With this we'll achieve that potential future customers enter the email out of curiosity, just to find out what is that we're talking about inside. And through that, hopefully to achieve a (future) sale.
Another tone used many times in email's subjects it's the urgency: when put a time limit to get the promotion or discounts, for example, it'll arise in our customers the need to open the message right there instead of leaving it for another moment, thus avoiding that they forget about it but instead, achieving one more visit than we didn't count with before.
We can also write topics in which figures appear, such as percentages, low prices, etc.. This is something that catches everyone's attention, a simple "get a 25% discount" or "from 30 euros on our website". With messages like this, customers will be lured to learn more about what our Newsletter hides.
Finally, we can add messages with questions, through which our customers will know that inside our Newsletter they can find the solution to some of their problems, and thus, we'll be encouraging them to visit us or buy.
Conclusion
There are many different types of subjects that you can use in your Newsletter and with which you will achieve your business' growth and increase of customers. You can become known among the people who receive your emails, who will learn that you always give good info, and thus increasing potential sales, visits to social networks etc…