Knowing the different keywords is essential to start your SEO strategy. There are several types of keywords, or keywords in English, which are essential to segment the words for which you want to position and hit the nail on the head.
More specifically, differentiating between the types of keywords will help you to know how the potential user is searching for what you want to position among the first positions in Google. It's not all about putting random words, you have to know how to plan and discover what the user is looking for and how he/she does it.
Classification of keywords according to their length.
When searching for keywords, you will notice that some words are longer than others, that they are more or less specific, etc. That's because depending on what your target is, there are three types of keywords according to their length or composition:
Generic Keywords
Also called Head Keywords, are short keywords, those that are composed of a single keyword and are very generic (table, car, bakery).
Users often perform their search with this type of keywords. That's why, by carrying out a small keyword research, you could detect that you might want to put "car" instead of "car". Even though they are generic, they are very useful, that's why you should refine them as much as possible.
In addition, you have to know that some of these generic keywords can be converted into 20% of the total traffic.
Semi-generic Keywords
We found that for this type of keyword, you need a more advanced knowledge on the subject or have done a study a little more elaborate.
In this classification we can see how the keywords are not yet concrete but they do make the user think about a possible alternative.
Some examples to understand it better would be: women's handbags, cheap English bar, 15 inch laptop, etc.
This type of keywords offers a better conversion than the previous ones, and can even represent between 20% and 40% of the total traffic acquired.
Long Tail Keywords
Long tail keywords are those words that are made available to users who already know exactly what they need.
These words or phrases are very specific, being longer, the competition is generally lower. The possibility of appearing first on Google is increased.
Some examples would be: cheap English bar in Madrid (here we are already specifying that we want it in Madrid, that it is cheap, English and that it is a bar), or also, Apple 15-inch laptop.
When we hit the nail on the head with the user, we find that these long tail keywords, account for between 40% and 60% of total traffic.
Keyword types by search intent
Informative keywords
Here the user is going to search for words that only have the intention of searching for information on a particular topic. Some tricks to know how to start these keywords are:
What is..
How to do..
Why..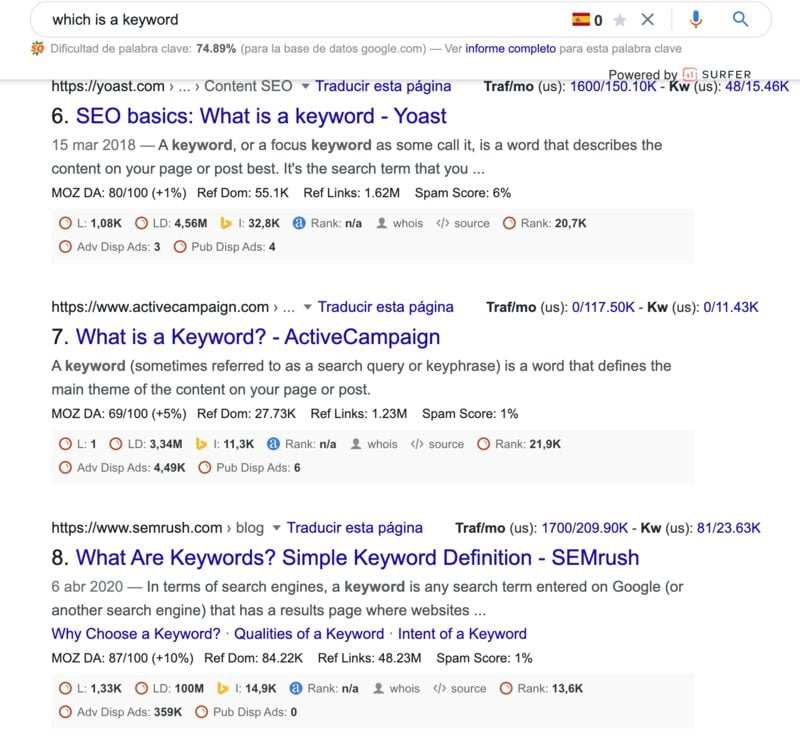 Normally, they are doubts that the potential user has about information that he/she does not have.
Transactional keywords
These are those keywords where a transactional intention on the part of the user comes into play, i.e. they want to buy something. They are normally used in ecommerce or online stores. Some words that are identified with this classification are:
Buy "product".
"Product" cheap.
"Offers" product.
"Price" product.
"Product" online.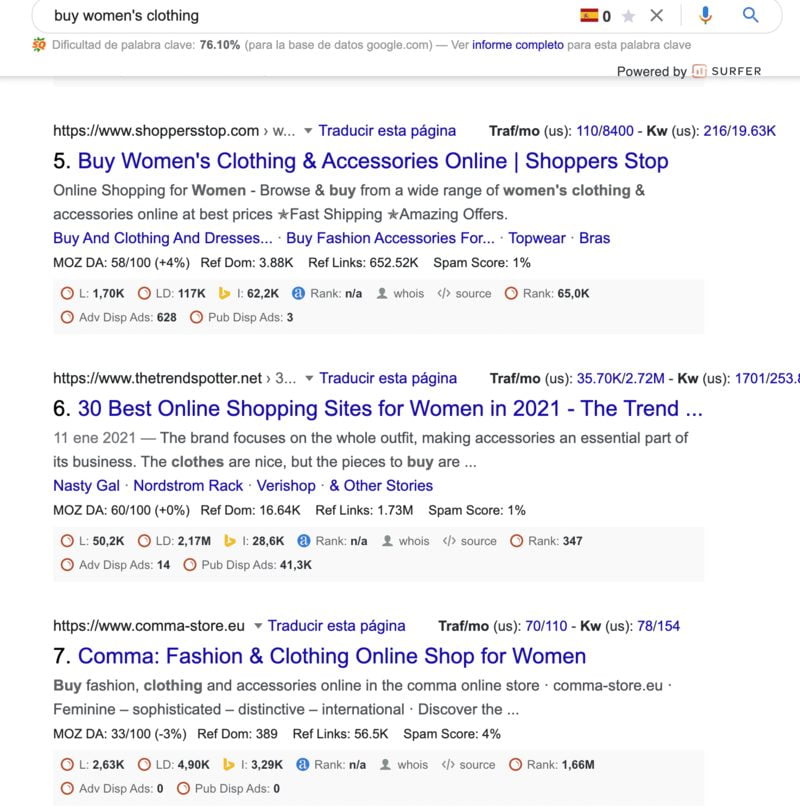 It is very important to know how to differentiate between transactional and informational keywords because, if you do the right keyword research, you can reach your target more easily and be more effective.
In this classification, the user uses the search engine to get to the web page he wants but without directly entering the domain name, i.e. if he wants to go directly to Wikipedia, instead of entering the domain name, he enters in the search engine: "Word" Wikipedia.
It is also very common to do it with the news, looking for what happened and the name of the newspaper where you want to report. But above all, this practice is carried out with brand names, searching for example "Nike", instead of searching for the domain directly.
There are more classifications, however, these are the main and primary to make a perfect keyword study and to position correctly either your products, such as your blog articles.