Catalogue import to Shopify
Import product catalogue from CSV to Shopify

Save time, we'll take care of it all
If you need to set up the product catalogue for your Shopify shop and you don't want to do it manually, we can help you save hours of work.
If you have already created your shop or you are about to create one, you will probably have to register your products in the shop to start selling them. You will need to create the collections, brands and other information before you create the products. We can help you with importing your catalogue into Shopify.
This task can be a tedious job if you have to do it manually, it will take you a lot of hours of work to do it. If your catalogue is very large, it will be totally unfeasible to do it by hand.
Shopify includes an importer so you can register products from a CSV file, but it requires you to prepare it in a specific way and import the information in a specific order so that everything runs smoothly and you don't have any problems.
We take care of everything for you. We know very well how to do this kind of work, we have already done it many times for other clients. We help you to make everything run smoothly and to have your catalogue imported in a short time and without problems.
Why do you need a catalogue import to Shopify?
The main reason for needing a Shopify catalogue import service is so that you don't have to do it yourself manually and spend countless hours of work.
With our service, we take care of adapting the Excel file you provide us with to meet Shopify's import requirements.
You can do it yourself, but you will have to work with trial and error if you don't know how the official importer works. This will take many hours of trial and error. Every mistake means having to delete all the imported information, which can be a problem if you don't know how to do it.
We take care of importing the products into Shopify and do all the necessary tests until we have correctly adapted the catalogue, leaving your shop ready for you to start selling your products.
Spend your time on what's important, managing your business and leave these technical tasks to qualified professionals like Innovadeluxe, Shopify Partner Agency.
What will you get when you order your catalogue import service from Shopify?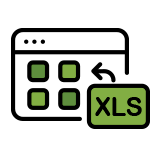 CSV or XLS created by hand
For catalogue migration to Shopify, you will need to provide us with a CSV or Excel document with your product data, categories, brands, etc. You can send us directly an Excel file or a CSV file. You can prepare the document by hand using Excel, Libre Office, Open Office, Google Sheets or you can export the catalogue from your ERP or warehouse software.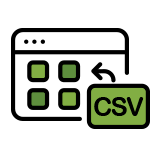 CSV of Suppliers
If you have a product supplier who has provided you with a product catalogue, you can send it to us so that we can check that it includes all the necessary data to import the products into your Shopify shop. If any information is missing from the file, we will tell you what information is missing so that you can ask your supplier to include it or add it manually.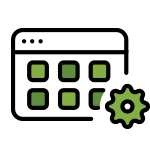 Adaptation of file
Once you send us the Excel or CSV document, we will review and modify it to adapt its structure to meet the necessary requirements for the Shopify catalogue import. We will test it until the document is perfect so that there are no problems. We take care of optimising the catalogue so that it is imported correctly.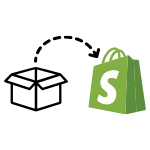 Import
When we have the CSV document ready to be imported into the shop, we will do an initial data upload so you can check if everything has been imported correctly. If you detect that something is not correct, we clean up the shop, correct the errors and do a new import. We repeat the process as many times as necessary.
Frequently asked questions
Read what some customers say about our work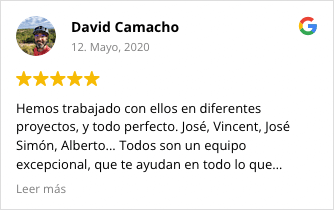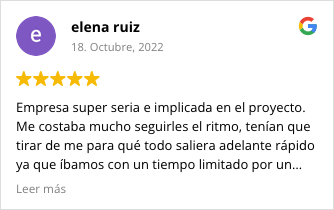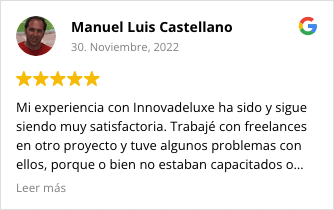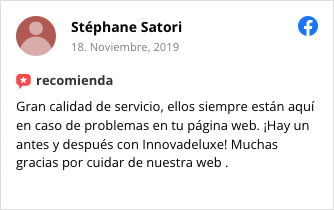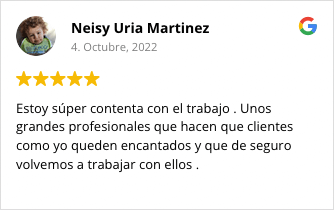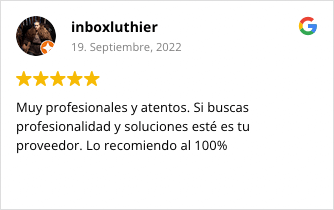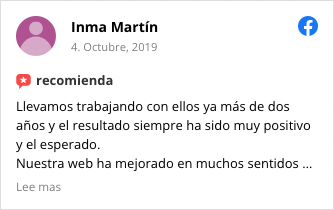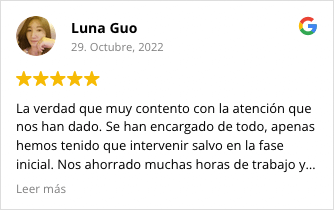 Request information
Do you want to import the product catalogue into Shopify? If you already have the catalogue file available, you can upload it to wetransfer and send us the link so we can review it and send you a proposal. If you haven't created it yet, simply contact us and explain in detail what you need, so we can give you an economic proposal to do the job.
Provide as much detail as possible about your catalogue, it is important to know how many products and categories it will have, so that we can provide you with an economic proposal adapted to your needs.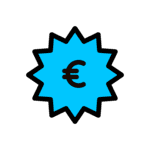 Catalogue import to Shopify
The cost of importing products into Shopify will depend on how many files we need to import and the amount of data we need to review and adapt to meet Shopify's requirements.