In this article I want to talk about Marketplaces and why they have become the most suitable solution for buyers and sellers.
Have you ever thought about the possibility of selling your products in a Marketplace and benefit from its features? Undoubtedly in recent years this distribution channel has increased the number of stores considerably.
Selling through this type of platform is essential if we want to start with an Ecommerce, especially to reach new customers and new markets, as these Marketplaces or "digital supermarkets" are the most used platforms for online shopping.
What is a Marketplace?
A Marketplace is a store that gives shelter to other stores, i.e. a digital platform that provides space for other sellers to show their products, in the same way that a shopping mall does with physical stores.
In this way merchants place their products for sale in a single channel, it can be compared to a digital marketplace with an infinite line of products, where consumers can access an endless number of stores in all sectors.
In recent years this type of Marketplace platforms have gained a lot of importance. Nowadays it is interesting to put your digital store in a Marketplace more than 80% of the turnover of smaller stores comes from this type of channels.
The Marketplace is a channel in constant growth, largely because of the advantages it offers to small and medium businesses to sell online.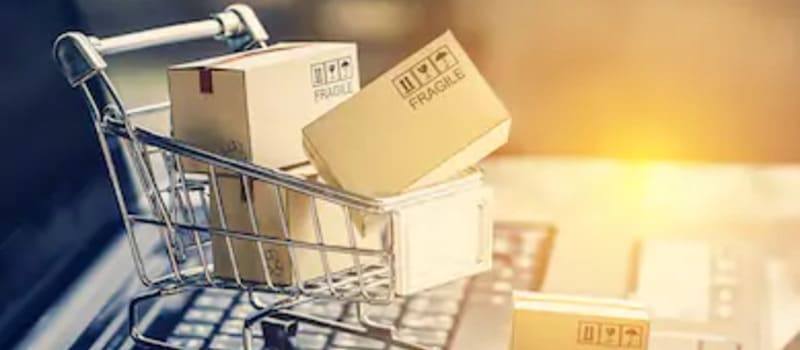 How a Marketplace works
It can be said in general terms that a Marketplace is an intermediary, the digital equivalent of a shopping mall.
The interaction between customers and sellers is made easier and more comfortable, as they act as a "showcase" to display the products and services of a large number of stores in the same channel.
This offers advantages to the seller, generating more traffic to their products and physical store and to the sellers, enabling a very large stock of products and stores.
Marketplaces can vary according to the type of offer
Product marketplaces (eBay, Amazon)
Service marketplaces (Booking, Airbnb)
Job Marketplaces (infojobs, Indeed)
There are also platforms dedicated to price comparison such as Trivago or Skyscanner.
The proper functioning of a Marketplace depends not only on the sellers and buyers, but also on the logistics, the delivery, the payment process and of course the Marketplace itself.
In this sense Amazon is one of the best Marketplaces in the world "the big bad wolf" and has its own restrictions and characteristics to sell on its platform and even in relation to the marketing strategies to be carried out.
What types of Marketplaces can exist
If we look and analyze the business format, we can see that there are basically two types of Marketplaces.
Order generator
This is the most traditional model used today, in this model the Marketplace brings together thousands of products from hundreds of stores that sell their products in the same virtual store.
The customer when concluding an order and accessing the shopping cart or shopping basket, makes the payment with a single cart of the Marketplace itself.
In this way, the collection of the order is done by the Marketplace and not by the seller. This is of great relevance when calculating costs.
Lead generator
a lead is a potential customer, that customer who through their interactions has shown interest in the products and/or services we offer. In a physical store a lead would be the person who visits our store and asks us about a product that has not yet been purchased.
In this model the Marketplace works in a very similar way, bringing together stores that want to sell their products, the difference is the payment process of the order, the cart.
The order is automatically generated by the merchant's platform and the responsibility for payment and the consequent division of costs falls on him.
Order generator: The Marketplace is responsible for traffic generation, the cart, closing the order and payment.
Lead Generator: The Marketplace is responsible until the closing of the order, from there the system is integrated with the merchant.
The end customer can not distinguish between these two models, everything happens automatically and transparently, but for the merchant is essential because depending on the type of Marketplace costs are different.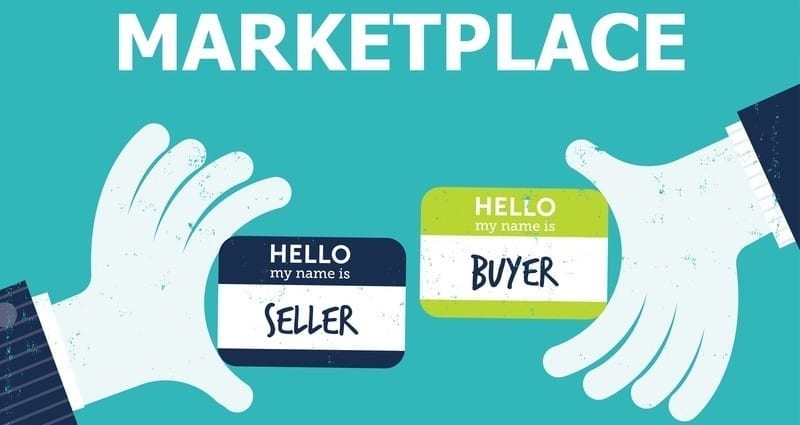 Advantages of selling in a Marketplace
Access to a large audience: Selling in a Marketplace allows you to take advantage of the traffic that already has the Marketplace platform, accessing an audience that you would be very difficult to reach through your own channel if you are a small or medium business.
Additional sales channel: Showing your products is not only a good option for complementary sales but it is also necessary to compete with the competition.
Increase reputation and brand trust: If you have just created your Ecommerce sell your products in a Marketplace known as Amazon will allow you to offer users confidence and increase awareness of your brand.
SEO Positioning The vast majority of Marketplaces are very well positioned at the organic level, as they invest a lot of resources in this, you can take advantage of their positioning by selling on their platform.
Cross Selling with other brands As your online store is on a platform with an endless number of other stores, many of your competitors, you can carry out Cross Selling strategies by selling complementary products on your competitors' websites. And Up Selling strategies selling products of a higher level. With these strategies both customers and merchants benefit.
Saving banking costs Normally in the Marketplaces, users make the payment on the platform and then the platform pays the brand. This saves banking costs for brands.
Disadvantages of selling in a Marketplace
Difficulty to differentiate from the competition Given the wide variety of products offered by a Marketplace is very difficult to differentiate from the competition.
Difficulty in branding All products are offered under the same pattern, which makes your brand go unnoticed.
Customers are not yours Customers are not yours, they are from the Marketplace and therefore you don't have access to their data and you can't generate a good database of your potential customers.
The competition is more visible In a Marketplace there are many merchants that sell the same products as you or very similar products, and these platforms also sell their own products, so it is essential to use tools to monitor the competition in real time (Boardfy) and alert us of possible changes made by the competition, such as changes in prices.
It requires high management efficiency It must be taken into account that Marketplaces have a brand reputation to protect and maintain. Sellers who are accepted can't be allowed to miss delivery deadlines, misrepresent product descriptions or poor customer service.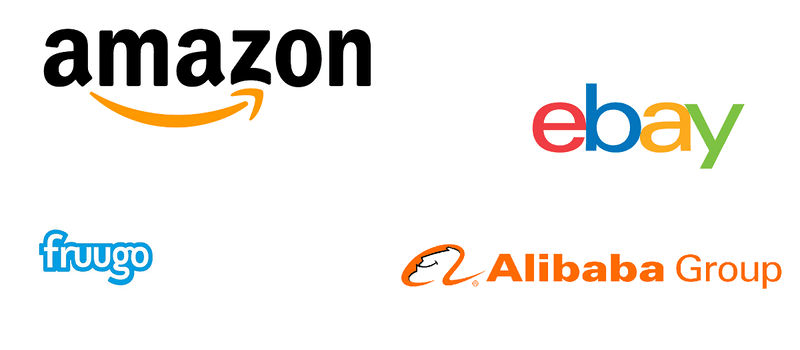 Conclusion
By way of conclusion I think it is important to highlight the importance of selling your products or services on a Marketplace today.
Making a niche in this type of digital platforms like Amazon, will allow you to benefit from the traffic of the Marketplace itself and therefore get more conversions on your website.
This way being present in a Marketplace is important and can be profitable in the medium term, as it allows you to increase your sales revenue, as long as you make good marketing actions and do not assign too big prices to your products.