Hosting web Cloud
High-availability Cloud Servers for E-commerce
Cloud Hosting 100% managed by IDX
Hosting infrastructure located in Spain.
We know which server your PrestaShop shop or WordPress website needs to function properly and we can help you improve the stability of your project so that you can relax, forget about hosting and just worry about managing your business. All the servers we offer are managed by us, our technicians are specialised in PrestaShop and WordPress.
CLOUD web hosting
CLOUD SSD NVMe web hosting for PrestaShop and WordPress
We work with a high quality hosting infrastructure for your PrestaShop/WordPress applications, with web servers optimised for optimal performance of your PrestaShop shop or WordPress blog. With SSD NVME hard disks in raid (Enterprise or Datacenter category) and with standard extras such as SSL. Low latency KVM servers hosted in new generation data centres located in Barcelona and Madrid. You can easily manage your hosting with hosting panels such as HestiaCP or Plesk. Cloud Servers to suit you
For all types of projects, from small shops starting their online projects to large e-commerce projects or marketplaces.
If your statistics show that your visitor volume has grown and the performance of your project has dropped significantly, you need to make the leap to a CLOUD server, to have available all the resources you need for your business. There is no limit of space, RAM or Processor in Cloud Servers.
Our CLOUD web hosting service is more powerful than dedicated servers, and as simple as shared hosting, in addition to all the advantages of having your website hosted on this type of hosting.
MAIN ADVANTAGES OF CLOUD HOSTING
Powerful, stable and flexible cloud hosting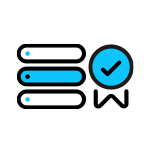 High availability
Your Cloud hosting will always be available and operational on the platform IDX works with. We make sure that no failure can spoil your day to day, for this, we replicate your data on multiple nodes, which guarantees high availability and quality. Your project will always be online.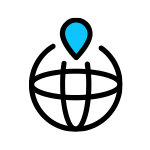 Data centre in Spain
Hosting is now closer to you, Barcelona and Madrid. We provide you with one of the best Cloud systems built on Tier IV data centres with high availability. Complying with ISO27001 standards and with the highest level of quality for your project.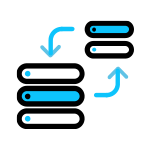 Easy scalability
Modify the size of your Cloud hosting when you need to. You can always increase your resources to give more capacity to your projects. There are many options available, and you can even increase any configuration you need.
Guaranteed performance
Constant productivity and no saturation 100% guaranteed. At IDX Cloud there will always be power available for all your Cloud servers, with the same speed and no surprises – we make sure your project runs smoothly!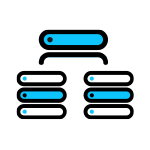 100% Redundant
In IDX Cloud all components are always backed up by another component, ready to go into action in case of failure. We work with a 100% resilient and fault-tolerant Cloud platform, where if any problem occurs, you won't notice it.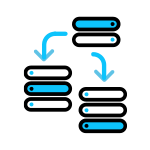 Multiple data replication
Pase lo que pase, garantizamos un espacio de almacenamiento seguro para tus proyectos. Tus datos siempre estarán alojados en varios servidores distintos para poder seguir online en caso de cualquier problema.
Read what some customers say about our work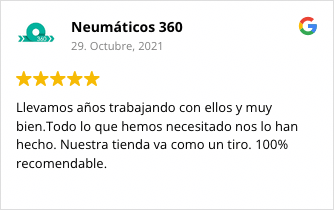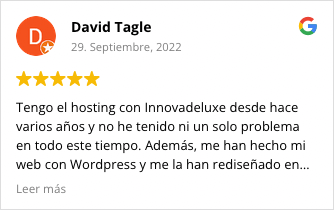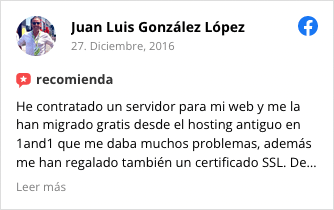 Plans and prices of our CLOUD servers
CLOUD
Cloud servers for small and medium-sized projects
From
22€/month
Contract annually and save
Configure your server with the resources you need, lots of options available
CLOUD PREMIUM
Cloud servers for large projects
From
69€/month
Contract annually and save
Configure your server with the resources you need, lots of options available
What is the right Cloud Hosting?
Sectioning off the right resource bundle will make you pay less
Selecting the right resources for your project can be a daunting task, as it may seem complex, but it is essential so that you don't waste resources. We will help you with this choice. It's always best to go short initially and then move up where you need to. Actually, if you have not worked with us before, it is difficult to know what you are going to need, when you have been a few days with your project hosted in our cloud, we can see what resources you need and we will tell you so that you can hire them.
How to configure a Cloud server?
The steps to follow to select the appropriate options to configure your Cloud server are these.
Hourly billing
Although Cloud services from any provider are usually paid by the hour, we simplify it for you so that you can continue paying on a monthly basis as you are used to. You will be able to select a fixed amount of resources that you will pay for on a monthly basis. However, you will be able to increase the resources at any time you need and pay for the extra consumed.
We have created several groups of configurations to make it easier for you to select the right Cloud server for you.
Any combination of resources available
We can supply servers with any combination of hard disk size, RAM and processor cores you require.
The IDX Cloud is totally flexible, we adapt to your project.
Products and services included when contracting a CLOUD service
All this and more is what you can have when you sign up for cloud hosting with IDX.
Additional products and services you can purchase with your CLOUD server
Enhance your CLOUD server with these extras
Request information
Are you looking for top quality hosting? Perfect, you've come to the right place. We have for you the best CLOUD web hosting in the market, located in Spain so you don't penalize your SEO.
Contact us and tell us what you are currently contracted for. Tell us the disk capacity you need, as well as the RAM and processor you have with your current provider. With this data, a business consultant will provide you with a quote for a more powerful Cloud server than what you currently have.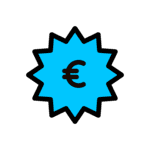 CLOUD SERVERS
The cost of a Cloud server will depend on the disk space you need and the RAM and processor. Providing this information is vital to get an accurate quote for your project.