SSL Certificate
If you are looking to buy a SSL certificate, you've come to the right place.
Do you need an SSL certificate for your online store?

Are you still not protecting your customers' information in your online store?
In addition to protecting your customers' data, you should have an SSL in your store because Google is ranking all the websites that have it. All modern browsers already show a warning of an unsecured page for websites that do not use the HTTPS protocol.
As soon as we install the certificate for your domain, you will see a padlock in your browser, which indicates that the information transferred between the visitor and the website is protected.
Reasons to activate SSL certificate
It's not just to protect the obvious, such as online credit card transactions. By enabling SSL you also protect email access, for example, or access and activity on the back end of your store.
When you enable SSL on your online store, depending on the type of SSL you have purchased, you can request a static or dynamic seal, which users will see and show them the type of security your store has. This way you are increasing the confidence of your potential customers when entering personal and financial data.
In addition, if you have registration forms, you will be collecting sensitive user data. According to the Data Protection Act and the LSSI, it is your direct responsibility to ensure that all the data you are storing is not lost or gets into the wrong hands. So protecting them is essential.
And last but not least, Google and other search engines have a preference for stores that use SSL for their communications. So you are even scoring points for better positioning.
Types of SSL certificates you can buy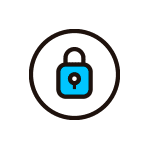 RapidSSL Standard
Ideal for stores starting out, because it is the cheapest, fastest and easiest certificate to install, as no pre-checks are required. It will work on most current browsers and smartphones, and offers standard 256-bit encryption.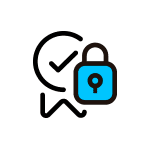 QuickSSL Premium
It also does not require prior checks. It has a medium registration priority and has a warranty extension and dynamic seal on the website. Its strong 256-bit encryption does not require any additional documentation to obtain the certificate.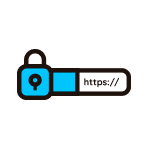 True BusinessID
Uno de los mejores certificados SSL con validación de empresa. Cifra las comunicaciones con 256-bit y te proporciona el Sello Dinámico de GeoTrust. Es necesario aportar documentación de empresa, por lo que tarda entre 1-2 días hábiles en generarse.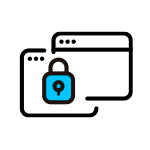 RapidSSL Wildcard
This certificate One of the most popular certificates to date, with up to 256-bit encryption for all subdomains of your domain. And at an unbeatable price as a subsidiary of GeoTrust.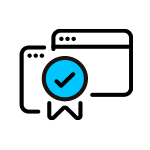 QuickSSL Premium Wildcard
Certificate with high registration priority. With warranty extension and dynamic seal on the website. Affordably priced and flexible for an unlimited number of sites on a single server, including subdomains. Powerful 256-bit encryption.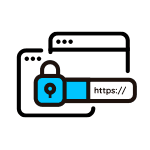 True BusinessID Wildcard
A 256-bit SSL certificate for communications between all subdomains of your store and their visitors, sensitive data of your employees and suppliers. Company documentation is required, so it takes 1-2 business days to generate.
Read what some customers say about our work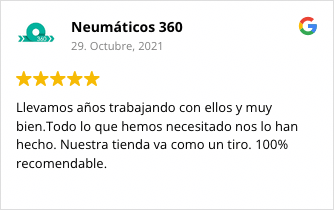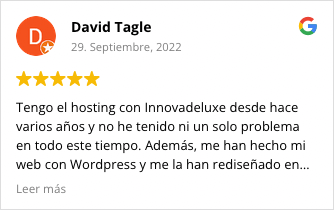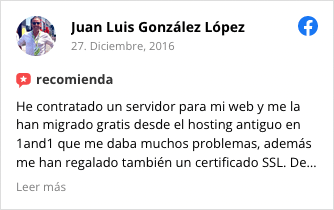 Request information
If you want to protect your shop so that no one can extract data in information transactions, the best option is to put an SSL payment security certificate. With fraud insurance and high data encryption, which is fully compatible with all browsers and systems such as Redsys.
Fill in this form to receive our SSL certificate rates, which also include the installation of the certificate on your server. We take care of everything.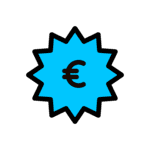 PREMIUM SSL CERTIFICATE
The price of the SSL certificate will depend on the type, standard, wildcar (subdomains), multi-domain, extended validation, etc… If you have a Cloud server with IDX you will have a dedicated IP.