Shop migration to PrestaShop
We migrate your current shop data to PrestaShop

Migrate your data securely and smoothly for you
We will bring your catalogue (manufacturers, suppliers, categories, attributes, etc.), your customers and addresses and orders into PrestaShop. All the standard information of your online shop.
PrestaShop is the most widely used e-commerce application in Spain and much of Europe. It is the platform of choice in France, Italy and Poland, among others.
It is a very long-lived application, with more than 15 years of life. It has been growing year after year until it has become the dominator of the sector. This growth is due to its ease of use and its power, as by default it includes a considerable amount of functionalities to cover a large part of the needs of any online sales business.
In addition, it has a very large and active developer community, which has developed thousands of additional modules and high-quality design templates.
As if that were not enough, it is the application that can be best optimised for search engine optimisation, which makes it the preferred choice of many agencies to implement projects that want to achieve great results.
Surely one of these reasons is what makes you decide to switch from your current e-commerce application to PrestaShop. IDX helps you with this complex process of migrating your online shop to PrestaShop, we have extensive experience in it, we have been doing migrations for 15 years.
We can help you with the creation of the online shop, its design and optimisation and with the migration of all the data from your old shop. No matter what system you use, it is likely that we have already worked with it before and if not, it doesn't matter, we can handle it, we are experts in migrations. We help you to migrate your shop to PrestaShop, without losing information in the process.
Why do you need a shop migration to PrestaShop?
Surely there are many reasons for you to decide to migrate your shop to PrestaShop. Here are just a few of them.
PrestaShop is an unlimited application, it can grow to infinity and beyond 😉
With PrestaShop you can focus on managing your business, with the peace of mind of having a very robust and secure application. Security is one of its strong points.
What do we offer you in the PrestaShop shop migration service?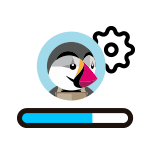 Shop creation
As PrestaShop experts since 2007, we create a shop and give you access to see the progress of the work process. We configure everything you need inside the virtual shop and we test it. When we deliver it to you, all you have to do is open it and start marketing and selling.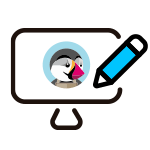 Template design
You can select one of the templates we work with for us to customise, or you can opt for us to make a completely bespoke design for your shop, which will have a higher cost. We follow all your instructions so that the design is the way you need it to achieve your goals.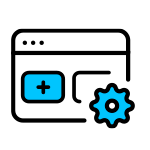 Additional modules
If your PrestaShop shop needs extra modules with special functionalities, we will need you to detail them and we will look for the right modules. We will send you links to demos so you can check if they are what you are looking for. If we don't find any modules, we will offer you a custom development.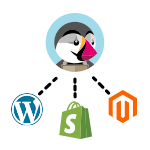 Data migration
When you approve the shop we have created, we will start the process of migrating information from your current shop. Part of the process will require your shop to remain in maintenance, we will try to keep the downtime as short as possible. We will migrate the catalogue (categories, products, brands, etc.), along with your customers and their respective addresses and to finalise the orders. No data will be lost.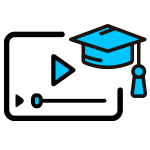 Personalised training
We can help your employees learn how to use PrestaShop, so they can be productive immediately. You can hire a customised training. PrestaShop is intuitive, but learning it yourself can take a while if you don't have the support of someone who knows how to use the platform very well. It will be trial and error many times, a bad option to be productive. We can take care of training your employees.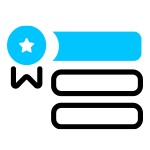 SEO Optimisation
Google doesn't like major changes to websites, and a migration is one of those changes. It could alter the search results for your ranking. Once the shop is up and running, it is a good idea to carry out a complete SEO audit, to analyse if there are things to correct in terms of SEO and improvements to implement to increase the rankings or if Google has penalised the project.
The types of shop migration to PrestaShop that we can do are: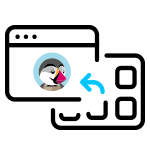 Migration from standard or open source e-commerce application
If you are using a standard or open source online shop software for your shop, we will usually have no problem migrating your shop data to PrestaShop. We will migrate the entire catalogue (categories, products, attributes and features, brands, etc.), also the customers (including their addresses and probably their passwords) and to complete the job, the orders. Using various types of information migration tools, we will do the whole process, which can be different depending on the software you use in your shop. Each e-commerce application has its own complexity when it comes to migrating your data to PrestaShop. Extensions, modules or plugins, non-standard you use, can alter the data and complicate the work or make it impossible.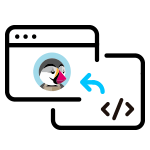 Migration from proprietary e-commerce applications
If you have a custom-built shop with a development framework or have contracted a proprietary closed source application, the migration may not be possible in its entirety or it may be more complicated. It may be more complex, but not impossible. We will have to study your specific case, so we will need information and access to your shop. We will have to see what information can be exported from your application. Generally, in these cases, it is normal to be able to migrate the catalogue and customers, but not the orders. To migrate orders, you would have to make quite complicated and expensive custom developments that would take quite a long time. Once we have all the information after our analysis of your platform, we will have a clear idea of the process we need to follow to do the job and we can prepare a customised proposal.
Some of the applications from which we can make a migration from shop to PrestaShop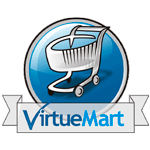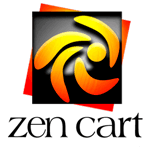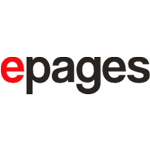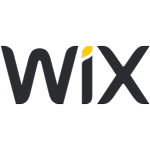 Magento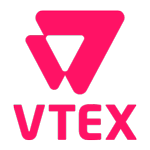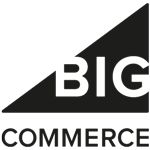 We can migrate your shop to Shopify from many other platforms, please contact us
Read what some customers say about our work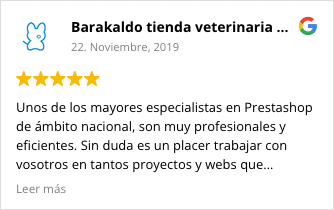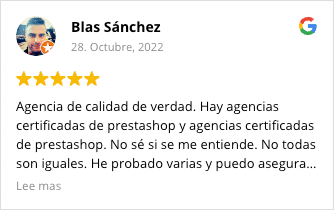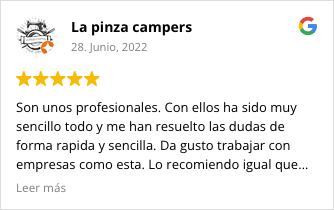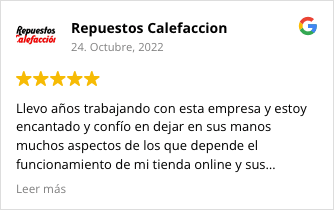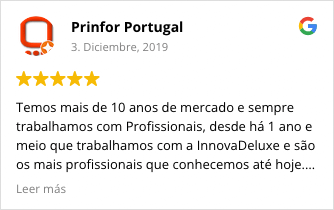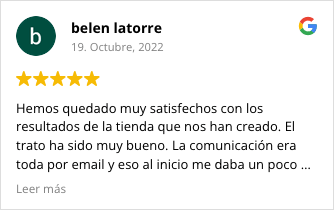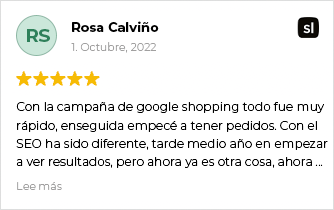 Request information
Do you want to switch to PrestaShop from another e-commerce application? You are going to contact the most experienced press in the sector in this type of work, we have done it with more than 200 clients, from all types of online shops. Tell us about your case, explain in as much detail as possible what you currently have, so we know how we have to approach the migration project to PrestaShop.
Give us as much information as possible about your project, it will allow us to prepare a proposal as adapted as possible to your needs.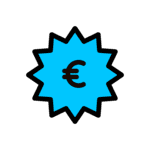 Shop migration to PrestaShop
The cost of the work to be done will depend on the volume of data we have to migrate, how customised you need the shop to be and whether additional modules are required. Tell us what you need and we will prepare a proposal.