InnovaCommerce POS PrestaShop
Do you have a physical business and a PrestaShop shop? Would you like to be able to manage them in an integrated way?
We have the perfect solution!
Get global integration of your business with InnovaCommerce POS PrestaShop
InnovaCommerce TPV PrestaShop is the ideal solution to achieve a global management of your physical business and your PrestaShop online shop. With our software you can achieve real-time synchronisation, achieving multiple advantages.
Selling with PrestaShop and in your physical shop is now much more convenient. With InnovaCommerce TPV, you will have all your stock unified, since you will use a single database, the PrestaShop online shop. You will therefore achieve a fully automatic synchronization, without synchronization on demand as you can find in other POS software.
What you should know about InnovaCommerce TPV PrestaShop
Our software will allow you to do all this:
Professional support and personalised training. Our team will be by your side, helping you to get the most out of InnovaCommerce.
InnovaCommerce POS PrestaShop is the solution for your business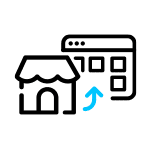 PrestaShop integration
With InnovaCommerce TPV PrestaShop you can work in your physical shop with peace of mind, without worrying about the online shop. You will finally have a unified stock, so that your PrestaShop online shop sales will be synchronised automatically. Our software is compatible with PrestaShop version 1.6, 1.7 and 8.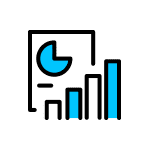 Reports and analytics
Our software will give you access to valuable reports and analytics. You will be able to access your customer data, as well as read them in a fully organised way. You will also be able to see your sales, product and inventory data. Get your physical and digital business under control, in a simple and comfortable way.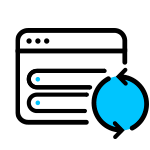 Real-time synchronisation
InnovaCommerce is integrated with PrestaShop in real time, without deferred or on-demand synchronisations. Every time a sale is made in the physical shop, it is automatically reflected in the online shop and vice versa. This ensures that you have full control of the business in terms of stock and sales, without any unpleasant overshoots.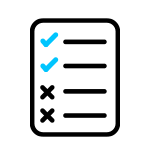 Customers, invoicing and budgets
Easily access your customer information, modify if necessary the data or create new ones. With InnovaCommerce you can manage your customers efficiently. You will be able to offer personalised budgets and have different billing series for individuals and professionals or by type of product, whatever you need.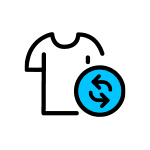 Stock synchronisation
Your stock will finally be unified. Your physical shop and your PrestaShop online shop will have a single database, so you will no longer suffer from stock shortages. The products sold physically will not be available online in a fully automatic way, without synchronisation on demand, always in real time.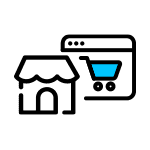 Integral management
Managing your physical and online business globally will now be much easier. Enjoy a unified stock, optimize processes and worry only about what is important, without having to be aware of everything related to the unification of both businesses. InnovaCommerce TPV PrestaShop is the perfect solution for your convenience.
Need more reasons?
With InnovaCommerce you will achieve:
Take advantage of the power of InnovaCommerce POS PrestaShop and enjoy a 100% integrated management of your physical and online business.
Request information
If you have PrestaShop and a physical shop, you have come to the right place, we have the best software to integrate both shops, have the stock unified and save hundreds of hours a year in repetitive management.
Fill in this form so that one of our consultants can contact you and provide you with detailed information about InnovaCommerce. We will give you an online demonstration of the product so you can see it in operation.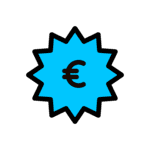 INNOVACOMMERCE
The best POS for PrestaShop at a super reduced price. Available for physical shops, chain shops and franchises.