PrestaShop Online Store Design
PrestaShop shop design for optimal user experience

Do you want to start selling on the Internet?
We take care of the design of your PrestaShop online shop, adapted to your needs so you can start your adventure on the Internet. We will make sure you have an attractive, modern, converting and usable shop. Thanks to the best e-commerce CMS, PrestaShop, you can easily manage your new online shop.
What will you get with the design of your PrestaShop online shop?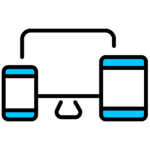 Responsive Design
We will design your online shop with a responsive template from a wide catalogue in which you will find more than 200 to choose from. With endless possibilities to achieve a design focused on your needs.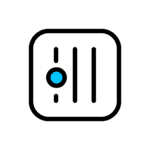 PrestaShop configurations
We will take care of setting up your online shop, configuring the server, configuring performance options, currency, languages, countries, provinces, tax rules, shipping rates, etc… We can even create your catalogue!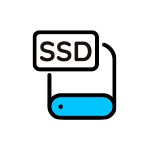 SSD hosting and SSL
Top quality web hosting for your PrestaShop shop. SSD disks optimised for optimal performance in PrestaShop and WordPress. In addition to the possibility of installing SSL certificates.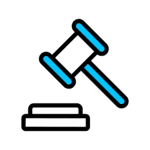 Legal compliance modules
Comply with the technical aspects of the legal framework when creating your online shop! Modules to cover the needs of the European Union: RGPD, Cookies and regulations for commerce in Spain. For example, for PDF invoice or withdrawal.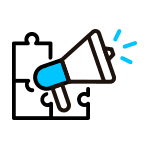 Marketing Modules
Increase your sales and increase your revenue with our Marketing modules! With your PrestaShop website design we include modules to increase average cart value, encourage impulse buying and much more.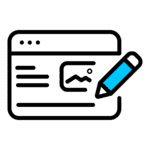 Blog with WordPress
Get new customers with content marketing and interesting content to keep them coming back to your shop. We install and configure your blog with WordPress, as well as including plugins to improve its performance and SEO.
What design services do we offer?
What kind of shops do we usually create?
We take care of creating your PrestaShop online shop for you.
You don't have to worry about setting up your PrestaShop online shop or configurations, we do it for you. You can import your product catalogue in CSV either from your ERP or from your Dropshipping provider.
You will have professional support for any issues or questions you may have. And you will also have training available, so that you know how to work with your PrestaShop shop.
To get you off to a good start on the Internet, we will register your PrestaShop website with Google tools. And to promote your business, you can have a blog with WordPress or even a Google advertising campaign (SEM).
If that wasn't enough, you can request our SEO service, with which you will be able to climb positions in Google thanks to our team of expert SEO Consultants.
Designing an online shop to sell more online
Whether you are a freelancer, small business or large company, PrestaShop is the best option for you when it comes to designing online shops. It is the perfect tool for its ease of use, as the learning curve at user level of this CMS for e-commerce management is almost zero.
In just a few days you can be using your PrestaShop shop correctly and successfully. And if you need some help, you can always come to us for training sessions.
Shop Packs: Online shop design tailored to your needs
We have shop packs specially adapted to your needs to create the online shop you were waiting for.
We offer you everything you need to start your activity on the Internet and, if you also need some special functionality that you can't find in our packs, we can also create a PrestaShop shop made to measure for you.
If your customers are professionals, check out our online shop design packs for sales to B2B professionals or our packs for combined B2C and B2B commerce.
Our team of professionals specialised in Prestashop is here to help you. Our experience supports us, we have implemented PrestaShop shops of all types and in all sectors, creating more than 600 PrestaShop shops. We are your best option.
SEO strategy for your new PrestaShop shop
Start your online adventure on the right foot! An ideal complement to the design of your PrestaShop website. We will carry out a complete study of your shop and your sector to trace the route to follow to position it in Google and attract traffic from your potential customers.
This is precisely our goal with the SEO strategy of your new e-commerce. When you start creating your online shop, an SEO consultant will analyse all the key factors that affect the positioning of your project, so that Google likes your shop from the very first moment.
There are a multitude of factors that affect the positioning of a PrestaShop shop: from technical On Page factors, detectable only by an SEO expert, to external factors that we will try to analyse and evaluate.
In addition, you will be able to count on an SEO consultant who will guide you and advise you on how to climb positions in search engines.
Get off to a good start and position your new online shop design at the top of Google!
Read what some customers say about our work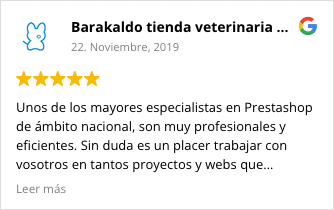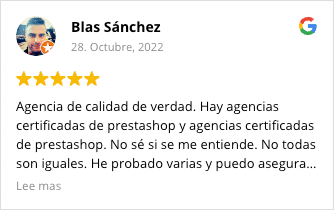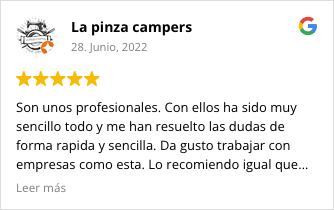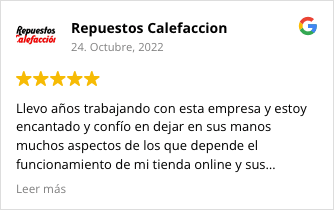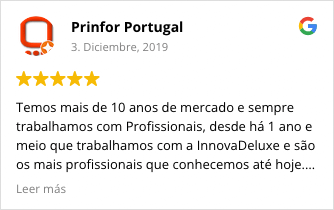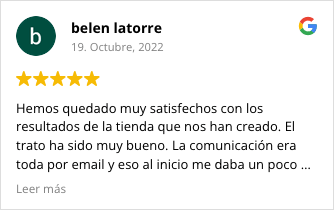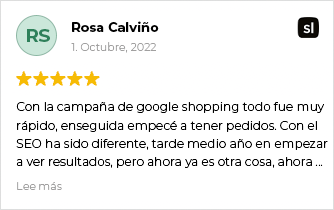 Request information
If you are looking for information to create your online shop with PrestaShop, you are about to contact the right agency. Talk to us and explain what you need to one of our business consultants and we will advise you with the most suitable options for your project.
Please provide as much detail as possible so that we can prepare a customised proposal that perfectly suits your project.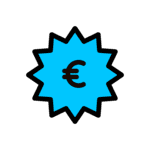 FLEXIBLE SHOPS
We create shops for all sectors and types of business. We can create the additional functionalities you need and adjust to any kind of budget.