Many of you have the idea or the intention to sell products online. If you are thinking of creating an online store but do not dare because you think it is very complicated, requires great technical knowledge or a high initial investment. Do not worry with this post I want to give you some tips and technical information that I hope can help you.
I want to teach you how to make an online store, if you are interested in selling your products online or you are simply interested in e-commerce, in this article you will learn what your actions should be when setting up an online business.
First of all I want to put you in context by clarifying what is an e-commerce and types of e-commerce. Then we will start to see step by step the keys to start making your online store.
What is an e-commerce or online store?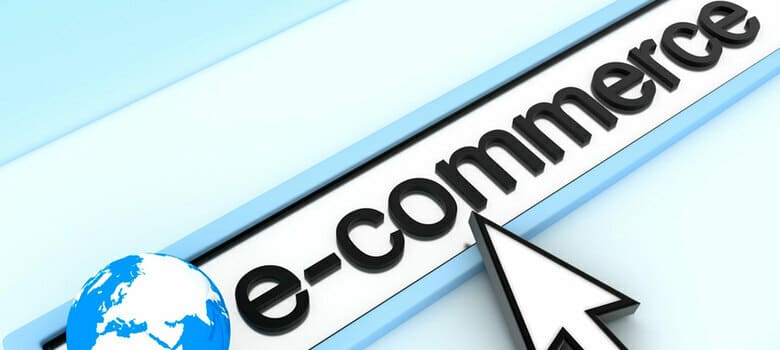 Explained in a clear and simple way, an e-commerce or online store is a website where you can buy products. The different products are exposed on the web and you just enter, choose, pay and receive it at your home in about 2 days.
We see that buying online is extremely easy and can do almost anyone around the world, the hard part is when you are the one who sells online.
At the moment we can only tell you that a very important factor is to have a well studied and profitable business idea before making your online store, otherwise you will end up wasting time and money.
What types of online stores are there?
There are different models of online stores, I want to mention the most used in order of highest to lowest involvement.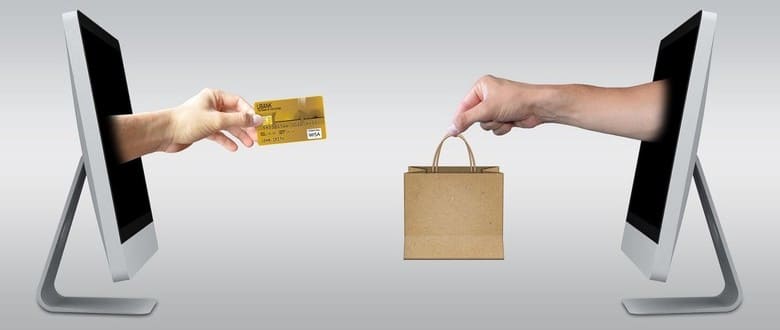 B2C online shops:
B2C is the abbreviation of the term "business to consumer" refers to transactions between companies and individual buyers.
The acronym B2C can be applied to any type of direct-to-consumer sales, but it is best known for e-commerce
B2B online shops
B2B is an acronym with which we refer to those business models inwhich transactions of goods or services occurs between two companies,ie business to business.
It is mainly related to wholesale consumption, although it can also refer to the provision of services and content consumption.
If you are interested check this post What is a B2B business and how to create one with Prestashop
B2B-B2C online stores
These are multistores, or packs of Prestashop stores for B2B-B2C commerce. If you are a wholesaler of products, your customers will surely be professionals and to sell to them you need to have some special features.
A B2B-B2C online store, allows you to manage several online stores independent of each other or that share different features, with a single management system.
Dropshipping:
Here we do not have stock, and therefore we do not have a warehouse, nor do we send the products because the supplier does it for us, when an order comes in we send him the data and he sends the final customer.
If you need more information you can consult the following link: What is Dropshipping? Advantages and disadvantages
Marketplace
A Marketplace is a store that integrates other stores, a digital platform that provides space for other companies to sell their products, as a mall does with physical stores
If you are interested you can check this post about What are Marketplaces?
From here we can start getting into the subject, there are different platforms to sell online. In this post I want to focus on the Prestashop platform.
In any case I want to make clear from the beginning that although you can create your own online store in Prestashop, if you want to reach certain standards of quality and professionalism you will have to invest in your business and hire a specialized agency.
Create an ecommerce with Prestashop, the best option

Prestashop is an open source store for the administration of online stores. For years this platform has established itself worldwide as one of the most popular e-commerce platforms.
This is largely due to the advantages of security, customization, translation, catalog management and payment methods offered to its users
It is also characterized by:
Ease of navigation
SEO optimization
Easy configuration of payment gateways
SSL security
Easy to edit shopping cart
Great capacity for customization
Thanks to all this in 2015 Prestashop already had more than 40,000 online stores in Spain and growth forecasts of 18%, today already exceeds the figure of 45,000 stores which represents more than 60% of the sector in our country
What you need to make your online store in Prestashop
"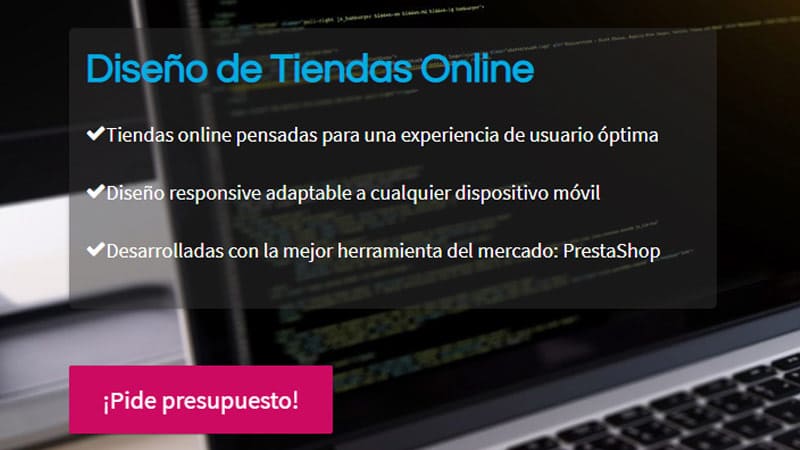 At this point I want to talk about the fundamental aspects that you need to implement in your Prestashop online store.
Choose the domain name of your online store
This part is fundamental and very personal, where you will have to make use of all your creativity
Choosing the right domain name is a key factor, as it will support all the subsequent work of branding and brand image
The name and domain you choose should be as short and descriptive as possible and easy to remember
There are 3 options when naming the domain name of the online store
Look for an original and unpublished name
Domain formed by main keywords of your sector
Those physical stores that use their own brand name for the online store and the domain
Nowadays, according to the trend, the most important thing is to have an original brand name, very differentiated and easy to remember
Hosting platform or web hosting
The decision of which hosting company we entrust our online store to is very important. You must be sure that they will not fail you in critical moments, or if any technical problem occurs
For the choice you can not overlook these four aspects, regardless of the size or characteristics of the online store
Loading speed
Customer support
Disk storage
Website security
If you want more information you can read this post: Web hosting
Installation, configuration and design of your prestashop online store
Once you have hired the most suitable hosting for your needs, you can start thinking about the installation and configuration of your online store.
It can be done manually, but it is a bit cumbersome if we have never worked with this type of concepts, for example creating a database, performance configuration,…
It is advisable to hire a specialized agency, Packs online store Innovadeluxe that can help us with the integration, configurations, and give us support in everything we need
Essential Prestashop modules
Each online store is a world, there is no equal and therefore there are many different types of modules according to the needs of each online store
In any case I want to mention some modules that I think are essential, you can also see this post Essential modules for Prestashop online store
Data Protection Act Compliance Module – GDPR
Payment methods
Returns module
Electronic Invoice Module
Marketing Strategies


Designing an online store and launching it is not the only thing we must do, we must implement the necessary Digital Marketing strategies and techniques.
This will help us enormously not only to attract traffic to our online store and thus achieve increased sales, but also to advertise and improve our presence in the digital world
SWOT Analysis
The SWOT analysis allows us to design the strategy of the company in the short, medium and long term. It is a map in which weaknesses, threats, strengths and opportunities of the organization are established.
It is a very complete internal and external analysis of the environment in which the activity of the organization is developed, thus aiming to improve profitability, performance and market positioning.
SEO positioning
Prestashop has technical features that allow us to customize the aspects of SEO positioning such as meta titles, meta descriptions, friendly URLs, canonical tag, optimized content, ect…in this way it is much easier to gain visibility in search engines.
SEM
SEM refers to paid traffic, it is advisable to define a good SEM campaign strategy, depending on what we want to achieve, traffic to the website, brand recognition or conversions, in addition to a good study of Keywords
Social Media
Prestashop allows us to integrate our Social Networks in the Platform, thanks to different modules that we have at our disposal.
in this way we have the possibility of attracting traffic to the website through our Social Networks, advertising our products and adding relevant content on these social platforms
Conclusion
Prestashop is a platform that offers great possibilities for e-commerce, both technically and oriented to digital marketing strategies
I recommend it as a tool quite optimal for the management of an online commerce.