Before you start reading we inform you that this is a very interesting article that can help you and solve your life if you want to create a B2B business on the Internet and how to sell with a PrestaShop online store. Surely it will solve more than one doubt that may have arisen if you have thought about creating a B2B store. Ready? Let's get to it!
What is a B2B business?
When we are going to create a company, the business model will be determined by the type of product and, consequently, by the target audience. A B2B(business to business) business is one that does business to business transactions. In the field of e-commerce, a B2B online store focuses its sales on professionals, depending on the sector of activity.
In addition to B2B, the B2C (business to customer) online model is very common, which is aimed at the end customer. A C2C type of e-commerce refers to commercial relations between consumers and B2E consists of transactions and exchanges between companies and employees.
Generally, the B2B model occurs when businesses frequently need suppliers, from wholesaler to retailer or freelancers. It is a professional private sale in which decision making goes through different levels within a company, after a series of prior communications and negotiations.
B2B e-commerce seeks to reduce costs and time in the exchange of products and services. In addition to centralizing supply and demand, it is also possible to expand the market, import and export products. In some cases, these are restricted access websites, where only companies can enter with a username and password to carry out commercial transactions.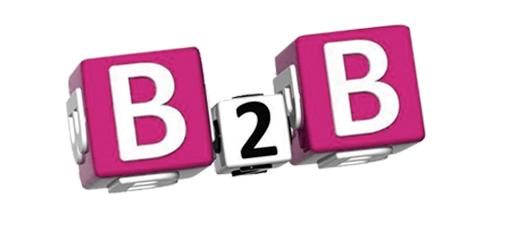 A B2B example might be a company that supplies sports products to gyms and schools or a travel agency specialising in hotel bookings and transport tickets for companies. However, often, depending on the sector of activity, they can also be open to the end customer. In this case, they would have a second line of business based on the B2C model.
B2B online businesses can be found in virtually any sector of activity, where there is a wholesaler of products that offer their catalog, there will be a number of professionals in the same sector interested in reselling and create their business based on one or more wholesale suppliers.
The wholesaler will therefore have a B2B business by selling their products to professionals in their sector and the professionals or SMEs will sell these products to the end consumer and will therefore have a B2C business.
When it comes to online marketing strategies to attract customers, B2B businesses manage search engine optimization basically by optimizing the website, through keywords and relevant content. The use of long tail here is much more important in order to provide useful information about products or services in order to get the first positions in search engines.
On the other hand, both the line of communication and the chosen social networks and profiles must be thought and designed for the audience we want to address. Some platforms such as Youtube or Linkedin are very appropriate to promote the activity of the company and, for its part, other tools such as slideshare can be very useful for sharing knowledge and success stories.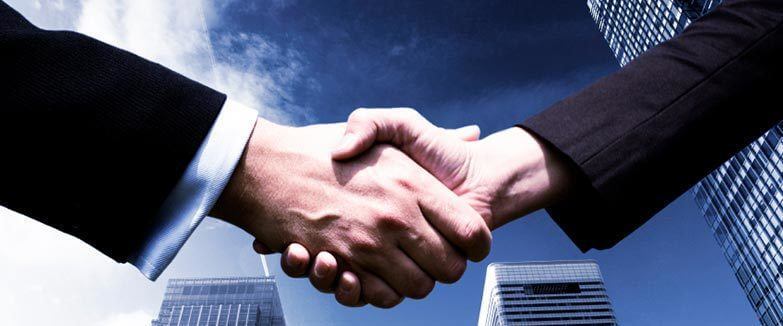 How to use PrestaShop as a base for a B2B company
If you are reading this is because you are a wholesale supplier interested in transferring your current B2B business to the online world and you are thinking of doing it with Prestashop as a base to market your products. In Innovadeluxe we have specialized in creating e-commerce for B2B and for this we have developed a series of modules that can help you create your online business.
Private shop or public shop?
When you start, the first decision you have to make is whether your online shop should show the prices of your products to everyone or whether they should only be available to the professionals you work with. The normal thing in this case is not to show the prices publicly, because if you do it can seriously harm your customers(professionals and SMEs), since the final consumer should not know the prices with which the stores that will sell to them buy. To solve this, you have available our module to convert Prestashop in a private store, you can get it (Here) and see how it works.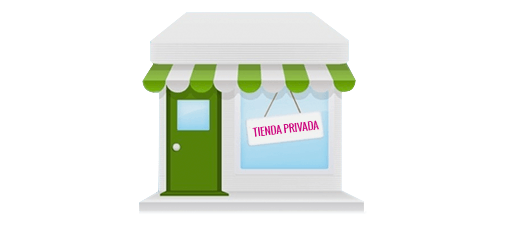 Open registration or validated registration?
The next decision you will have to make is if you are going to allow any user to register in your prestashop store register any user or only the professional ones. Our recommendation is that only your professional customers can access your store to see the prices of the products. Therefore the registration should not be open to anyone. You should either register your customers yourself from the backoffice of the store or allow them to register in the store but they will not be active until you validate them after sending the documentation you ask them to do so, such as the IAE in which they are registered.
I recommend you to avoid intrusion in your sector, this practice has never been good for any sector of activity. To solve this, we have developed a module for prestashop online stores module, which will allow all users who register in the store, pending validation by the administrator of the store. You can see how the module works and get it from this link.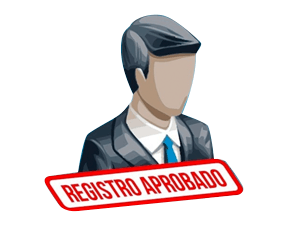 So by combining these two fantastic modules to privatize Prestashop stores, you will already have the basics and fundamentals in your online store.
Privatizing sections of the store
But we have not stayed only in this. There are times when you need to go further to give your customers a series of additional options that Prestashop by default does not offer you. Prestashop is the best software for creating online stores, but it is generally designed for B2C stores and therefore lacks certain features focused on B2B.
There will be times when you want to have different customer groups so you can offer different prices. This is available as standard in Prestashop. But you may need to display specific product categories for a group of customers or even for a specific VIP customer.
Well with our module to create private categories now you can do this and more, see the module here. It may also be the case that you want to offer some specific products only for a group of customers or for a specific customer, you can also do it with our module to create private products, if you want to know more about it, here you can do it.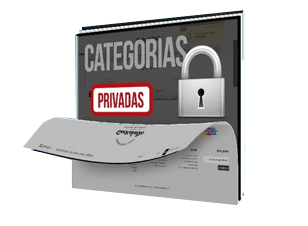 Do you need to create private sections in the store?
A very common practice in B2B business is to give special or preferential information only for some VIP customers or groups of customers. To do this, now you have available a fantastic module to create private sections within your online store, in which you can put the content you need.
It can be technical data sheets, special rates to download, or any other information. These pages (CMS) of content, can only be accessed by customers to whom you have assigned them, being able to cancel that association when you need it. You can see our module here.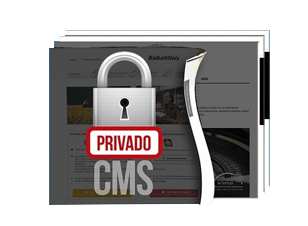 With this series of modules, we think you have everything you need to create a B2B store with private areas.
You also need new payment methods
Now, does it end here? No, you probably need some special payment methods that are not common in a B2C business, but are very common in a B2Bbusiness.
These are, for example, direct debit payments to the customer's account. It is very common when working between companies and professionals that the company that sells the products, debit the invoice amount of the order that has made his professional client. Normally a due date is previously negotiated. Now you have available our direct debit payment module.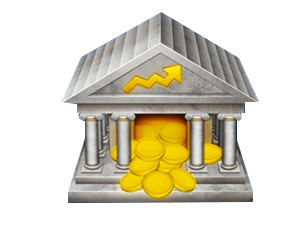 Another useful option is that your customers can place their orders in your online store, but then make the collection and payment themselves in your warehouses or offices. For this we have available a module that can be useful for you, payment and collection in store module, it is valid for both B2B and B2C.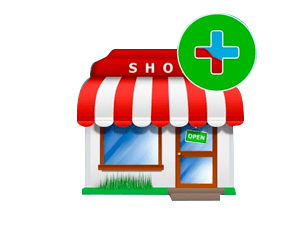 What if they ask you for a quote?
There will be times when some of your customers are interested in receiving a quote before placing an order. To do this, you can choose to put a module in your store that allows your customers to convert a shopping cart into a quote so that you can make them an offer later. You can see our module here.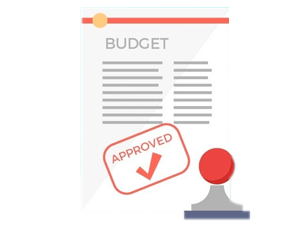 What if your customers are in equivalence surcharge?
When selling products to professionals, you may find that some of your customers are under the special equivalence surcharge regime. In these cases, you are obliged to add an extra surcharge on their invoices, which you will later have to self-assess with the Treasury. Prestashop by default does not allow you to do this and you can find yourself with a problem, since these customers can not buy from you if you do not make them a legal invoice with the equivalence surcharge.
To solve this problem, we have developed a module for Prestashop stores that applies the equivalence surcharge on orders, emails and invoices, both products and transport. With the equivalence surcharge module you will no longer have this limitation.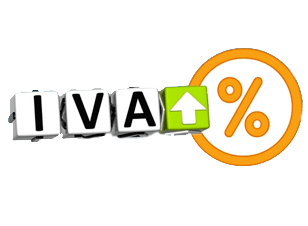 And to finish with this article about business between professionals, we tell you about our most important developments. These developments have been focused on the integration between product suppliers and logistics operators and product suppliers and online stores for Dropshipping.
Do you want to be a Dropshipper?
If as a product wholesaler you want to give the option to your customers to sell your products without having to have the stock themselves, making your shipments (which is known as working through Dropshipping), we can help you. If you are creating a Prestashop online store to sell to professionals, we can integrate your store with those of your customers if they also use Prestashop. We have importers and exporters with whom we can make a full integration. We can go even further, we can make that when a consumer places an order in the online store of one of your customers, once they have marked it as paid, automatically the order is launched against your online store, so you can make shipments of orders immediately. Normally for this is that you have previously negotiated payment methods with your customers.
This way of working is becoming more and more common in certain sectors. With this many more professionals see the possibility of starting their business on the Internet, since they do not require a large investment.
More information about Dropshipping in this article we published in our blog recently.
You can also integrate your business with a logistics operator
But all this we have told you, we have also taken it to the integration between Prestashop and logistics operators. If for the structure of your business or for particular needs, you have decided not to have your own warehouse and have preferred to work with a logistics operator that stores your goods and prepares the packages and makes shipments to your customers. With our integration, we can make the whole process automatic. When you mark an order as paid, the logistics operator will receive the necessary information to prepare the order and ship it to the customer, without you having to do anything else.
With our automatism you will be able to achieve a significant reduction of time and costs. You only have to contact us and tell us your case and what you need to do, we are sure we can help you.
So, if you work or are related to the B2B environment, we would like to know your opinion about the information in this article. You can also leave your comments or impressions if you have had an interesting experience that you want to share.