Twitter is a Social Network famous for its dynamism and brevity when communicating with other users. However, since its interesting beginnings, we have not seen it evolve drastically, becoming one of the least daring in terms of new features. With Twitter Blue, we can finally see something new in the social network of the famous bird. Do you want to know what Twitter Blue is? Keep reading, we'll tell you all about it!
What is Twitter Blue
Surely, if you are a Twitter user, you have probably wished on one occasion or another to undo a tweet you just published or, for example, to read the threads of other users in a more agile and comfortable way. With Twitter Blue this is finally possible.
If you're wondering what Twitter Blue is, it's simply a paid monthly subscription with exclusive Premium access to some Twitter features and app customizations.
Twitter, of course, will remain free for all users. The difference is that for those who want to, there will be a payment mode of this Social Network. So if you are not interested in this mode of Twitter, don't worry!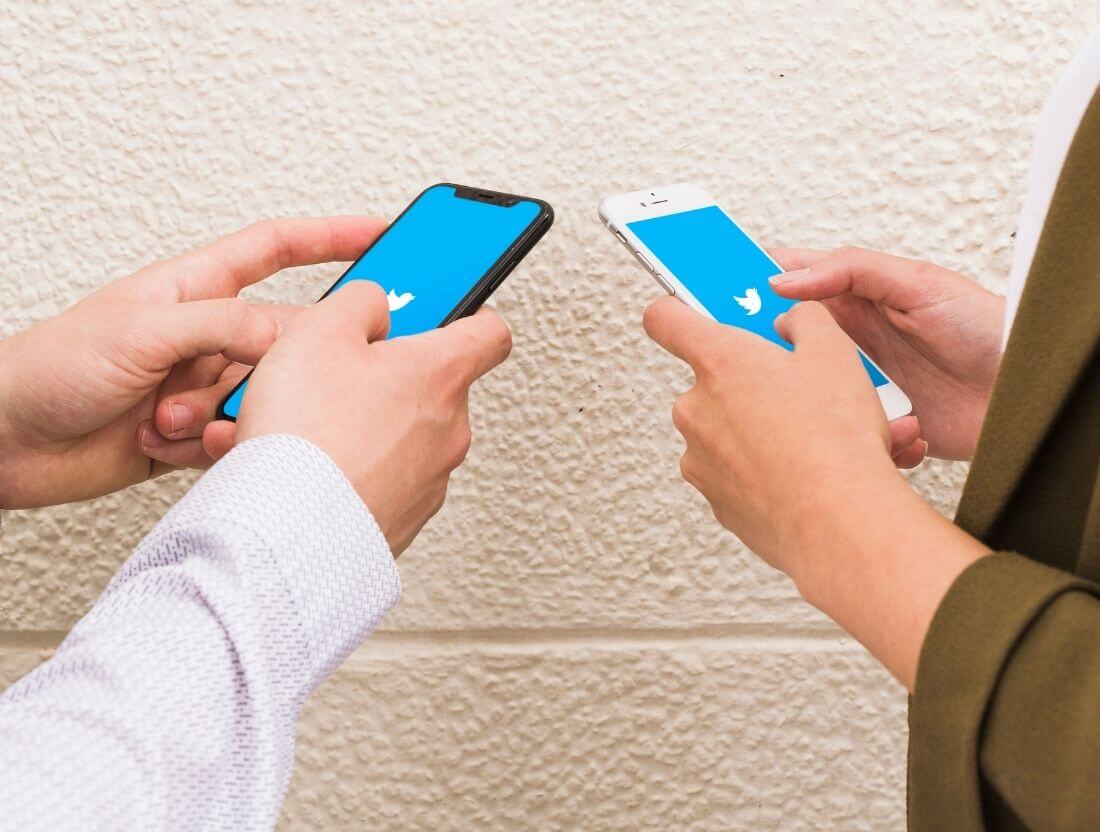 Twitter Blue features
As we said before, Twitter Blue brings with it a series of new and very interesting features, which will surely be renewed over time, adding some more.
These features have to do with being able to undo tweets, make saved folders, a very useful reading mode and dedicated support. And in case you're wondering: If not, it's not possible to edit tweets, neither with the free version nor with the paid version. Too bad!
Undoing tweets
Editing tweets is not possible, but with Twitter Blue we have a feature that can also help us in more than one predicament. With Twitter Blue, it's finally possible to undo a published tweet. How is it done?
Once you have published a tweet, you can back out with the undo option, so that it is not visible to anyone. By using this option, you will return to the tweet creator to make the changes you want to make or, in case you don't want to publish the tweet, you can just discard it completely.
Why is this useful? Unfortunately, if you publish a tweet and you see that it has a typo, deleting it will be of little use, since for a while that tweet will appear in the feed of your followers. Therefore, this new feature helps a lot to those who publish in a hurry and, of course, to the most absent-minded.
An important thing to keep in mind is that you won't be able to undo a tweet at any time, as you will only have a few seconds to do so, so if you use Twitter Blue, we encourage you to review your tweets as much as possible, you will save yourself a lot of trouble, especially if you are a Community Manager!
Saved Folders
Those of us who are more organized are very happy to have this option. Saved items folders are a great idea for sorting through your Twitter content so you can read it more easily at any time.
If you've used Pinterest, you're probably familiar with this feature, as it's very similar in concept.
Reading mode
Twitter is undoubtedly a social network in which you really enjoy reading other users. And it's not as tremendously visual as TikTok or Instagram can be.
The reading mode is a perfect upgrade to help those avid readers of content on Twitter, simply because it makes reading as easy as possible.
If you are encouraged to subscribe to Twitter Blue, you will enjoy easier to read Twitter threads, with more readable text. Plus, you'll be able to customize the App so you can choose some themes to make your Twitter experience better.
Dedicated support
Twitter isn't known for very personalized support. That's nothing new in the world of Social Networks, as there are very few that are quick to respond. If you ask any Social Media person, they'll be able to tell you a thousand anecdotes with the support of a Social Network.
Unfortunately, this is not solved with this type of Twitter Premium, but we do take a small step forward. With Twitter Blue there is no personalized support for subscribers, nor do they give preference if you are a subscriber.
What does happen, once you subscribe, is that you can have special support for those problems related to the exclusive functions of Twitter Blue or problems with the subscription.
Is Twitter Blue a good option?
To answer this question, which is probably on your mind if you're here, I'd need more information about how you use your Twitter account. That is, Twitter Blue can be very useful if you are a Content Creator or use the account professionally for an Ecommerce or any other business. However, for everyday users, Twitter Blue may not be very useful, unless some or all of its features seem very interesting to you.
Twitter Blue is a Premium subscription, in which you can subscribe and when you don't want to use the features anymore, unsubscribe. Therefore, as a Social Media person who loves to try everything new in Social Networks, I encourage you, if you can afford it and you feel like experimenting, to try it and find out if it works for you in your particular case.
Have you already tried Twitter Blue, did you like it, what features would you add, I'll read you in the comments!