When defining the SEM strategy that we're going to use, one of the factors that will accompany it will be the ad format. Depending on what we want to achieve with our campaigns, we'll have to choose between different formats.
Today we're going to talk about a type of ad in text format that is generated automatically, the Dynamic Search Ads.
What are Dynamic Search Ads?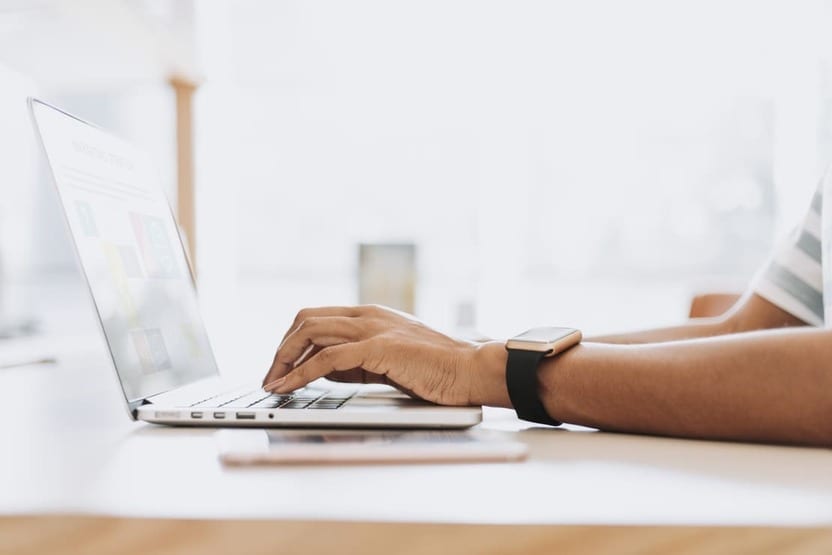 Dynamic Search Ads are a type of ads included in the Google search network, and unlike the other types of campaigns that we can do, we won't use any keywords to configure them, but the ads will be served based on the content within each url.
Therefore, Google will track the search results to know what type of searches offer advertising associated with an url like ours. This type of ads will allow us to show up in searches that with a standard campaign mounted through keyword research would have made it very hard, if not impossible, for us to appear. Because with very long or specific searches, if we use very restrictive concordances, our results could have been neglected.
Dynamic ad campaigns offer the possibility of serving advertising to very specific searches and are recommended especially for product catalogs, ie, very specific users' searches where they're looking for something like a particular model of certain products, which a standard campaign would never reach.
How to set up a dynamic ads campaign on Google
Campaign segmentation
As mentioned before, this type of campaigns won't use keywords to segment the campaigns but the url of our website, in which Google will read the content, the tags, the title… In short, it will be focused at SEO level.
If the url of the website that is the target of our campaigns is indexed in Google, we can select it directly from the campaign configurator grouping. Either by categories, by titles, or by content.
Another option to supply the urls that we want to use in the campaigns is through a data feed that will be uploaded to the platform, so it can make use of it.
Exclusiones a nivel de campaña
Once we've entered all the urls we want to be included in the campaigns, we can also select the exclusion of certain urls that in turn, are not interesting. For example, if we've entered a whole category of products that is composed by other subcategories, we can remove those who have no relevance to the campaign, in order to optimize the visibility of the right ads.
The other way to make exclusions is through negative words, as we do with Shopping campaigns. These can be introduced by making a small study of what we consider to be terms for which it would be better for our ads not to appear in the search.
Another option is to analyze the reports and look out for the terms which will reflect what kind of searches users do that results in activating our ads.
Ads descriptors
In the section of the ads we can also carry out some optimization. The titles and urls of these ads will be dynamic, which means, depending on the search, these terms will be used to automatically generate the titles of the ad and take the user to the corresponding url.
The descriptions, on the other hand, won't be dynamic and we'll have to introduce them ourselves, making sure it's a valid description for all the urls that encompasses that ad group.
We can also add ad extensions, as in any other campaign, and we'll have to configure them with a generic description that will be valid for the entire category of ads to which we are pointing this dynamic campaign.
Advantages of using dynamic ads in our campaigns
Campaigns to wide catalogs of products
This type of campaign allows us to make ads targeting for a large number of product urls in a specific, quickly and efficiently way. This type of searches that will activate the ads are very specific and very transactional, which makes them very important.
Campaign control
Although they can't be controlled as much as a standard campaign, it could be said that they offer more control than a shopping campaign, which would be the only one to allow us to target a large number of specific products in a category.
Additional traffic
It will provide us additional traffic to our core campaigns without neglecting the quality of the ads and the relevance of the traffic.
High Relevance
If the SEO configuration of the landing page is adequate, it will allow us to have high CTRs. Because what the user searches for and what is served in the ads will have a high concordance.
Low CPC or cost per click
Being only very long and very specific searches the ones that activate the ads, the number of advertisers that enter to bid will be low, so the cost per click will not be as high as it could be in more generic campaigns.
They adapt quickly to inventory changes
If we have a website that frequently changes the products of the categories we are promoting through Google Ads, this type of ad will be beneficial because it will save us a lot of time and the need to make a study of keywords each time a change is made or a new product uploaded.
Conclusion
The Dynamic Search Ads campaigns will be very helpful and highly recommended in online stores with large catalogs of products, so we can run campaigns in a short time and at a price probably more affordable than if we work with the category.
We'll lose some control by not being able to segment it through a previous keyword study, but the speed and effectiveness of dynamic campaigns can compensate for it, especially when the variation in the online store stock is very frequent.