Some time ago we published a post where we told you the 10 necessary practices to increase the web traffic of your Prestashop store, – you have it here. And we even published an infographic because we considered that it was a very valuable information for any online merchant.
Well, now we want to offer you 5 more ideas to increase traffic to your online store. Because knowledge takes no place, and anything that can help merchants who proudly display their "ecommerce business" banner, so it's a must.
Strategies to increase traffic to your online store
Working the organic results of search engines: SEO

It can't be repeated enough: you have to work on your natural organic positioning to be visible in search engines. In order for internet users to land on your site when they type keywords in Google, Bing, Yahoo… first of all, you must work on your content. Use keywords and detail your products with the help of explicit titles, clear descriptions and filling in your keywords correctly. Think about generating new and quality content by incorporating a blog and avoid duplicate content


Although it is true that avoiding duplicate content in a store with a large stock is hard work, since you have to create unique and quality content to avoid being penalized by Google, it's something that is essential or your top products if you want to climb positions.

"Do you want to know if you have duplicate content in your online store? You can contact us and one of our SEO Consultants will analyze and audit your store. Learn about our SEO Positioning service for PrestaShop!

We have already said it many times: You have to be on social networks. However, try (at least in the beginning) not to spread yourself too thin and focus only on a couple of social networks. It will be practically impossible not to be on Facebook if you want to build a community that will become a prescriber of your store, but the others should be selected according to their particularities: Youtube if you edit a lot of videos, Pinterest if you want to be in the visual sector and with a more female audience, Twitter to have exchanges with potential customers…

Then take the time to encourage your audience periodically (more or less once a day) – so as not to abandon your community – by offering them news, tips, etc. that they can then share with their friends.

And now, if you want to be a winner and ensure total loyalty on social networks, you can have a version of your shop on your facebook profile. It won't directly increase your store traffic, but it will increase your sales (which is, after all, what you want to achieve by generating traffic).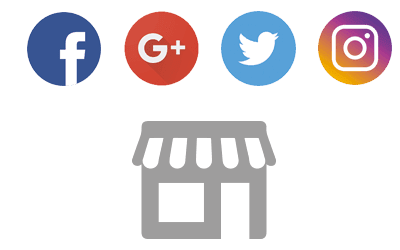 Gaining visibility with marketplaces and price comparators

Don't hesitate to offer part (or all) of your catalogue on internet marketplaces or price comparison sites. Millions of Internet users use these sites to search for the products they need or want. It is an easy way to get visibility and attract visitors to your shop who would probably never have known you otherwise. There are modules that allow you to easily link dozens of comparison marketplaces to your shop.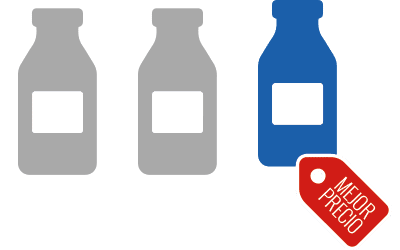 Apply sponsorship

Sponsorship consists of asking your already acquired customers to invite their acquaintances to visit your site. Offer a discount to your customers and future customers. This ensures their loyalty.

You can opt for classic sponsorship by offering invitations by email, but you can also take advantage of the power of social networks by asking your customer to share your products with their Facebook friends or post them on their wall. A simple way to create visibility.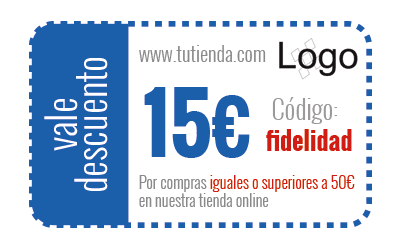 Offer gift lists

Less obvious but very satisfying method: offer a wish list (or gift list). Imagine a customer makes a gift list before their wedding or anniversary. He will then spread his list to all his friends, who in turn will become customers. Make it clear that you're offering this possibility: it can bring a lot of traffic to your site and in a short time. It will then be enough to relaunch this type of promotion periodically to maintain a service identity.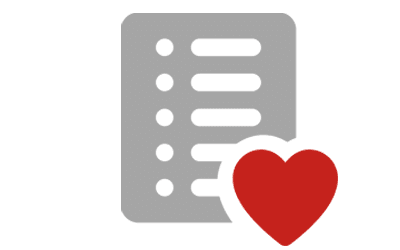 Source: prestashop.com
Ideas to increase traffic – PART II
Do you remember this post from a while ago? In it, we put a foot in the deep waters of attracting online traffic to our online store. A small approach to a whole series of tasks that are, in itself, a discipline in itself.
Online traffic has become such an important factor for any online store (actually, for any type of digital content that is or depends in some way on the Internet) that, basically, they're the main defining factor for the success of any digital business.
The higher the (quality) traffic, the higher the number of conversions that are made and, therefore, the higher our level of sales and profits. The comparison with the physical case is somewhat topical, but necessary, because of how enlightening it is.
The difference between having a good traffic in your online store or not would be extrapolated to having a physical store in a busy avenue or on the main floor of a shopping center; to have it in an alley difficult to access or in the basement of the mall. In one, there will be thousands of people passing in front of the window of your store, so there will be many more chances that what you sell will interest someone. And on the other, only a handful of people will pass in front of the store all day, and perhaps none of them will be interested in what you offer.
It's as simple as that: the more people your page reaches, the more conversions you'll get.
Therefore, let's focus on this, and try to make a list that brings together and completes this series of ideas to increase traffic to your online store.
Keep working on SEO (but in a different way)

Yes, we're very heavy with the whole issue of SEO and organic search engine optimization. But in the end, this is going to be your "main avenue" through which most of your traffic comes in.

We've already talked in other posts that most of our traffic won't enter through our ecommerce's home. Many times, we tend to think that, as in our head when designing and structuring the page of our online store we follow a logical order (generally, Home > Categories > Products) customers also follow this order. They arrive at the Home page of our website and then they go searching for what they want.

However, all studies show that most of the traffic we receive comes to us through search engines. That is, people search for a specific product through Google, and, depending on our positioning in that search, people find our store by chance, through the product page of a specific item.

This means that, no matter how much we work on the SEO of our Home and corporate pages, it will be useless if we don't also work on the SEO of our products, categories, brand references… all this is what, in the end, people are looking for.

Very few will search directly by our brand name, but beware, many will search by the type of business we have and the type of products we sell (for example, "outlet store branded clothing" or "fun gadgets store") So please, don't let what we just said lead you to the misunderstanding of abandoning the SEO of your Home and corporate pages.

SEO is fueled by regular content and publications with good frequency. That is, if you don't upload content and items with a constant and regular periodicity, Google and the rest of the search engines won't pay you as much attention as desired.

Search engines need some way to discriminate the sites they index, and the main one is detecting constant updates and quality content.

The second part is important: it's useless to fill your page with duplicate content or content copied directly from elsewhere because, for starters, Google will penalize you, you'll get a plagiarist label, and you'll be in the limbo of the digital world. They're very demanding on this point, since in its beginnings, the spam made havoc taking advantage of these two "discriminating factors" used by the search engines.

The best way to improve your SEO through content and, therefore, attract more people, is to create a blog in your online store. It's the best strategy to maintain a dynamic space in your ecommerce that will increase the volume of content on the entire website. Each post is a page that increases your chances of being found in search results. You must remember that the contents must be original and, above all, interesting. With them you're not trying to win over the search engines, but the people. You have to write for them, about the topics they like, and the search engines will end up coming to you.

It's more like a game of hunting with bait than shooting at the prey.

Marketplaces are your best friends

If when we wrote the first part of this article we already recommended marketplaces. now we're directly asking what are you waiting to go and register your online store and the products you sell in each and every one of them.

Many online merchants are all day long railing against the ecommerce giants, be it Amazon, Alibaba, Ebay… arguing about the impossibility of competing against them, or about the immensity of the possibilities they have, while how little they as merchants can do…

However, these giants don't shy away from anything. In fact, they're thrilled to have retailers come in and sell on their platforms (since they, directly, actually sell very little compared to everything else they handle). They want you to be there. And if people are flocking to these sites, why shouldn't you? It's not incompatible to sell on Amazon and with your own online store at the same time. In fact, doing both it's the best thing to do.

One thing is that you focus all your hopes of selling on these sites, which is not very advisable given the immense competition they have. But while your ecommece gains strength in SEO, it would be absurd not to take advantage of the potential of directories and third-party marketplaces to give visibility to your brand and attract visitors to your website. You'll be surprised how many of them buy directly from there or end up landing on your store through these platforms.

Run, and run fast

If you have to choose a point to start optimizing your store, in order to get a higher volume of online traffic, our recommendation is to focus on the loading times of the website or WPO, as they have a direct and decisive impact on sales.

Leaving aside the fact that Google severely penalizes a slow loading time, it's our biggest enemy when it comes to work because it is the main repellent-customer of the internet.

There are many, many studies that try to specify the loading time that a user is willing to tolerate before leaving your website, but they don't take into consideration the age of users, the type of content offered, the passage of time and our impatience with waiting … so let's stay with the basics: You have just a few seconds, from 2 to 4. Beyond that, people don't wait anymore, they leave.

We talked before that people come to us, in most cases, through search engines or market places. Well, we'll tell you a secret: People don't chose yours site only. In general, they keep open several tabs at once, with several links of what they were looking for, and  compare them with each other.

Well, if while making that comparison the rest of the pages have loaded and yours has not, game over. It isn't that you can't win: you don't even enter the competition. The user will focus on any other of those who have loaded. When this happen for instance in the sites of one of those digital marketplace giants, we can be talking about losses of millions of dollars. In your business, we're talking about the difference between survival and failure. Because some data here for our consideration: about one in five abandoned carts are due to slow loading times.

Of course, to improve this you can resort to improving your hosting service, increasing its capabilities to support more traffic, load faster and so on, but what you need to focus on is optimizing your website.

To do this, you better use clean and minimalist designs, where all the prominence is given to the product, and also forget about anything superfluous, but without forgetting the design, of course (is ot like e're asking you to have a white background and the products just in there).

What you have to do is optimize, work and improve the weight of your compositions and designs (metaphorically), as well as the weight of your images (figuratively, that is, that they weigh just a few KB).

Make it easy to buy

The purchase abandonment rate (which is the percentage of people who start the purchase process and leave without completing it, the famous "abandoned carts") is what makes all ecommerce companies most angry (not only you, don't worry), because it is a clear reflection of their failure.

In real life, sometimes there's no way to tell if the few sells are our fault or due to some external factor. However, on the Internet, we have the abandonment rate of our online store yelling at our face that people came and selected stuff, put it in their carts, almost went through everything, but ultimately, they left.

It's the equivalent of someone walking into a store, filling a basket or shopping cart with stuff and then, instead of checking out, leaving it in the middle of an aisle. In real life at least we would have the "ashamed factor", and more than one person would end up buying just because we have seen their cart filled with stuff and they's feel bad leaving just like that. But not on the Internet. In here, it's as easy as closing the tab.

Given this undeniable reality, it seems logical to make the buying process as easy as possible for the user.

It has been proven that an effective way to reduce it is to simplify the registration and payment process as much as possible. This makes sense, if we take into account that people are more and more used to paying and buying online and it's a tremendous pain to have to fill out continuous forms with the same data over and over again.

Besides, nobody likes to waste time in steps where they're asked for a lot of data. Don't force your customers to go through a series of steps to finish the process. The advice to reduce it all to a single page is well known, but many people still insist on doing it in stages, thinking that this makes it easier for the user (when in fact, what the customer sees is a series of steps to complete, and that he's still in the first one).

At each stage of the process, you run the risk of losing that user. Seriously, many sites, in an effort to prevent incidents, add validations, warnings, awkward questions and other disruptive elements to the process, the end up scaring away customers. Don't do this. Include only the fundamental aspects of delivery and invoicing, minimum personal data and those required by law (especially at the LOPD level). The rest, forget about them.

Sell things, give confidence

The last tip of this article (for now) is more marketing than technical, as it focuses on the trust that we give off as an online store and brand in general. There is no module in PrestaShop Addons to achieve this (at least directly), so we must go to our most human side, put ourselves in the user's shoes, and think of solutions that improve the experience and, therefore, generate confidence.

Every day we hear news about scams or frauds on the Internet and, whether we want to or not, this keeps us on our toes. Many online store owners seek an absurd anonymity by hiding or making their contact information inaccessible, thinking that this way they'll get rid of annoying calls from customers asking questions. This is a mistake and, above all, a huge sign of distrust towards customers.

The lack of transparency in an online store is perceived by buyers in a matter of seconds. The users will tag us forever as untruthful and never buy from us. And of course, we can forget about their recommendations.

However, a positive factor that generates confidence is that you can clearly see a landline phone, or a mobile or email, to which we can call or write in case we have any questions about the product or during the purchase process (and try not to be a pay number. I mean, a phone number that will add an extra to the user's phone bill It will interpreted as a way of profit, so it almost achieves the opposite effect to the one we intended).

Other elements to take into account are the incorporation of opinions or comments from customers, a subject that we have already talked about on several occasions; having all the information accessible regarding additional costs (shipping, carriers, taxes, VAT …); as well as all the classic CMS pages, sales and returns policy and other legal obligations.

Conclusions
These tips will not ensure a resounding success, nor are they a guarantee that they alone will increase your shop's traffic in the short term. However, this series of practices, add indeed a value to your product. A series of particularities that, although they won't make you "unique", they will help to differentiate you from many of your competitors, at the same time that you give a much more professional image.
If we add to this the tips and practices in the previous posts that we mentioned at the beginning of this article, you'll be on your way to success in digital commerce. But, like everything in life, positive results are achieved through effort, perseverance and innovation.
There is much that can be done to continue improving our online store to attract more people and, therefore, generate a greater number of conversions. Don't worry, in our blog we'll continue to try anything you might need to have success with your Internet business.
And in case you have any questions, queries, or simply if want to tell us about an idea you've had, don't hesitate to contact us.
Put on your salesman hat and let's convert!