When we have an online store, what we want is to appear in the search engine results, so that potential customers see us and buy our products. And what better way to achieve this than using a tool of Google itself, such as Google Search Console?
It's surprising how many small online businesses don't take advantage of this tool, or are unaware of its existence. But along with Google Analytics – and some others mentioned here – we consider it a must-have. Read on and you'll see why.
What is Google Search Console?
Formerly known as Webmasters Tool, Search Console is a must-have, and free, tool to help your online business rankings. In short, it allows you to send Google the pages you want to index, the URLs you want to remove, watch your crawl budget and search time…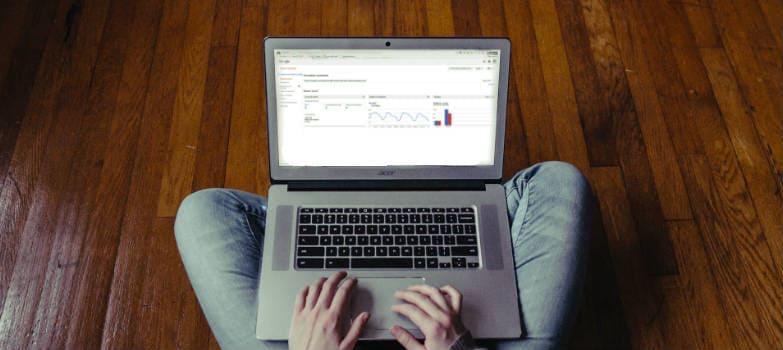 Search Console is divided into sections, to make it easier for you to use. Some of them are:
Messages: communications that you will receive from Google
Search Engine Appearance: improve the appearance of your Google results
Search traffic: impressions, clicks, links to and from your website, mobile usability…
Google index: are your pages indexed, do you want to remove any?
Crawling: tell the search engine that you just published an article. This way, if someone copies you, they'll know that you were the first and therefore, the content is yours.
What does Google Search Console bring to my online business?
Which is what you are most interested in, right? Well, that's a long question to answer, because it brings you a lot of things. If you already know Webmaster Tools, we won't tell you anything new. But if not, we're going to explain it point by point.
Direct communication with Google
One of the functions it performs is to send and receive data directly from Google. In fact, Google itself will send you messages to the notifications section if technical problems arise or if you have had any manual penalty (and hopefully this never happens, because these are the most difficult to reverse)
Submit your sitemap, and don't let the search engine waste time
When you submit your sitemap, you're giving Google the list or "map" of URLs that you want it to review for indexing. So it doesn't waste time crawling what you're not interested in.
In this way, it also gets an idea of the content of your site, what is the theme, what keywords you give more importance to, etc, by reading your relevant content. This helps them to categorize you and place you in the sector you are interested in.

Indexing status of your ecommerce
What we want is that Google indexes our pages, because that means that they will appear in the users' search results. Therefore, knowing how many URLs are indexed, which ones give errors or those that have been blocked by robots.txt, is of vital importance. Especially if one of the most important ones is missing or Google detects errors. Search Console even gives you helpful tips, as you can see in the image.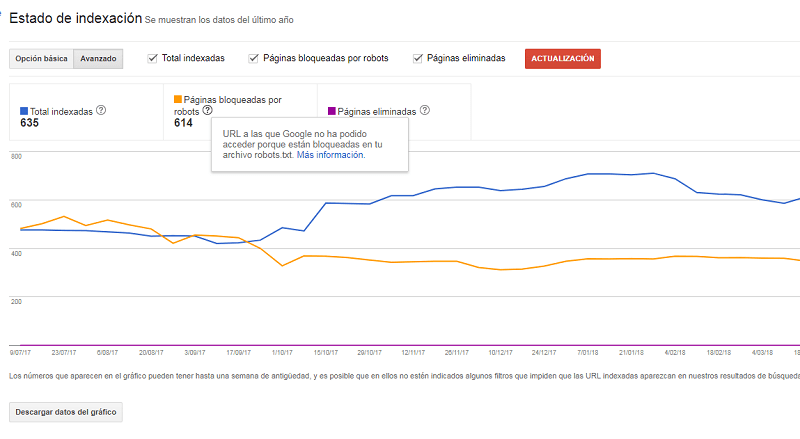 It also allows you, when there is a page that you don't want to be indexed any longer, to delete it. This is important, for example, when you have done a 301 redirect from a product that you no longer sell, to another one that is similar.
Internal and external link profile in your online store
This is extremely important, because as it has happened in the offline world, if no one talks about you or recommends you, it will be much more difficult for people to find you or trust your product or online store.
Search Console lets you know which are the pages of your ecommerce most linked by others, who are these "others" who are linking to them and what anchor text they are using (i.e., putting as link text 'click here', 'more information', using your brand name, etc)
It's best if blogs, recommendation sites, etc, that are related to your industry are linking to you, or Google will think it's weird. But imagine that you discover that you are being linked from a SPAM site, and so the search engine will probably going to penalize you. Thanks to Goggle Search Console you can see it and do what you need to do to fix it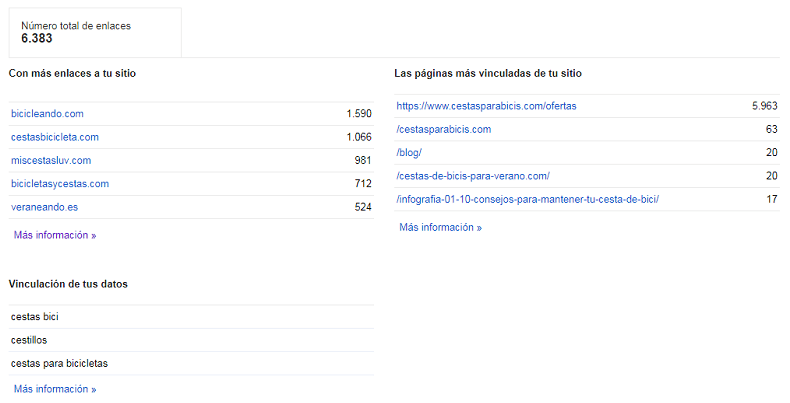 If you click on 'More information' in the 'Linking your data' section, you'll have information about your internal links, as necessary for a good positioning as the external ones, because they help Google to make a scheme of contents, which ones are related, etc. In short, to know the structure and hierarchy of the site or ecommerce.
Analysis of Google searches
This is one of the star sections of the old Webmaster Tools, which we recommend you to complete with Google Analytics. This section will let you know:
With what keywords or phrases users reach your ecommerce.
The number of times you appear in searches, i.e. impressions.
The number of clicks they have made on your link when you have appeared in Google searches.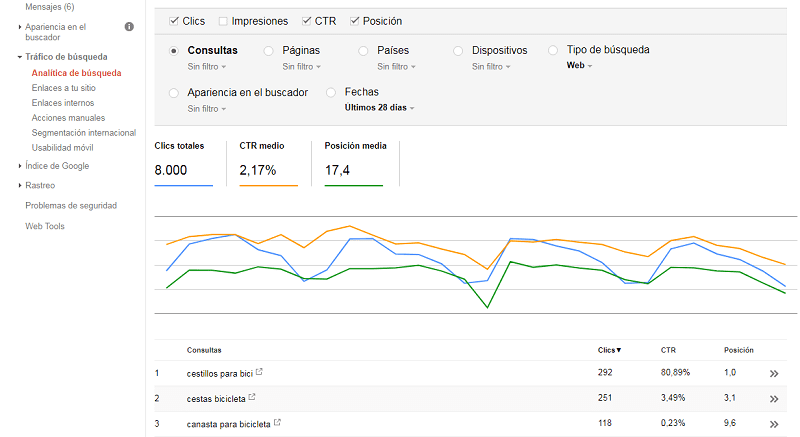 This way, you'll know if the search result of your post or product is working. Because if it appears many times, but barely has clicks, clearly you have to improve your title or description to attract more attention. Or be more explanatory.
How to improve your HTML
This section of Search Console allows you to detect if there are duplicate URLs or title tags, which is important to avoid cannibalization, i.e. competing with yourself to appear in the search engine. Which doesn't make much sense, does it?
Keep an eye on the issue of product descriptions, because Google once increased the number of characters, but then shortened back to the way it was before and who knows if they will change it again. Or rather when.
If we talk a little more about code, there are other improvements that you can get thanks to two other sections:
Rich cards. You can use them for products, or even for events, in the case that you organize one to promote your brand. And above all, importantly, for the "breadcrumbs" of your online store.
Data markers. It's as if you were putting signals to Google, indicating what is each thing within the page you want to mark. It's like filling in a form with your data to make Google's job easier.
If you look at the screenshot, you'll see that when you select a part of the page, – in this case the title, 'Instagram Shipping: What it is and steps to get it up and running' – you can select from the dropdown which section of the form you want to include that information in.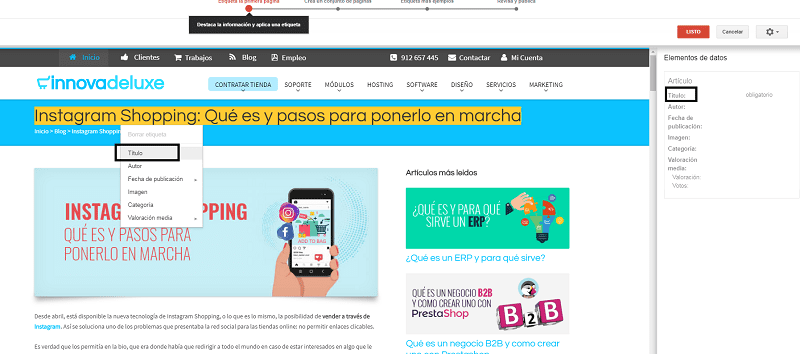 Mobile Usability Report
Given the importance Google places on 'mobile first', it's essential that you review this report to see how your ecommerce is ranking for mobile searches. It doesn't have to be as good (or bad) as your desktop store.
If you have product pages with problems for viewing on mobile devices, Search Console tells you what problems it detects and which pages they are. Then you can work on them to fix it.
If you've heard of AMP, you'll be happy to know that Search Console includes a report on AMP pages (under HTML Enhancements), which also tells you if you have errors, what they are, and on which pages.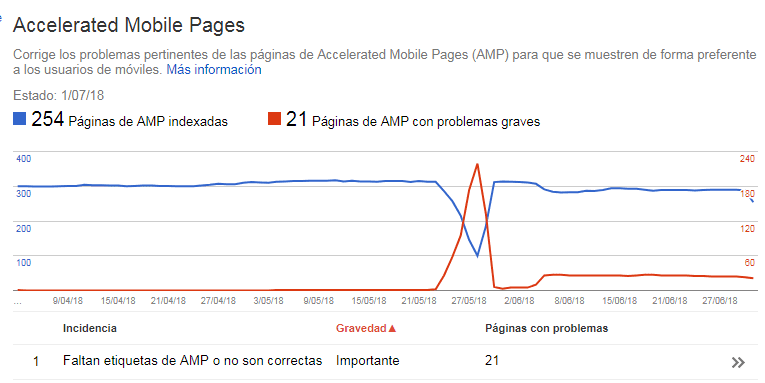 Steps to configure Google Search Console in your PrestaShop store
Have we convinced you? We hope so, because as you can see, the old Webmaster Tools is a tool that offers you a lot of valuable information. So if you didn't know about it, you should start using it now by following the steps below.
If you don't have a Gmail account, sign up and set one up.
Go to the Google Search Console website.
Add your website.
Verify that you are the owner of the website with one of the methods offered by the tool. Here you have a very complete guide.
And above all, now that you have registered, and I understand that you have checked that your sitemap is perfect, the first thing you have to do is send it to Google through the console. How? Well, like this:
In the menu on the left, go to Crawl.
Inside you will find the sitemaps option.
Look for the option "Add or test"
Copy/paste the URL of your sitemap
Submit and wait at least 48 hours to see if you get an error or if everything is ok
If you have any doubts about registering your online store, Google itself offers you this step-by-step guide.
Conclusion
As you have seen, Search Console is a tool that allows you to perform a lot of actions, but it is also a "report" that will tell you what you need to fix. And for that you will need other tools and knowledge. But having Search Console as a basic tool is mandatory.
We know that at first it may sound complicated, but we assure you that the effort will pay off for your online business. Let us know in the comments if you have any questions, and we'll help you. We use it every day and we can guide you, so don't hesitate!