One of the most important elements when building a brand is the naming. Let's see what naming is and its importance in marketing. Also, the main types of naming, some successful examples and, of course, naming techniques that will help you understand how to create or choose the best name for your brand.
What is naming? Definition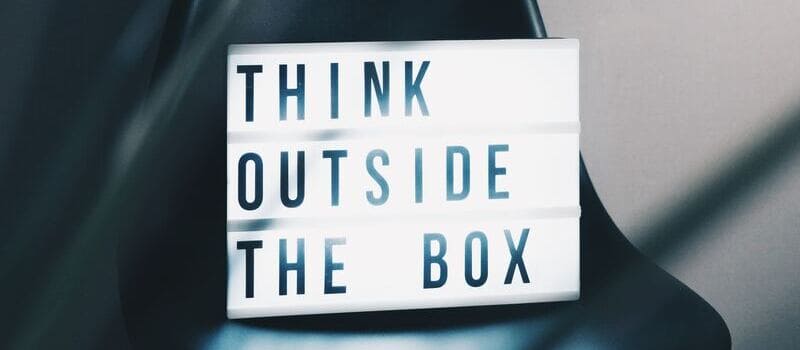 The term naming encompasses all the techniques and processes for the creation of a company, brand, business, etc, name. Here, creativity must be combined with a good strategy and appropriate methods to establish a name that emanates identity, projection and empathy.
Why is naming so important?
As you can imagine, the naming is a critical step that will decide much of the success (or failure) of the brand, as it's the hook that can capture or repel the attention of the public. In fact, it's practically the image of the business strategy. And it's also an unrepeatable decision: once the name is made public, there is no turning back. So it demands great attention and commitment when created.
A good naming in itself guarantees positioning, proposal and brand values. On this point though, it goes without saying that a "good" naming would be useless no matter how apparently original and commercial, if it doesn't project the values of the brand accurately.
Moreover, in order to be effective, it must have the characteristics that we talk about next.
What are the characteristics of a good naming?
The characteristics that we're talking about can be seen as a filter that will help you decide which name can work, and which ones  cannot. If the name you have in mind meets the requirements, you have a good chance that it will work.
Distinctive: Does it stand out from other names?
Sounding. Does it sound good? Is it easy to say?
Rememberable. Is it easy to remember, and can you make it stick in the memory with one mention?
Expressive. Does it project the mission and vision of the brand or company? Does it demonstrate personality?
Visually appealing. Does the written word look good? Does it look as good as it sounds?
Something important is that, in addition to these qualities, if you have in mind an international growth of your business, you have to take into account the reading of the name in the languages of the countries in which you want to position yourself. And this reading must meet the same requirements we just mentioned.
You must also take into account possible associations from the public, as you can see in the following examples:
Pajero Pinin (car brand)
Chilly Gel (name of intimate gel)
Follador Prosecco (Wine Brand)
Nova Caixa Galicia (form of the acronym: NoCaGa)
It may seem funny but, for marketing purposes, not having taken into account how the public can create weird or funny associations detracted from the seriousness of the brand. In fact, such names violate the principles of effective naming, which we will discuss below.
Decalogue of effective naming
The above is only the beginning, only the most superficial qualities of naming. Like any word, the brand name has a sense and a meaning that consciously or unconsciously influences people. That's why you should take into account the following 10 basic principles for its creation:
It must be consistent with the vision and mission of your company or project.
A naming must be able to project and synthesize a story.
Distinctive, differentiated and unique.
It must be adaptable to the growth of the company.
It must be suggestive. That is, associated with the characteristics of the product or service.
Obvious and easy to remember.
Reliable, it must generate credibility.
The name must be easy to pronounce and read.
Free of possible negative associations. Very important if you have plans for international expansion, especially to possible unfavorable translations already mentioned above.
Be registrable. Due to the amount of brands nowadays, there may be possible overlaps.
What are the main types of naming?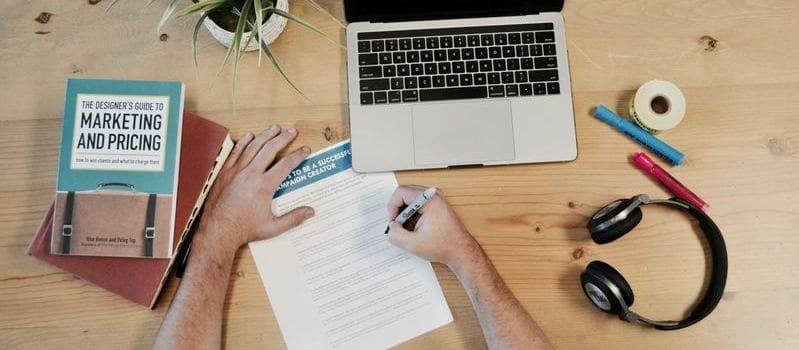 In this article we'll see how to do creative naming and get the best ideas. But first, it's important to consider the main types of naming that exist.
It's worth saying that there are many options when it comes to choosing or creating a brand name. You can improvise, as happened with Twitter or Kodak, think carefully about something more descriptive as was the case with Toys R Us. or PayPal, appeal to the founder's name (for example, J.P. Morgan), etc. All of these can be grouped into the following categories:
1. Descriptive names
These names are usually very suggestive and clearly refer to the goodness of the brand, so they're easily positioned. For example, PayPal or Microsoft.
2. Acronyms of a descriptive name.
Many of the best-known brands have succeeded with naming based on acronyms. For example, GE, HP, UPS, SAP, TD and IBM. Acronyms are easy to pronounce, easy to remember and sonorous. However, they're often meaningless, and therefore somewhat risky when not supported by a recognized name.
3. Abstract names
Created words have the advantage of being unique. For example, Twitter and Google. Of course, you have to make a good creative naming and ensure that they don't have much resemblance to an existing one, so that there's no confusion. They're usually very attractive because it's easier to create a word that meets all the requirements than to look for one. But they have the disadvantage that, because it's something new, it's common to have to invest a lot of money to make them known. And it also tends to take a while for them to gain popularity. But once the goal is achieved, they can have a very significant effect on the public.
4. Suggestive names
This requires a bit more insight, as you should try to make it influential, creating a good expectation for the listener. The main challenge is to establish the connection between name and brand, revealing the experience or meaning you want to project. One of its great advantages is that it helps to position them above others, thanks to its high persuasive level.
Other 3 types of naming worth mentioning are:
Neologism. It is built from a new name or from several existing ones: Movistar (Movil Star) or Microsoft (Microcomputer Software).
Evocative. It arises from a known base and a new word is created: Vueling, Branfluence, etc.
Associative. Similar to descriptive with a conceptual basis: Dorada.
Now that you know the main types of naming, let's see which techniques are most effective when it comes to creative naming in practice.
5 creative naming techniques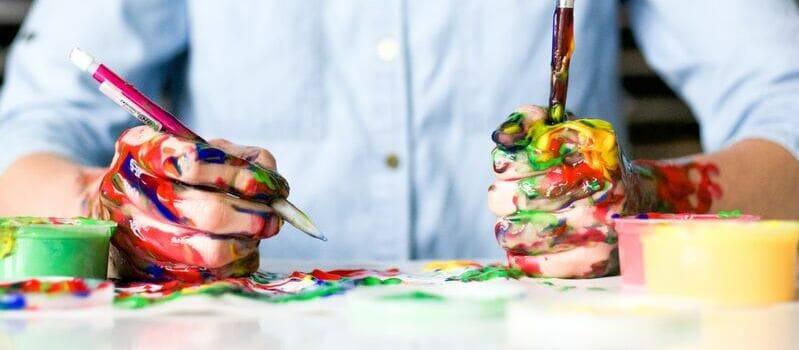 To create an effective name, it's more than clear that you need a high dose of creativity. And the process isn't always easy. But taking into account the characteristics and types of a naming shown above, you can apply the effective creative naming techniques you'll read you below.
1. Brainstorming
The name of this technique says it all. It consists of a meeting of a certain number of people who come up with possible "names". In this way, all the ideas are accumulated, even if they seem not very coherent, without discarding any of them. Then they proceed to analyze them until only one is chosen, which will give way to the name. This technique is usually very effective if you let your imagination run free.
2. Forced association
Preferably sit down in a nice place that inspires you, and then write down the first thing that comes to your mind: animals, sensations, objects, etc. Then try to associate each word with the concept you have of it. You may be surprised what you can achieve with this creative naming technique.
3. Creative immersion
It consists of provoking moments of maximum creativity. You know yourself better than anyone else. So go to those places that can inspire you or do activities that spark your creativity. You can go to a museum, listen to your favorite music, read, etc. Chances are that when you do things related to creativity, new ideas will come up.
4. Moliere Technique
Outside of our comfort zone, other points of view can bring anyone out of stagnation. You can ask for opinions, reasoning and points of view from people who have nothing to do with the subject. And thus renew your ideas with "outside" ideas.
5. Creative Copying
This consists of analyzing similar ideas to what you're looking for or want to achieve, with the sincere goal of inspiring you. In other words, it's about finding a starting point. And once you've managed to activate your creativity, everything will usually flow by itself.
From the creative naming techniques I've shown you, you have the essential elements to carry out a process that leads to your brand name. But, of course, nothing helps more than turning to guidelines to guide you along the way, and so, you have some of them below.
7 effective steps to creative naming
Define the main attributes of your company, project, website, etc. Think about the personality of your project, and choose the top 5 adjectives that best describe it.
Reflect the brand promise. Focus on what differentiates your brand or service from others. What will you offer?
Study the competition. Think about the names they use and how the public responds to them, that will give you an idea where you should get yourself into or not. What have been the most and least successful?
Define the product category:

In what sector will the brand compete?
Is it an emotional or rational purchase?
Are the buying cycles slow or fast?

Think about the names and filter them. Consider the attributes and what you want to offer with a touch of credibility. How does the new name represent the brand's characteristics? Are there possible negative associations?
List the names by category. Do this according to the types of naming mentioned above: descriptive, acronym, abstract, suggestive, etc.
Evaluate the names. Based on the characteristics and principles of the most successful names in the world.
These steps will help you create and define the most appropriate and successful name for your brand. In fact, it will lead you to build the brand strategy, as it allows you to visualize the main objectives for present and future projections.
Conclusion
I hope you no longer have any doubts when it comes to creating a name for your brand. But before you jump into it, we recommend you to examine the names of the most recognized brands of our days, and contrast them with what we have explained here. That way you'll have an excellent starting point and even a source of inspiration.
If you liked the article, don't forget to share it on your favorite social networks or leave us a comment below to know your opinion.