Content Marketing SEO
Discover how content creation can improve your sales conversions
Rank positions in Google with optimized content!


Content is one of the fundamental pillars for search engine rankings. That's why, at Innovadeluxe, we want to help you to have the best content marketing, adapted to your PrestaShop shop or web project.
A good content strategy will not only help you rank in search engines, but is also part of a term you've probably heard mentioned: inbound marketing. Make people find you, attract them with your content. And if they like what they see, if you are able to "seduce" them, they will become your customers.
SEO Copywriting
Do you need help creating content for your online store or blog? Don't worry, our team of content copywriters will provide you optimized content, designed exclusively for the SEO of your online store or project.
Our team of content writers will know how to create branded content for your online business. When we say branded content, we mean quality content based on the principles and policies of your company, and whose objective is not only to explain how wonderful your products are, but also to transmit an experience.
We are going to differentiate between several types of content that you may need within your Content Marketing, and focus on the creation of content according to the typology of each one.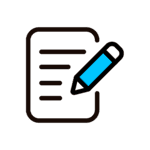 Optimized SEO content for landings
A landing page is a website designed specifically to highlight a product or service. Or in case you want to have a current promotion, or an added value in your marketing strategy.

The objective of a landing page is to generate an action: to buy, to be contacted for a meeting, to ask for a budget, etc. To achieve this, you must use copywriting techniques. That is, use persuasive content writing: convince your potential customer that you can solve their problems.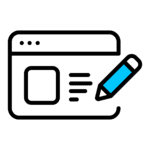 SEO Content Writing for your online store products
In this case, content writing will focus on two areas: a short description of the product, and a longer description, which is where proper content creation comes into play.

In many cases, if not all, ecommerce directly upload product descriptions provided by manufacturers. At Innovadeluxe, what we do is to generate our own unique content, which can also be considered branded content, giving it personality.
SEO content creation for your blog
Each PrestaShop online store or web project has a different topic and target audience. Once you have found your target, it is a matter of adapting your Content Marketing to capture their tone and the topics that interest them, in which you can help them.

For that, as part of the Inbound Marketing strategy, it is necessary to have a blog in which to publish the creation of content that our team of professional writers has written.

No matter the topic, we have specialists in Content Marketing, who will write for and for your blog, helping you not only to rank in Google for those topics that interest you, but also to become a reference in your sector and therefore, inspire confidence in your potential customers.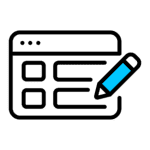 SEO content writing for your online store categories
In an online store, apart from the home page, the most important element will be the store categories for a very simple reason: it will be where users who are looking for your products will land, because in most cases, they are the ones that get the best SEO positioning.

Writing the content of an online store category can be tedious, because you have to maintain a delicate balance between providing useful information about that type of products (dress shoes, desktop computers, trips to the Caribbean, etc.) and at the same time, be commercial and explain to the customer why they should buy that product they are looking for from you.

Leave it in the hands of our team of copywriters, and you will see how your online store starts to climb positions in Google. Without having to worry about anything.
Content Marketing Tracking
Work on Inbound Marketing with the help of experts
As your content strategy develops over time, we will monitor whether or not your landing page, blog or product category is ranking in Google.
Of course, before writing any content, a keyword research will always be done to find out which keywords are ranking in your sector, which competitors they have, etc.
In our integral Digital Marketing and audit service, content marketing has a key position, and we want you to be aware that it is a pillar of your business that you can't forget. You can count on us, and let us help you to take your online business to the top. Let's talk and make it happen – contact us!
Contact our Inbound Marketing consultants and tell us what you need
Request information
If you are looking for information to create content for your online shop, blog or corporate website, you have come to the right place. We have available for you, a team of copywriters and designers to produce all the content either text or graphic that your project needs. In addition, it will be optimised for SEO.
Tell us what you need, the more details of your project the better. One of our business consultants will contact you to advise you and offer you a proposal to suit your needs.
CONTENT CREATION
We can offer you the creation of SEO texts for product categories, products, landing pages and blog articles. Also banners or videos based on blog articles or products. The price depends on what you need.