EMAIL MARKETING
I remember a handful of years ago, when social networks started with force and much noise in the virtual world, that all the famous marketing experts predicted the end of email marketing, arguing that it would become obsolete under the immediacy offered by social networks. According to them, email would be relegated to work issues, that even the private messages and chat would replace other platforms like Skype… However, many years after their birth, social networks haven't replaced any of this. Interestingly, not only have they not finished with their "obsolete" brothers, but they have made them evolve, feeding on the networks themselves, to increase their portfolio of services and effectiveness.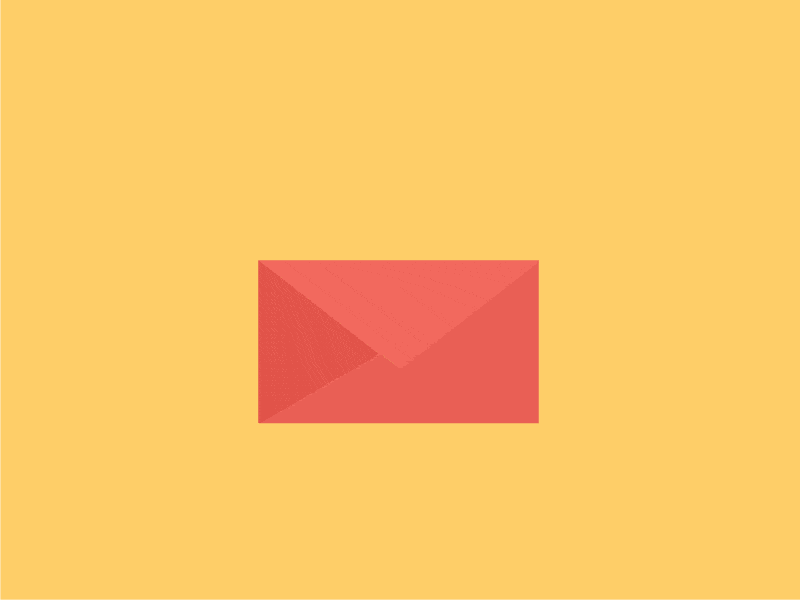 Especially in the field of corporate and business communication, email is still a powerful weapon of advertising communication, mainly for one reason: many users of social networks assume that their profiles are virtual versions of themselves, so they use the networks as a reflection of their personal sphere, choose who to follow and who not… So a company can't use these channels as a traditional marketing tool, as they would lose the followers who aren't interested in seeing ads constantly and, in fact, systematically rejects the commercial language. It would be seen as an intrusion into the private and social life of our followers, so there the communication rules follow a different path and messages are camouflaged among a lot of non-advertising content.
However, users do associate email with a commercial tool where they receive this kind of information. They do expect to receive offers, catalog news or discounts through their email. In fact, it's their main way to be aware of all the news that surrounds our online store. The proof is that we no longer use "trick" strategies to get a user to subscribe to our newsletter, but we simply recommend them to do so, give them all the facilities to do so and it is the users themselves who decide whether to do so or not. It is the equivalent of, in the 80s or 90s, people writing to companies asking them to please send advertising to their mailboxes. And that, paradoxically, is happening today, but in the digital realm.
Before going into the list of our favorite emailing platforms, let's try to show some advantages that email marketing and newsletters can offer to our online store:
Sending mass mailings and meaningless. That's the first thing to consider: determine what is important and you should communicate, and what is not. One thing is a specific offer, a specific news that you know will interest a specific audience, or a very fashionable exclusive that you know will get many conversions … and another thing is to send each and every one of the new products that you upload to your catalog, or send a daily "summary" of best-selling products, or be endlessly harassing your followers with emails about new uploads to the blog or interesting things you've seen on the Internet. That's already social media territory and you're pissing off the pot. You will lose followers for being "tiresome".
Not offering relevant content or just promotions. That's another one. Although email is considered a commercial tool by both parties, the reality is that people don't want you to send them "inboxes" exclusively, although they don't want you to share everything you find on the Internet, as if it were a social network profile. The key is a logical balance, based on promotions and original and exclusive content.
Including email addresses in a newsletter without their consent. This, apart from being illegal, is a textbook rookie mistake. If someone hasn't subscribed to your newsletter, it's for a reason. If you want them to subscribe, offer them something that makes it really worth being in your database.
Put obstacles or, directly, do not offer the possibility to unsubscribe from a newsletter. With that, I'm telling you, you have all the cards to go to the spam folder of 99.99% of your subscribers.
Don't include legal texts and explicit conditions in your publications, making your promotions misleading or too "open", which can lead to errors or abuses by "eagle-eyed" users. Be very careful when both, writing conditions and publishing them, as they are key if there's a problem with them.
Now that we are clear about the good and bad of using an email marketing strategy for your online store, let's get down to business and start analyzing the best emailing platforms to use in your ecommerce (always from our point of view, which, of course, may be different from others).
EMAIL MARKETING PLATFORMS
Mailchimp

The queen of emailing platforms. The most famous. The diva. The one everyone knows. It is the most used tool by SMEs and freelancers, although there are very important multinational companies that use it as well. It stands out for its easy use and full integration with Google Analytics. The free version allows you to send 12,000 emails per month to a total of 2,000 subscribers, which is a very powerful hook for those who are starting in email marketing and don't want to spend money before knowing if they will know how to do it. It's all very intuitive. In a simple way, you can configure the recipient lists and the formal aspect of the messages. It also has an automatic subscription system and a statistics control panel to monitor the results of the campaigns. It is the one you'll find more information and tutorials about, since, as I say, it's the most popular among small businesses.

Aweber

It's probably the simplest tool of the email marketing platforms that we will talk about. And I'm not only referring to its interface, but also to its purpose as a tool. It focuses primarily on digital publications and blogs. It's an ideal tool for the daily work of organizations in which the generation of content plays an important role. It allows you to configure a large number of forms and has many customization options. For some, it's the best autoresponder on the market and is equipped with a mechanism that allows you to know the messages' spam level. Actually, as a commercial newsletter tool it is much more limited than the rest, but as a tool for your store's blog, it is amazing.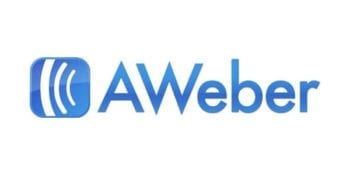 Campaign Monitor

This tool is more oriented to medium or large companies, as it was designed to operate with very large customer data bases, allowing a large segmentation based on consumption patterns or personality (generally, a small online store can segment within the limits offered by a data base of a few hundred or thousands customers, here we're talking about tens of thousands of customers upwards). It allows you to send a campaign to different mailing lists. It has very complete analysis or measurement tools, as well as a mechanism that allows you to visualize, in real time, a map with geolocation of email reading. As an editing and sending tool it's very "normal", but for measuring and analyzing it's one of the most complete tools you'll find.

Doppler

This tool, like Aweber, focuses on the simplicity of use and functions, as it facilitates the creation of campaigns in just four steps: creating lists of subscribers, sending emails, measuring results and optimization. Don't expect to find a lot more fancy stuff, and that's why we consider it good: it gets to the point and you don't get lost in 200 options that you'll never use. It's possible to customize messages and offers depending on the target, though. It has a WYSIWYG text editor and Drag & Drop templates. It also has integration with Analytics.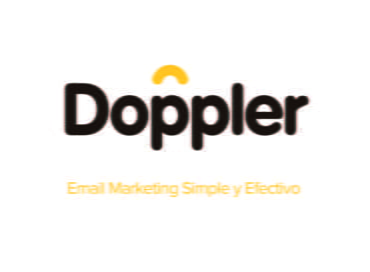 Mailrelay

Here comes a local company, with a clean development and very easy to use. Perhaps, aesthetically, a bit old looking, but functional. This powerful tool in the free account version, allows you to send up to 25,000 emails per month to 5,000 subscribers under certain conditions. Like Mailchip, it's a very good platform to start with emailing and practice before you start investing and spending money on it. Of course, in order to create your account, you must have a corporate email, that is, the domains "gmail.com", "hotmail.com", etc. are not allowed. The intention, I guess, is to make it clear that it's a commercial tool (rather than a blogging or free platform), thus avoiding various types of malicious uses of the platform.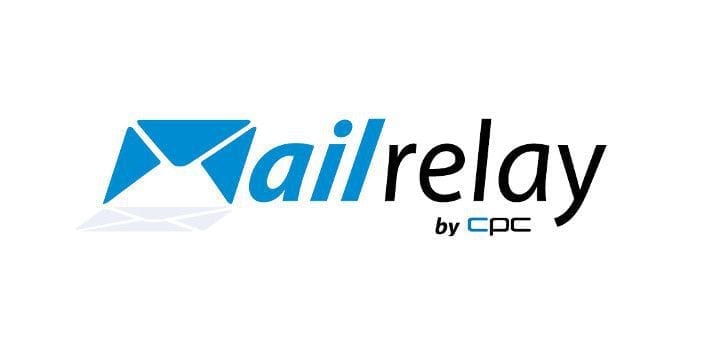 E-goi.

Another option of email marketing platforms that we like is e-goi. I want to highlight it because it's the one that best integrates emailing with social media, for those businesses that have a strategy that uses both channels to communicate. This multichannel marketing tool has detailed reports and integration with social networks, as well as linking SMS campaigns. It's a powerful tool if your campaigns and promotions run in parallel and combined on different channels at the same time. It's an option to take into account if we have a small business and we're still venturing into the world of marketing, as it allows us to control everything from a single tool. In addition, it has some free features and payment plans from 15 euros per month.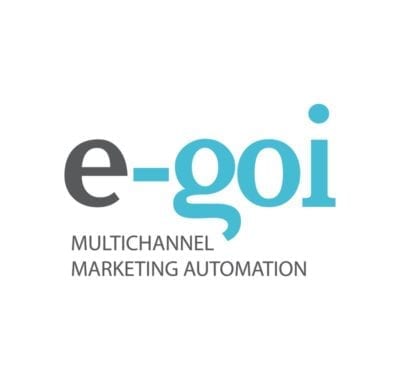 Acumbamail

Again, another application with which to get started in this email marketing world is Acumbamail. It allows the possibility of integrating the mail server into client applications and sending up to 2,000 emails per month to a total of 2,000 subscribers max, all for free. It also has fairly inexpensive payment plans that offer more extensive services and more complex functions, without forgetting that it offers an automated wizard for sending and creating campaigns. For me, what stands out above all the options is the possibility to manage the users and customers' notifications, so that our own mail servers are not saturated.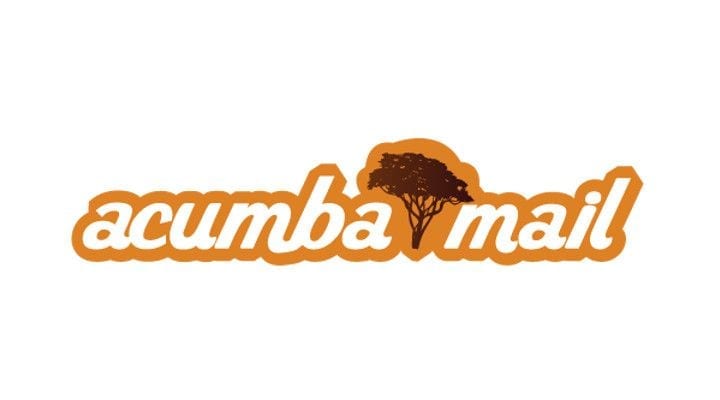 MDirector

One of the most unknown email marketing platforms, but it turns out to be one of the most interesting. It is in Spanish and its free version allows you to send up to 5000 emails per month, which is already something positive if you're starting in email marketing and you don't want to spend too much money until you see real results. I would highlight, above all, the results analysis module, as well as integration with the client's CRM, which are the most complete and comprehensive I've seen in emailing. When using this tool we have the A/B test from the first moment and also easy to use and intuitive templates. If you run out of emails, you can reload them as needed. It also has integration for SMS campaigns which, depending on the industry, can be very useful nowadays.

Benchmark Email

This tool is, among the best free plans, without a doubt, the best of all, because it includes all the features you need to capture leads and manage them in its free version. It offers a free autoresponder version, as well as its own template editor, fairly complete analytics (more than enough if you have a small or medium business), and even a mailbox checker to increase the open rate. But what really stands out are its A/B tests, which are by far the most complete when it comes to creating an email marketing campaign for your ecommerce. And all this in its free version! It's such a good initial tool that it will be difficult to switch to another one. This tool is a direct competitor of the best known one. MailChimp, both American platforms.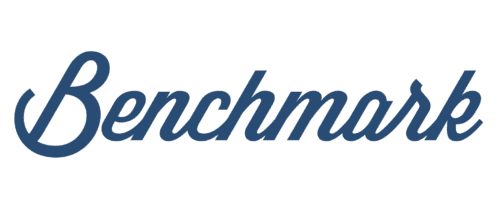 Mailify is a tool with a very intuitive navigation and a functional and ergonomic design. It's ideal for sending multichannel campaigns with newsletters and bulk SMS. It allows you to create automated sequences in just a few clicks, contains an advanced and predictive graphic editor called EmailBuilder and includes a wide variety of fully customizable responsive templates. It also has specialized consultants who will help you with your digital strategy from the beginning. The application is available in English, Portuguese, German, French, Dutch and Spanish.
You already have a good base on email marketing and the main platforms that you can use to implement it, so you have no excuse not to get down to work. However, remember that each ecommerce is a world of its own and that, depending on the strategy you are carrying out in your business, a particular tool will suit you better than other, so before making a decision, take into account a number of things:
The ability to reach these customer who you want to share the message with, because you know it will be of value to them. That is, try to think like your customers do and the habits they follow when making a purchase decision. This will help you choose one platform or another, depending on the needs that your own subscribers demand. Maybe you need to prioritize the simplicity of results for the effectiveness of A/B testing or that the platform has a simple interface, with limited and clear options, or one with very complete analytics.
It's how that message reaches them. Again, perhaps a good design is more important than a very complete analytics or an exhaustive autoresponder function. It will depend on the needs they present to you.
The cost you're going to have to bear to engage with your subscribers. Maybe it's so high that it's not worth it, or maybe it's too low and that's why you don't go as far as you need to go.
The possibility of organizing the different newsletters and autoresponders so that it's easy for you to make combinations of mailings between the different groups that make up your clientele. Or maybe you have a series of very specific customers in which segmenting doesn't make much sense, since they all belong to more or less homogeneous and similar groups… As I said, that can only be determined by the type of business you have.
If in our company we had to decide for any of these platforms, the first thing we would take into account is the support we're going to receive in case of doubts and problems and for this reason. For instance, for the Spanish market (where we come from), we would only consider Spanish companies or with support in Spanish. In this sense, our decision would be to choose Benchmark Mail or MailRelay. We would opt for the first one, for this reason and for the available integration with many web platforms. We have also developed the official module for PrestaShop, which is available if you need it.
For everything else, you know, we are here to help you in everything you need, whether it is related to email marketing (especially in relation to automated integration with your online store) or any other issue that has to do with ecommerce.
Good ecommerce to everyone!