PAYMENT METHODS
Unless you've spent a decade (at least) holed up in a cave and 200 km away from the nearest town, you've probably had more than enough contact with the payment process in an online store. And, putting aside your merchant uniform and putting yourself in the shoes of a consumer, you've surely noticed that the first thing you do is to check that the store in question has the minimum catalogue of payment methods. It's well known that one of the main problems faced by online business owners is the general mistrust that consumers have about the payment methods associated with online sales. It's for this reason that it is necessary to "armor" our ecommerce with the most common, requested and time-tested payment methods. It's no longer just that customers demand it, to make the process more comfortable, it's already taken for granted that we must have the most important ones to be considered a serious business. That is to say, they have become a fundamental requirement for our image and credibility.
Maybe for many of you reading, all this is a bit too much, I mean, it's 2021! We've been in digital commerce for years and these taboos are something from the recent past… remember the TV campaigns that PayPal used to run, where it continued to educate the audience on online shopping and to combat those old clichés about insecurities that we thought were already extinct? But it became clear that there was still much to fight in this regard.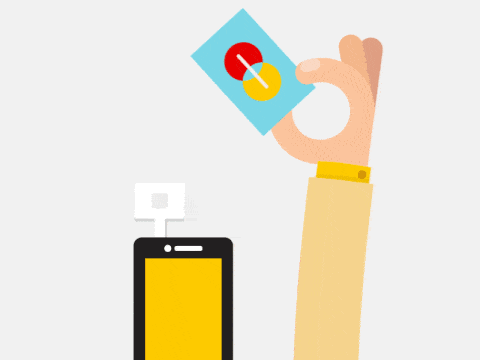 That is why, in order not to fail when starting an online store, it's essential to offer several payment methods. While it's true that each customer has their own preferences, it's also true that everyone wants a secure payment method. The key in all this is security, although, let's not fool ourselves, so is convenience.
Let's review a list of the most common payment processes in ecommerce, as well as the most demanded by users and that you should have in your online store:
VIRTUAL POS
A physical POS (Point of Sale Terminal) is, to give a well-known example, the popularly called "dataphone". That is, a device that performs a "contract" between the business and the bank that allows you to make economic transactions to your customers through a credit/debit card. Well, a virtual POS is a service offered by banks to make/receive those same payments, but this time through the Internet. Its operation is exactly the same as the physical POS, but applied to the web world. In this case, the customer chooses the products or services they wants to purchase from your online store, and when the customer validates the purchase or donation, is redirected to the website of the bank with which you have contracted the virtual POS service to make the payment or cancel the transaction there. In other words, the dataphone is replaced by an external payment platform, linked to your online store. If the customer confirms the payment, they must fill in the requested data (personal information of the buyer, card number and expiry date, etc), and the bank's platform will be in charge of validating the information provided and managing the payment process through its servers, leaving you out of the whole process, guaranteeing the customers that their data will be kept between them and the bank that carries out the operation.


If you had to choose only one payment method for your online store, it would be card payment.
It's the easiest and fastest way to pay, payment is accepted instantly and the order can be processed immediately. Moreover, not only that, but customers want and ask for it. They're used to it, they know that using a virtual POS is a secure system, and that is the fastest and most convenient way to do it.
The data is encrypted at all times and the customer knows that any of it is seen nor stored in your ecommerce, which increases security, since banks are responsible for the protection of customer data. The system is transparent and agile for both parties. It protects both, consumers and the online shop itself, as they offload the responsibility for data handling onto themselves.
Practically all banks in UK offer a virtual POS that can easily be included in our online store to process payments with bank cards. Its cost is usually a monthly fee and a percentage of each sale that is processed through the POS. The percentage for each sale is usually very low, around 0.4% per transaction. This is usually negotiated with the bank and will depend a lot on our level of sales, since the higher it is, the more negotiating capacity we'll have with our bank to charge less per sale.
Many banks offer free modules for PrestaShop, so you have it easy. But if you need the integration to go beyond the basic functionality of these modules, then you need a premium module. There are several on the market, for example we have one to integrate with Redsys (the largest POS network with the vast majority of banks) You can buy it from here



BANK TRANSFER
A bank transfer is the classic method of payment in which we provide a bank account number to the customer, and the customer makes a bank transfer to us. It's a fairly old method and it comes from long before the internet existed, being the reference model for catalog purchases or payments of large sums of money. However, it's a method that is still widely used in many countries, due, again, to the fear of many people to enter their bank details on the Internet, so they prefer to make a bank transfer for the amount of the purchase. Again, it's important to emphasize the issue of payments of large amounts of money (from 2000£ onwards). In general, most people who usually buy online have no qualms about making all kinds of payments with their credit/debit card. However, things change when it comes to a payment for something that far exceeds our "red line" of spending. If your online store sells computers, household appliances, real estate, cars of any kind or products that involve large sums of money, you'll notice that most customers don't want to make such a payment with their card. They prefer to control the transaction themselves.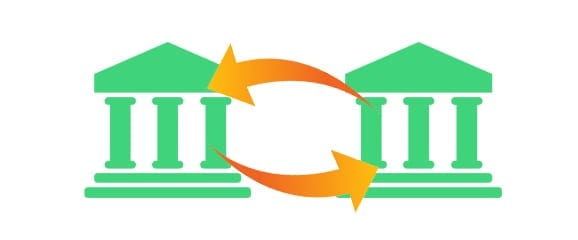 Features of bank transfers
A strong point from the customer's point of view, is that it's a very easy and totally safe payment method, although it will be your bank that will determine whether it has a surcharge for its use (depending on the agreement you have with your bank, it may or may not charge the customer for the transfer)
For the merchant, it's also beneficial, in the sense that there's no additional charge for payment by transfer, as no third party service is involved and you receive the full amount of the sale in your bank account. Nobody takes any commission in this process.
However, not all that glitters is gold. The process is usually longer and more laborious, since transfers usually take between 1 and 2 days to become valid, so the store will not receive the payment until 48 hours later. And until you receive the confirmation of income by the customer, the order won't be processed and sent to the end customer. Therefore the whole process takes longer.
PrestaShop already includes a free module to offer this payment method to your customers, you only have to activate it and add your bank details for customers to see them once they have confirmed the order in your store.
PAYPAL
PayPal was born at the dawn of e-commerce, back in 1998, when Ebay was just starting to emerge and they were looking for ways to "secure" online shopping. More than 20 years have passed and today is still the most widely used secure payment platform in the world (despite the fact that there are already an infinite number of similar companies). Among online merchants it's also the most popular, partly because it's the most demanded, and partly because its integration with most e-commerce packages used by online stores make it a very easy to use. It's been around for so many years that everything is already set up to work with PayPal. The best thing about it, from a merchant's point of view, is that it's a brand that, simply by having it implemented, gives you a plus of credibility and transparency towards your customers, as well as being something with which we can receive payments easily. PayPal handles transactions instantly, without sharing financial information with the recipient. One of the safest ways to buy online.


The customer can choose to pay with their PayPal account if they're already a customer, they only need to enter their email address and password. If they're not a customer and they don't have a PayPal account, customers can pay with a credit card, since PayPal accepts Visa, Mastercard, Maestro or American Express as a payment method. That is, it also works as a virtual POS, even if we don't have one or  in the case that the one we have doesn't support the card that the customer wants to use. You can even make purchases without having a card, through checks, transfers and other methods.
It's very easy to implement, you only need a PayPal business account and a small module in your online store. It's usually even developed by the banks themselves.
PayPal adds an extra layer of protection for the consumer who buys online with its buyer protection policy, up to 2,500 USD (or equivalent in another currency), where problems such as "Item not received" or "Item not as described" are covered, including not only the price of the item but also the shipping costs. They're almost always in the consumer's favor if there is any kind of problem. Again, this is a plus for the ecommerce, as they gain prestige by offering PayPal as a payment method.
The service is free for customers and merchants and has no monthly fees, although the rate charged to the merchant is higher than a virtual POS.
Compared to the virtual POS, the payment with PayPal is much higher, as we can be talking in its most expensive tranches of 3.4% + 0.35£ fixed per transaction for sales below 2500£ per month. This can go down to 1,9% + 0,35£ fixed per transaction, if you exceed 100.000£ monthly sales. But PayPal is the one who can explain it yo you better.
PayPal offers a free module that you can activate in your online shop as it is included as an official module. You'll need to create an API key in the PayPal client panel and configure it in the module. It's not complicated, but you may need the help of a professional to do the integration. If so, don't hesitate to contact us for help.
As the fees charged by PayPal are quite high, there are clients who find it necessary to apply a surcharge to their customers when using this payment method. Usually, when this is done, PayPal's fees are shared with the client, charging 1.5% or 2% at most. This of course can not be done from the official PayPal module as they donot allow it, but if you find yourself in the need, there are modules developed by other companies that allow you to add a surcharge to each transaction. If you need a module of this type, please contact us here so we can recommend one for you.
CASH ON DELIVERY
Cash on delivery, although it sounds like something from a telesales or magazine catalogue, is still common in many countries. In case anyone can't remember, it's a payment method in which the customer makes the payment to the courier himself, once they receives the order at home or at the courier company. It is possibly the worst system from the merchant's perspective, since they ship without charging anything until once the delivery is made, having to assume those costs, at least a priori. It's a payment method that has been decreasing over the years, due to increased waiting times and the very little security it offers to merchants, who are at the mercy of false orders or returns without prior payment, which have a direct impact on their pockets. However, it's widely used by physical stores that have not yet implemented a professional solution for selling their products online and use the "pay and collect in store" system. In restaurants with online orders it's also still a very common payment method (you place the order and pay when you receive it).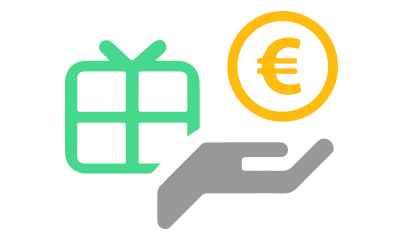 Features of cash on delivery:
Total guarantee for the consumer, who pays for the goods in cash at the time of receipt.
It isn't necessary to have financial information or a current account to buy online, a card or anything other than cash.
Normally there is an associated cost, since the transport company charges a surcharge for the management of the order against reimbursement, which can be between 3 and 5% of the value of the order. In addition to leaving us without security when sending orders and having to wait for payment once the customer has received it.
It is slower than any of the others, since the delivery period is longer for this type of shipments.
There's a module available in PrestaShop to implement this payment method, but the truth is that is not commonly used by merchants, since they can not apply a surcharge to the order made with this way. Due to the high percentage that transport agencies charge for having to handle money for their delivery people, it's essential to be able to add a surcharge to these transactions. To fill this gap, we have developed one of the best modules of cash on delivery with additional surcharge, you can get it at the following link
DIRECT DEBIT
The direct debit or bank transfer as it's known elsewhere, is also a payment method with a long history although much less used as it's more focused on trade between professionals. During the purchase process, the customer provides the bank details to the shop, together with an authorization (SEPA) so that the shop can send a bank transfer to the customer's account to charge the payment of the order. Subsequently, the customer's bank will proceed to withdraw the money from their account and deposit it in the merchant's account. In B2B businesses this method is used quite a lot, since as a general rule an agreement is reached between the seller and the buyer to pass the charges of their orders directly to the bank account. It's usually common to negotiate specific deadlines to charge the payment of orders, for example 15, 30 or 60 days. It's also widely used for the contracting of services or products with recurring payments, as this way the customer is given many facilities by not having to be aware of the renewal of services and payments.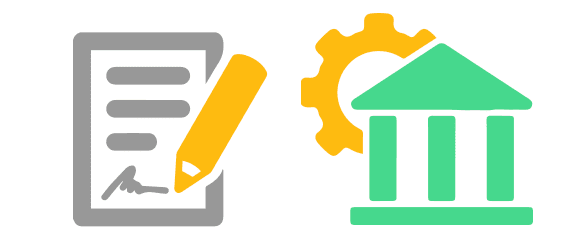 Characteristics of payment by direct debit:
Total guarantee for the consumer, who pays for the goods after receiving them, as the cost is debited from the account after a few days.
Financial information is necessary, since the consumer must send a signed prior authorization so that the merchant can pass the charge to his bank.
It usually has an associated cost for the merchant, which is usually low and therefore is not usually passed on to the customer.
The first order is somewhat slower because of the previous checks that the merchant usually does before authorizing an order with this payment method.
In PrestaShop there is nothing implemented for this payment method, so we have created a module for PrestaShop that easily allows you to implement this method of payment in your online store. You can get it at the following link
PAYMENT AND COLLECTION IN STORE
This is a somewhat special form of payment and much less used in an online store even than the direct debit I would say, although it's essential for any online store that has physical stores. It's about making it easier for customers who live near your physical stores: they can place an order in the online store and pick it up and pay in your local store, thus saving shipping costs. As a general rule, businesses that also have local stores, use this payment method to encourage customers to place larger orders by saving on shipping costs. Let's not forget that when the customer picks up the order at the local store, they may see an additional product that interests them, so the store can get a new sale. This method of payment is also used to lighten the number of customers in the physical store. There are physical stores that allow their customers to place orders on the web and then go to pick them up to their physical store or even the warehouse, thus achieving a much better optimization of the time of its employees. And we know that time savings and cost savings is a good thing.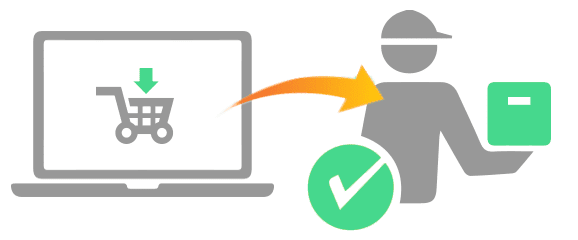 Features of the payment and collection in store:
Total guarantee for the buyer, who pays for the goods at the time of collection in the physical store or warehouse.
No need to provide any financial information, you can simply pay by card or cash when picking up the order.
There are no additional costs or surcharges for either the merchant or the buyer.
It's a fast method, as the merchant prepares the order and the customer can pick it up almost immediately.
PertaShop doesn't include anything like this among its official modules, but we are specialized in the integration between physical and online commerce, so we have developed a couple of appropriate solutions to implement in PrestaShop. At the following link you can get a module for pickup and payment in online store. If due to your structure, you need to give the buyer the option to select in which of your physical stores or warehouses they want to pick up the order, you can opt for this other module
OTHER LESS USED PAYMENT METHODS
At this point in the history of ecommerce, there are already global solutions that offer a comprehensive service for processing payments and collections through bank cards. That is to say, based on the card payment system, a lot of variants have emerged that allow you to pay using other economic alternatives. They're solutions implemented by third parties that try to work as security filters to protect the data of both, consumers and companies that offer such products or services, as well as streamline the payment process without losing security in it. We can opt for different forms of payment other than the totems that we have mentioned in the previous points.
Online payments through mobile: Among the latest trends in e-commerce, payment through our mobile devices stands out. Within it there are many typologies: transferring money between different users, as is the case of Twyp, from ING Direct bank; mCommerce or shopping in online stores through this device; mobile payments at the point of sale through NFC technology or QR codes. Virtual wallets are also emerging in the form of apps that store users' personal and banking data in order to make transactions faster and have all transactions available at a single click. In this case, one of the fastest and easiest ways to pay, using your phone number (you don't even have to enter bank details in the store) is Bizum.

Bitcoins: Bitcoin is a virtual currency created in 2009, used to exchange goods and services. It's digital money that is not issued by any central bank, therefore, it doesn't have behind the guarantee of a country that respond for it, nor is it regulated (which exposes us to these companies going bankrupt and our bitcoins becoming worthless). The virtual currency serves as a means of payment, both in online environments, in games or social networks, as in offline transactions or in real life, and is obtained through exchange platforms using a conventional currency (euros, pounds, dollars …). Its value oscillates within the markets, just like conventional money, and could represent an advantage for our ecommerce in the sense of its immediacy (if we have international customers, this payment method could greatly speed up the exchange process, especially between banks in countries that don't have treaties with each other, and need to go through a central bank, making the payment processes delayed several days).

And so far our entry on payment methods. I know we have left out many and we'll try to complete this article later with a new list. Do you think we should mention any specific one? Don't hesitate! Write us here, or in our social media profiles, and tell us about it.
Let's sell, ecommerceaddicts!