Innovadeluxe has always been known for being an expert in customizations and "difficult" or "weird" jobs for PrestaShop. That has always been our trademark: Produce the project that the customer wants, whatever it is (cheap PrestaShop stores, integrations with dropshipping providers, custom projects for PrestaShop, custom themes for PrestaShop, desktop tools with TPV for PrestaShop, quality modules for PrestaShop…)
A modification highly requested and sought after by many entrepreneurs and traders is a platform where you can sell products from different manufacturers and set a commission on each of the sales of that manufacturer, either for that portal or for the entrepreneur who manages it. As it was so demanded, we have already done this integration and modification, which has been running for over a year in several customers' online shop.
THE MULTI-SELLER PLATFORM FOR PRESTASHOP: A shopping center in digital format
This platform (made up of a wide variety of modules) includes many features designed precisely to make the relationship between webmaster and seller (from now on, producer) as fruitful as possible. We can create and define all the producers who are going to sell their products in our portal.
Apart from filling in some basic information about them, we can also expand the advanced data.
url-friendly (used later for the producer's microsite)
Longitude, latitude (used later to be able to locate this producer on Google maps)
Commission (used to define what percentage of their sales is for the portal)
More detailed information for the creation of your microsite (allows html)
Brand Logo for the Microsite
All designed so that both, producer and webmaster, have absolute control over everything that affects each of them. It's a system based on the transparency between supplier and webmaster and on the absolute control of the orders. A producer could enter the portal and modify the status of an order from one of his customers, for example, to inform the portal if the product has already been delivered.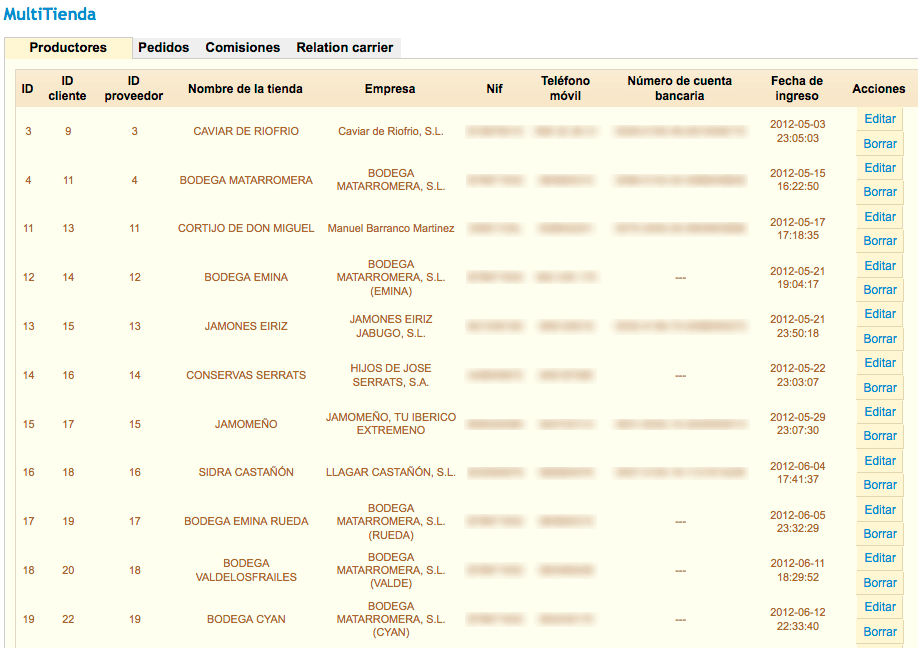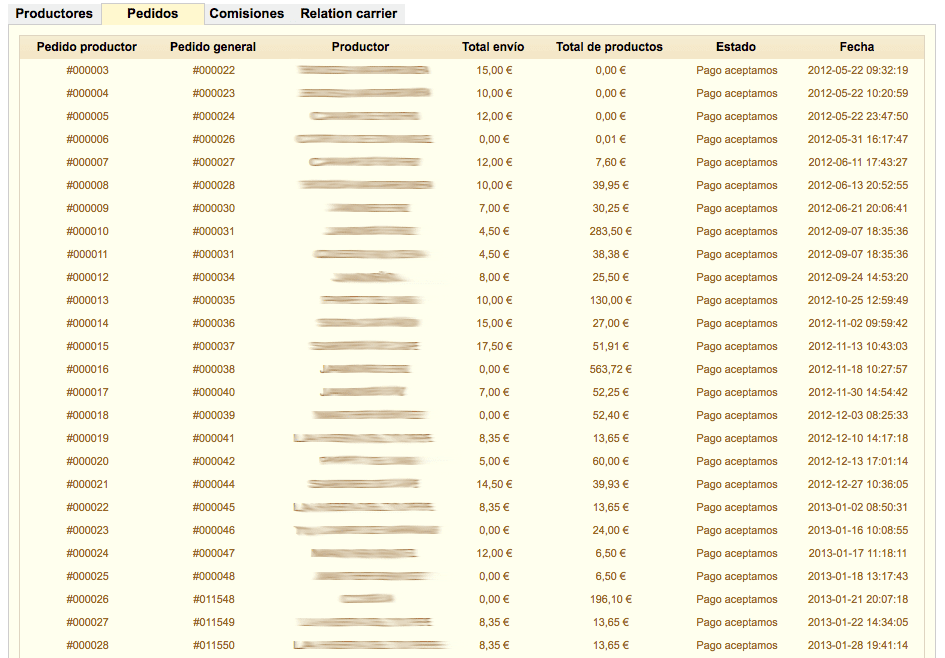 The platform is very complete, because the main module has a tab from where you can know how much you commission in certain periods of dates. Simply select the start and end date of the report, and the module will group by producer the number of orders, as well as the total of your commissions. This module also allows you to send an email to the producer (or to all of them) to indicate the commission collection from the same window.
It also allows you to relate individual transports in your stores for each of the producers. That is to say, a shipping company for each supplier. So that there are no logistical errors between the different results.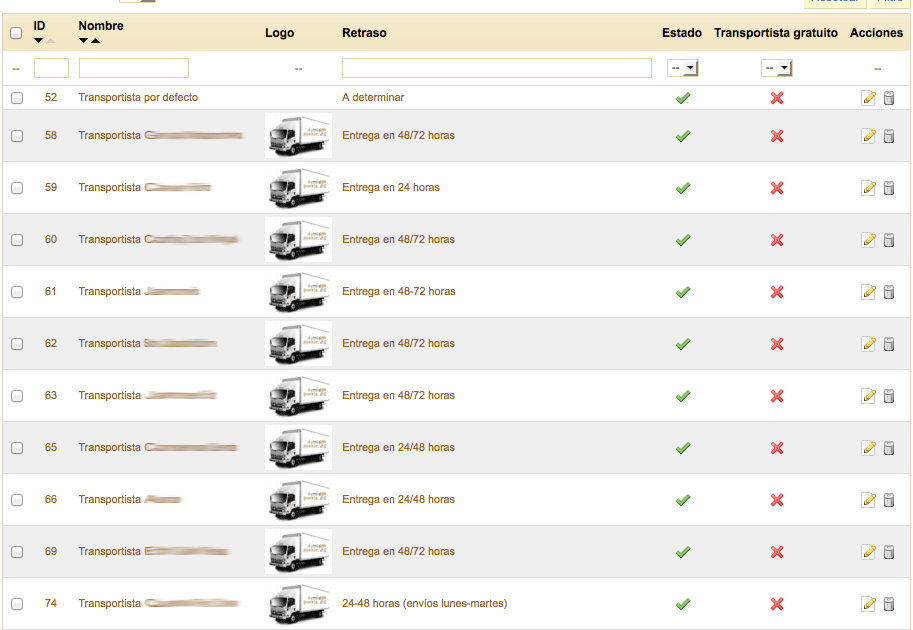 Not enough for you? Don't worry.
Following the success of this module, we started to develop other modules to add new possibilities to this multi-vendor platform. As new needs arose among our customers, we started to work to develop additions to the modules. These are the most notable:
List of producers in Google Maps: allows you to get a map on Google maps, with marks that identify each of the producers who sell their products on our website. A click would allow to see the basic information of that producer and link to your microsite.
Lateral list of producers by province: All the locations where there are producers are deployed and showing in a convenient way. It's a very good option to allow the customer to search by area.
Microsite for the Producer: The best way for a producer to show their basic information (apart from a gallery of images, as is discussed below), as well as their products, is through its own microsite. This also includes another module that will allow the producer's location to be shown on Google maps.
Comments on Producer Microsite: We can enable/disable comments for the producer microsite, also allow moderation, as well as allow/deny comments from registered users
Google Maps on Producer Microsite: in the same way that we show the basic information, logo and so on, we can show your location with Google maps through this module.
Google Maps of the Producer in the product sheet: apart from getting the information about that product, we get information about who the producer is, as well as a Google maps map to locate it and link to its microsite.
Image Gallery for the Producer's microsite: module that allows you to create an image gallery for each producer, so that we can customize each of their microsites, showcasing their products' best photos.
Other info: All product listings, include the identification of the producer along with its corresponding link.
At Innovadeluxe we believe in the projects of our customers, and thanks to that, we contribute and help many people to make them possible, as we provide the tools that previously didn't exist and are based on the needs of a single customer. Therefore, we remind you, once again, that you'll always have a PrestaShop consultant when you need one, because if you believe in your project, so do we.
Do you have an idea but you don't know if it's possible to implement it in PrestaShop™? Ask us and we will give you an answer!