Is it possible to create a landing page in WordPress? The answer is a resounding YES. There are excellent plugins that allow you to create and integrate this type of pages on your website. Here, I'll explain step by step how to create a landing page with WordPress, which is free and very easy to use, but no less powerful. And I'll also give you some tips to get the best results when it comes to conversions.
But before we get down to work, let's review some basic concepts that will be good to keep in mind.
What is a landing page, what is its purpose and what characteristics should it have?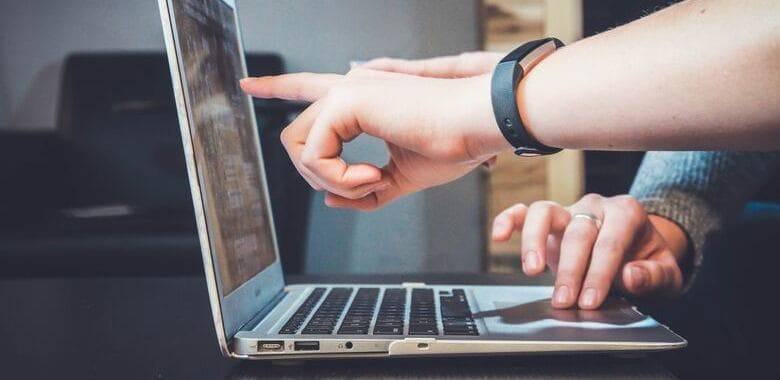 Sometimes a landing page is defined as a page on which the user "lands" after having clicked on a link or button located, for example, on a banner or ad of any kind, either from a web portal, social network, application, email, etc.. Or from a guide in any format. This definition is quite generic and even suits the term (landing page), but it's not enough.
A landing page is distinguished from any other type of web page by an essential feature: it's designed so that the user, by performing a single action, becomes an end customer. It's as simple as that. Therefore, if a landing page fails to achieve a lead or conversion or if it offers the possibility of several different actions, it's not really a landing page. At least, not a well-designed one. This is very important to keep in mind before creating a landing page.
Having clarified the above and before explaining how to make a landing page in WordPress, it should be said that the landing page can be located within the same website or be a microsite outside of it. In the case we'll explain, it will be part of the main site, because we'll use the WordPress Landing Page plugin.
What is WordPress Landing Page and why use it?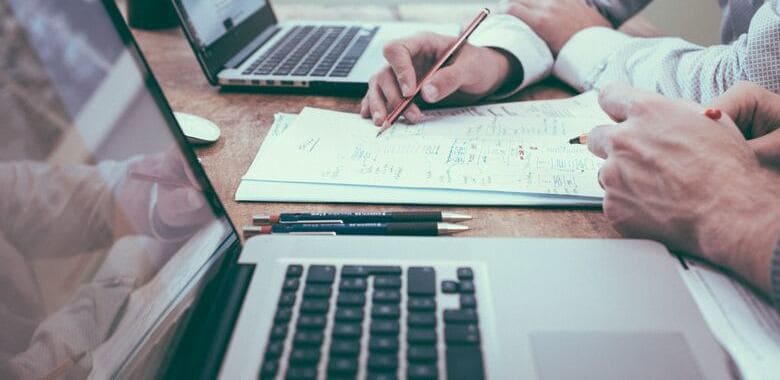 WordPress Landing Page is a free plugin that you can download from the official WordPress website with a single click. Once installed, you'll notice that it suggests two other related plugins: WordPress Calls to Action and WordPress Leads. And not in vain. You can say that these 3 plugins are part of an inseparable triad that will allow you to create a powerful system to generate leads on your website.
But regarding WordPress Landing Page I must say that, although free, it has little to envy to other paid ones like Lead Pages, Unbounce, Thrive Architect and OptimizePress (although I recommend you try them). Its admin panel is intuitive and allows you  to create a landing page in WordPress with great ease. But it also allows you to track conversion rates, perform A/B tests, clone existing landing pages in your template… And, of course, a plus is to be integrated with WordPress Leads and Calls to Actions to optimize your conversions.
In other words, you have here a powerful tool to create a WordPress landing page for free. Moreover, if you want, you can upgrade to the Pro version, which offers extra features. But first let's see how to create a landing page with this plugin.
Let's get started! Create a landing page with WordPress in 6 steps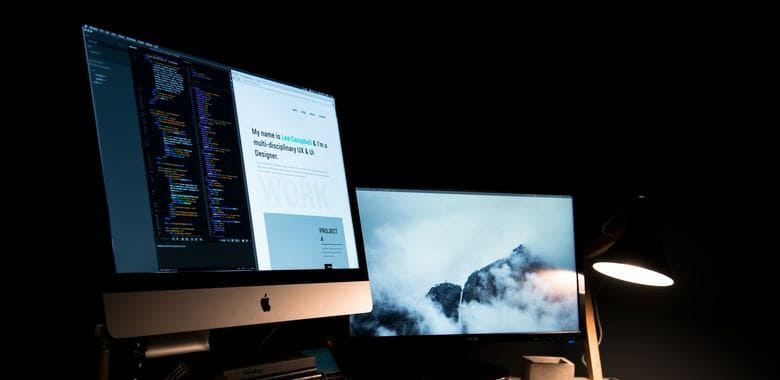 1. In the side panel, click Landing PagesAddNew. It will show you a list of available templates for your new landing page. By default there are some very interesting ones that serve as a starting point. Select the one you prefer or click Landing PagesUploadTemplates to install a template according to the design you want.
2. Once you've selected the template, just name your landing page and click Create Landing Page. It goes without saying that this title will be the permanent link, not for the one that will be shown to the user.
3. Next, you'll see the landing page editor. You can either edit "blind" and click Publish / Update every time they make a change, or click Launch Visual Editor (below the permalink) to edit the page in a side panel with the a preview.
4. Now that you've chosen your editor type, you can start filling in and customizing the key areas of your new landing page such as:
Main Headline. This is the title of the landing page as the user will see it when they "land".
Middle Content (Message). Here you can not only add the text with which you'll engage the user, but also give it format, add multimedia content, choose a background and text color with a click, etc. By clicking on the Marketing button you can incorporate forms, buttons, shortcodes for Calls to Action, social media sharing, etc.
Conversion Area (Conversion Zone). Gives you an editor with the same options for the message, plus it allows you to choose in which column to place your conversion area.
Left Content. To add whatever you want to the left of the main message.
Right Content. To add whatever you want to the right of the main message.
You even have at your disposal a basic editor to enter custom CSS code and another one for JavaScript, in addition to other very interesting possibilities that you can explore.
5. If you need to create another variation of the landing page, just click the Add New Variation tab, just below where the permalink is displayed at the top. To edit the new variation, just repeat the steps above.
6. To view the changes, just click Publish / Update, or Update All if you're working with the visual editor.
How to make an attractive landing page in Wordpress?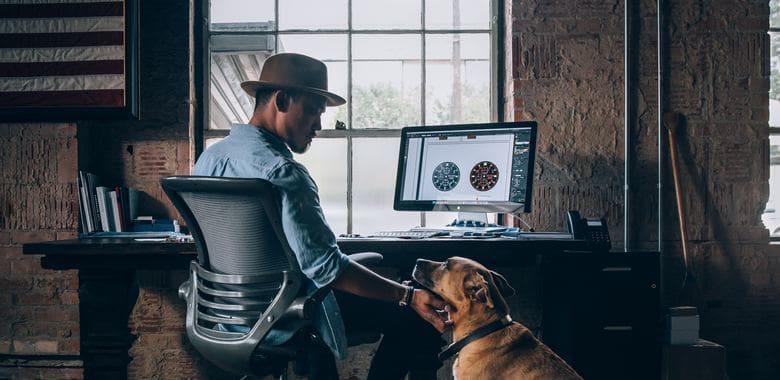 Now you know how to make a WordPress Landing Page, you've been able to appreciate the benefits it offers and the ease of use. But the plugin alone doesn't guarantee good results, no plugin does! As with any tool, your success will depend on how well you use it for your goals.
That's why I want to give you some tips on how to create a free WordPress landing page and also, make it really effective.
1. Hook with the title!
It's like any product: if the title isn't convincing, the user won't bother to read the rest and will simply close it. You can't let this become the norm. So your headline must be a good hook and invite to continue reading, or to perform an action immediately. To do this, in addition to what you're going to write, you must meet the following requirements:
Highlight over the text. When you create a landing page with Wordpress Landing Page you already have a big title heading, but you can make it more eye-catching by writing HTML code with styles in the Main Headline field. For example, the following code creates a dark gray title with 42px size and gray shadow

<span style='color: dark-gray; font-size: 42px; text-shadow: 2px 1px gray'>Subscribe!</span>

Language according to your brand's personality. Although the landing pages are something like satellites of the main site, the user must recognize you in them.
Make a pleasant and direct invitation. That is, no cryptic or ambiguous titles. The reader must be clear about where he/she is, otherwise they'll lose interest. Remember that most users will decide within a couple of seconds whether to stay or leave.
Suggest a product's benefit. Preferably, the most appealing benefit for that particular type of consumer.
2. Don't explain, invite!
A landing page is not a web article. Although you should obviously talk about the benefits of the product you're offering, don't go into big explanations. Be concise and direct. The content should be a brief invitation to act. In addition to being attractive, so that the user can't resist the temptation to perform the action. A good resource is always to add an effective Call to Action.
Another important thing is not to be too long when asking for data. If you include a form with too many fields, the user will get impatient and end up abandoning. So limit yourself to requesting the minimum amount of data.
3. Use visual resources
To create a WordPress landing page even more attractive, you can include images or other multimedia resources. It's been proven that this type of content tends to maximize conversions. But you have to choose wisely. If you use an image, it should be representative of the product you're offering, as well as visually appealing and in line with the brand.
By the way, if you're going to include videos, an excellent option is to use customer testimonials. Few resources convince the user more than a video-testimonial. So you can start asking your customers to include it in your landing page.
It's also very useful to format the text and the button. To do so, you can use the formatting options provided by the Wordpress Landing Page text editor: background and text color, bold, italics, alignment, lists, etc. Or switch to text mode so you can write the code in HTML and add the tags and styles you need.
4. Optimize!
It's clear that ALL the content of a website has to be optimized. And landing pages are no exception. Therefore, you should optimize the WPO or loading speed of your landing page, starting by not overloading it with web elements (which is also visually counterproductive), and optimizing the images and other multimedia resources you include. It's also advisable to redirect users to a thank you page in order to subsequently measure conversions.
Conclusions
At this point, I can only say that although making a landing page with WordPress is very easy, you'll need time and effort to make an effective landing page. Like everything in website creation, this is also an art that you must master to achieve the best results. But you can save yourself some time by analyzing examples of successful landing pages that are related to your business and/or the same field. And also, studying everything about landing page design. It may seem tedious, but the reward is worth it.