Opening your own website or online store is an exciting process: there's nothing like presenting a project you've put hours of effort into to the world and seeing that it's all been worth it.
However, it's no longer enough to publish some content and wait for your users to interact with your web project, read all your sections or buy your products and services on their own: user experience has more weight than ever in all the metrics you care about, from visits to conversions.
In this article we'll go over what user experience is, why it's important to pay attention to it when designing your website and all the keys to satisfy your users from the first click.
What is user experience (UX)?
User experience (also known as UX) refers to the ease of navigation and use of a website or application.
As you can imagine, giving your customers a positive experience every time they visit your website or initiate a purchase is crucial for your business. A negative user experience could tire them, confuse them and, ultimately, be an obstacle to your goals.
Working on the user experience of your website will help you:
Get visitors: whether they are organic or paid. Google, for example, takes into account aspects of UX to select the web pages or ads that it shows to its users, so it is important if you want your online marketing campaigns to work.
Decrease your bounce rate: some of the factors that can cause your visitors to abandon your website seconds after visiting it are the loading speed or the appearance of your website.
Convert your visitors into customers: If the goal of your website is sales, it's vital that the user's interaction with your page is fluid and intuitive. If not, you could find yourself with a few abandoned carts.
Keep them coming back: if your customers' experience is positive, they are more than likely to come back for more information or products in the future.
Work on your brand's reputation: satisfied customers will always speak well of you, and your visitors' experience is crucial to that!
Here are the keys to working on user satisfaction on your website. In addition, we give you some practical tips to apply them.
Keys to user experience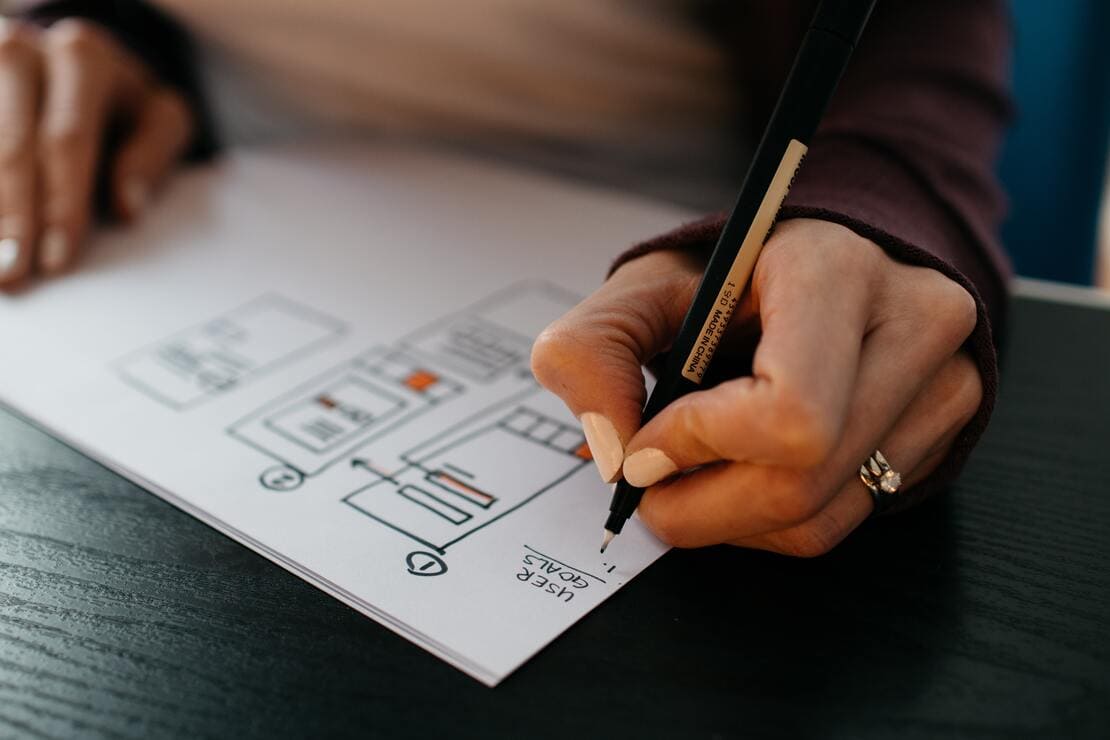 You don't need to be an expert in user experience or web design to create a website that is easy to navigate and intuitive. If you know the principles of user-centered web design and apply them to your business, you'll have a lot to gain:
Try to create a website that is intuitive and easy to use, that allows the user to find the information or product they need without having to go back and forth more than necessary.
You can fill your website with quality content and incredible products, but if the user can't find them, it will be difficult to increase your visits.
The best way to work on this aspect of your website is to give it a logical structure: what kind of information or products do you offer? Can you group them in a rational way? Have you added all the necessary sections? Ask yourself these questions and apply the answers.
How can you improve the structure of your website?
Review all the pages and products published on your website and find a way to organize them in a logical way.
Add a search bar so your visitors can get to the information they are interested in with a single click.
Don't forget to add all the essential pages for any website: a contact page, about us, legal information or even your policies (in the case of online businesses) are some of them.
Ask someone from outside your website to search for a specific piece of information on your website or make a purchase. If they take too long, can't find it or can't complete the process, it's a sign that something is wrong.
Design and readability
A picture is worth a thousand words, and in web development, this phrase makes even more sense!
Make sure that the elements of your website follow a visual hierarchy and correctly guide your reader towards your goal, whether it's a subscription, a purchase, a download..
In addition, it is important that the content of all your pages is easy to read on all types of screens: choose a font, size and color that is pleasing to the eye and invites the reader to continue reading, and don't forget to add titles and call-to-action buttons! The more structured the information on your page is, the easier it will be for your visitor to continue to your goal.
And remember: keep the visual design of your page in mind. Distribute the images and texts well so that you don't overcrowd or leave unnecessary white space. Try to find a balance!
How to work on the design and readability of your page?
Choose a typography and color palette according to your brand, and remember to make your texts easy to read! Choose a good font size and visible tones.
Add just enough information to get your message across and break it up to make it easier to read: add headings, subheadings and write short paragraphs so as not to tire your reader.
Also, add only the images necessary for each page. Don't let a picture interrupt the reading: they should be a complement that adds new information or details.
Include clear calls to action and highlight them! A call to action button should have no more than 3 words and should make it clear what will happen next: a download, a sale, a call..
And speaking of calls to action: don't abuse them! Each page should have a single CTA button that is clearly distinguishable by its size and color. If you add more than one, you could saturate your visitor and prevent them from continuing on their journey through your website.
Loading time
Excessive loading time has a negative impact on both your digital marketing campaigns (as it negatively affects both SEO and SEM) and your web metrics.
That's why it's important to monitor how long your website takes to load, and make sure it doesn't take more than 4 seconds to display the entire page.
How to improve the loading time of your website?
There are several online tools that can help you decide if the loading speed of your website is adequate, Google Analytics among them. Use them!
It doesn't hurt to check your load times from time to time, as you'll probably be adding new content on a regular basis and this could end up slowing it down. Set yourself a reminder and add this practice to your site's long-term maintenance.
Check your images: you may have added too many photos and this is causing your site to load slowly. Also check its weight: in total, your page shouldn't weigh more than one megabyte. And if it's too heavy, compress it!
Do you use any widgets or modules to add functionality to your website? Maybe one of them is slowing down your site, or maybe you've simply added too many. Check to see if there might be any that you're not using as much as you'd hoped and start cleaning up!
A poor quality server can be the source of excessive load times. To shorten response times, choose a reliable server that is located in the country you are targeting.
Responsive design
Responsive or adaptive design is a page that adapts well to the device from which it is visited, whether it is a computer, mobile or tablet.
More and more users are browsing the internet from their mobile devices. In fact, mobile traffic already accounts for more than half of all internet traffic. So, if your website is not adapted to this type of devices, you could lose up to half of your customers.
Also remember that there are different types of computer screens. Your website should be able to adapt to each of them and clearly display its content regardless of its size.
How to make a responsive website?
If you haven't started creating your website yet, keep responsive design in mind when setting it up. Many web development and ecommerce platforms offer responsive templates that will make this process even easier. There are also several online tools that can help you in this process: Adobe Muse, Froont…
In case you already have a website, the first step is to analyze your traffic sources and the habits of your niche to decide if the change is worth it. Google Analytics and a direct survey to your visitors could give you these answers.
If you find it necessary to redesign your website, you can look for a new template or ask a UX designer for help.
Quality content
You've already seen how important it is to work on the look and feel of your website, but none of the above is any good without the right content!
Offering your visitors the content they are looking for in an efficient way is a determining factor to get them not only to visit you, but also to come back, subscribe or make a purchase.
And you know the best part? This might be the easiest step to implement. Offering interesting information or products to your audience is as simple as knowing the niche you're targeting.
Think about the interests and needs of the group of people you want to target with your website. Why are they going to visit you? Answer this question and make everything revolve around it.
Offer related content without beating around the bush! Focus on your main topic and don't make any abrupt changes of subject matter. And remember: organize your content logically within your site.
Same advice for online stores: try to meet the needs of your niche with your products without trying to sell them anything! If your niche, for example, likes custom t-shirts, offer them exclusively those products and related accessories.
Now you have all the keys to create a user-focused website, all you have to do is get to work!
Remember: always think about your customer's needs and how they will move through your website.
Do you have any tips for other entrepreneurs you'd like to share? Leave them in the comments!