SEO Audit
We take your project or PrestaShop store to the top of Google
Start with an SEO Audit and make your business take off in Google!


Why is it important to do an SEO Audit?
The first thing when building an online business is to have a solid foundation. That is exactly what we are going to help you achieve from Innovadeluxe with our SEO Audit, thanks to our team of experts in SEO from Madrid and throughout Spain.
It is basic and fundamental to review and optimize the template you have applied, either in your PrestaShop store or in your WordPress, so that it appears in search engines and in this way, your target audience can find you.
Your PrestaShop online store or web project will be optimized for search engines both technically and in terms of content. Our SEO Audit will give you the guidelines for your project to offer a good user experience at all levels, as this factor is also essential to help your web positioning.
What does our SEO Audit consist of?
Our team of SEO professionals will do a web analysis of your project during the audit, focusing on the 4 fundamental points that every online business, such as a PrestaShop store, must have fully optimized.
These 4 pillars will support the entire visibility strategy that we will work to make your business take off in Google.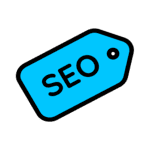 SEO On Page
Everything related to the structure of your website or PrestaShop store. Our SEO Audit also includes what we could call Technical SEO. At this point, the important thing is to leave your project ready for search engines to understand its content, so they can index it correctly.

What it is about is that, when Google goes through your page and checks through its algorithms whether or not you comply with its guidelines, thanks to everything we have detected in our SEO Audit and then you have corrected, your website will be victorious.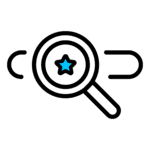 Search engine optimized content
The use of keywords will be essential for your website  SEO. The content optimized based on keywords will be reviewed in your home page, product categories and product pages.

We will check if the keywords are the right ones, and if they are in the right places in your web project: titles and texts. In this way, it will be much easier to get positioned in the first positions of Google.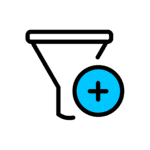 CRO (Conversion Rate Optimization)
In other words, optimize the conversion rate. With our SEO Audit report, we include a review of the basic elements that you need to have under control in your PrestaShop online store or web project so that users perform the desired action when they are on your website.

For example, the Above the Fold content (what users should see when they land on your online store or website without having to scroll), or if your menu is appropriate so that your users don't get lost while browsing.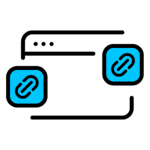 SEO Off Page
People talking about you is important. This translates to being linked to from other websites on the Internet. We at Innovadeluxe look for the best sites where your website or your online store can and should be linked to. And in our SEO Audit we perform a linking strategy or linkbuilding that is optimal for search engine optimization.

From directories of your industry, local, or blogs and media of your subject, getting links in them will increase the authority of your store or web project, which helps you to climb positions in Google, because that is a sign of confidence.
Detailed report with the result of the audit
Once the audit has been carried out, we send you a report with all the points checked and the solutions to be applied. You will have in your hands the solution for:
SEO audit focusing on a personalized service
Once you have left your web project or PrestaShop online store in our hands, our team of consultants will keep an open and effective communication with you.
For one month from the date of receiving the SEO Audit report, we will answer any questions you may have as soon as possible. Your satisfaction is our priority, and our goal is that you can take advantage of all the information we provide you with.
It doesn't matter if you know a lot, a little or nothing about SEO. It doesn't matter how big or small your online business is. We will adapt to your situation and go hand in hand with you during the whole process of web analysis and optimization of your project.
Contact our team of SEO experts and tell us what you need.
Request information
If your web project does not rank in Google results, you probably have a problem with your website. Don't worry, you've come to the right place. With our Premium SEO Audit service, we will analyse your project to determine all the errors or problems you have on your website and we will give you an extensive and detailed report, with the solutions to each problem so that you can implement them yourself or if you prefer, we can do it for you.
Fill in the form and a business consultant will contact you.
SEO AUDIT
The cost of an SEO audit will depend on the type of audit you hire, we have several types. Content, WPO, Link Building, Technical, etc… or PREMIUM with the sum of all of them at a lower price.