There's a whole range of sales strategies only surpassed by our imagination. However, discovering the keys to success is a chimera. We already tell you that there's no magic formula to sell more, except to spend a lot of time thinking about the what and the how.
That's why, with this post, we want to pave the way for you. How? By revealing what we consider to be the 12 best strategies to sell more with your PrestaShop online store.
What are sales strategies?
A sales strategy is the set of actions to be carried out in your online store to make your business profitable. That is, to achieve your goals. And for this, obviously, you need to sell.
If there's a binomial that works perfectly is that of marketing and sales. In order to sell, it's necessary, among other things, that you take into account marketing, because your products aren't going to sell themselves. More than anything because there are certainly more e-commerce selling the same as you.
Therefore, in order to increase sales, you're going to have to beat your competition. And to do so, you'll have to carry out a series of actions (online sales strategies!). So let's take it one step at a time.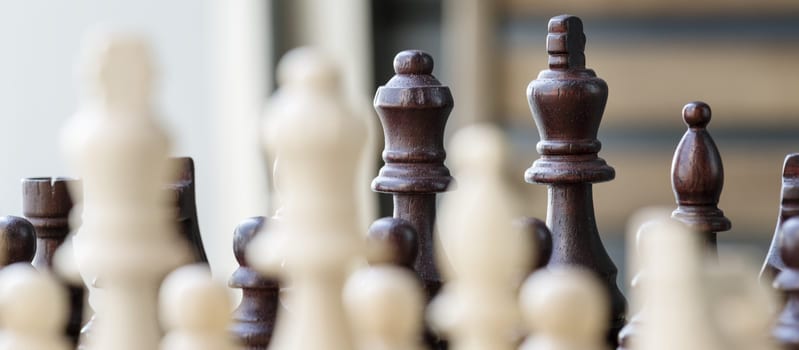 Study your competition
This is important for you, to see what they're doing, how they're doing it, what they're doing better than you… and with all this information, see how you can improve. The good thing is that the competition can be the propellant of great ideas, as it forces you to think and go further to make your online store better and better.
Study both the direct competition (i.e. who sells the same thing as you do) as well as the indirect competition (can take customers away from you through substitute products or products that offer alternatives, such as almond milk instead of cow's milk, for example)
And focus on adding value rather than undercutting prices. To do that, you must know what your value proposition is, what makes you different from the rest of your competition, your characteristics, vision, etc.
But not only do you have to know what value you offer, you also need to express it in a simple and direct way, so that the user can understand it at first and assimilate it quickly. Always think from the point of view of your potential customer.
Add testimonials to your website
A business is not only based on what you say, but also on what customers say about you. Whenever you can, you should bring social proof and authority to your e-commerce and for that, you should add customer testimonials.
Encourage your most loyal customers to leave a review about the products or services of your online store's products or services. Feedback is a very important element in sales strategies, and many online users trust the shop and the product more if they see the feedback from other customers. Sometimes even more than good offers and prices.
Because nowadays, before buying online, the vast majority of users have the (healthy) habit of checking the reviews or testimonials from other people who have previously tried that product. This is especially important if they're not familiar with your online business.
In fact, many times the customers themselves are the ones who solve the doubts of other users, and by doing this, they help us to position ourselves better in Google. The search engine considers that the content has been updated, thanks to their words in the comments and their testimonials.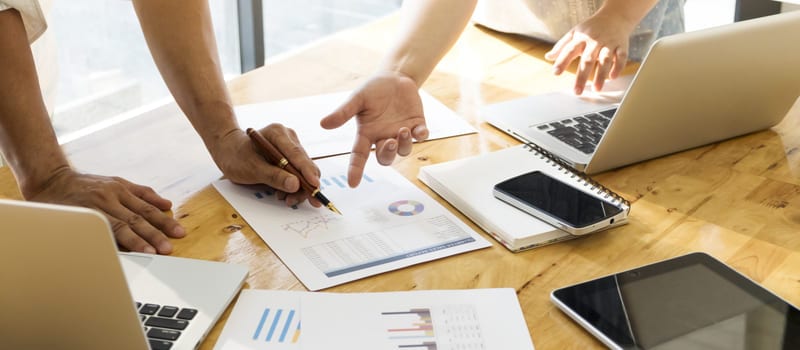 Measure the results, and act!
Measure the results… And act accordingly. Because there's no point in measuring anything if you're not going to interpret it and see how you can use that data to improve. But, what exactly do you have to measure and with what?
The good news is that you don't need to make any investment in tools. The only thing strictly necessary for you to have at the moment is Google Analytics and Search Console. Both are free tools from Google that can provide you with very valuable information.
In the case of Google Search Console, it will tell you if you have any indexing problems in your online store, allows you to remove URLs that you don't want to appear in the Google index, etc. And an important section: it will inform you of how users find you on Google, which will allow you to promote keywords and take advantage of opportunities.
As for Google Analytics, the amount of data it provides you with is so much that we'd have to do another post just for this. You can see the conversion funnels, how the user navigates through your store, the categories or most visited products, where they spends more time, which are the pages they abandon…
With all this internal information of what is happening within the "guts" of your store, you can discard what does not work and enhancing what does, thus being able to improve your online sales strategies.
Include a blog
The contents of the blog allow you to interact with the customer without the pressure of having to make a purchase. Obviously, the idea is that from the post they're reading on your blog, there are links leading to that product or category you've been alluding to.
For example, you've talked about the advantages of eating a healthy diet, and now you can tell that person who has come to your post that you sell fruits and vegetables of first quality in your online store.
But you can also simply help them with tutorials or an embeddable video where you explain everything with more detail… This will help you create a branding and the users will think of you when they have a need related to the topic…Why? Once again, it's all about trust and providing value.
It's not just about your store being an online showcase. Communicate with the customer. Provide help, give advice, share your experience in whatever way you see fit. I insist, transmit confidence and authority: you know what you do and what you're selling. This is the heart of sales strategies. And this is one of the reasons why you should have a corporate blog.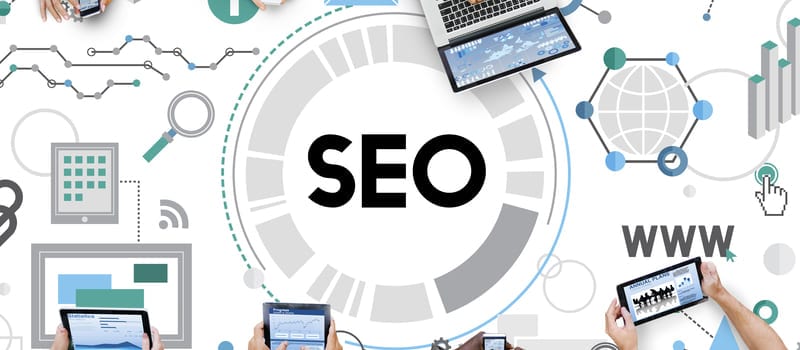 It works on positioning
And what we mean when we say positioning, is SEO. That is, you have to invest time and resources in having an online store or business that appears on the first page of Google. Preferably in the first position.
Why? Because if they don't see you, they can't buy from you. Or even worse, if they see the competition, they'll buy from them but not you. Because positioning, when there's competition, depends not only on how good your products are, but also on how you have prepared your website for search engines compared to how your competitors have theirs.
The "problem" with SEO is that many online businesses invest on it but don't see immediate results, which leads them to frustration and wanting to throw in the towel. But SEO is a long-distance race, a constant work. And in the long run it's going to bring you a lot of benefits.
Advertising on Google and Networks
When we talk about advertising for your e-commerce as an online sales strategy, we talk about two possibilities.
Advertising on Adwords (SEM). You can carry it out through text ads or display ads. This will depend on the state of your business/brand image, as well as your objectives: text to sell and display to create brand or awareness (a new product, a campaign, etc)
Social media advertising. Nowadays, all social media platforms have the option to advertise. And they all end in Ads (the shortened form of advertising): Facebook Ads, Twitter Ads, Instagram Ads, YouTube Ads…
And all of them, having so much information from (millions of) users, have great possibilities of segmentation. This means that your ads, if they're well done, can be very profitable, as they're focused on the audience you need to reach.
And always, when you make an advertising campaign, either in networks or in Google, the ideal is that the ad leads the user to a landing page, your star product, a special offer…  Avoid generic pages where your potential customer doesn't know exactly what they have to do, or doesn't see clearly what you're offering. At Innovadeluxe we carry out SEM campaigns, so if you have any doubts, you just have to contact us.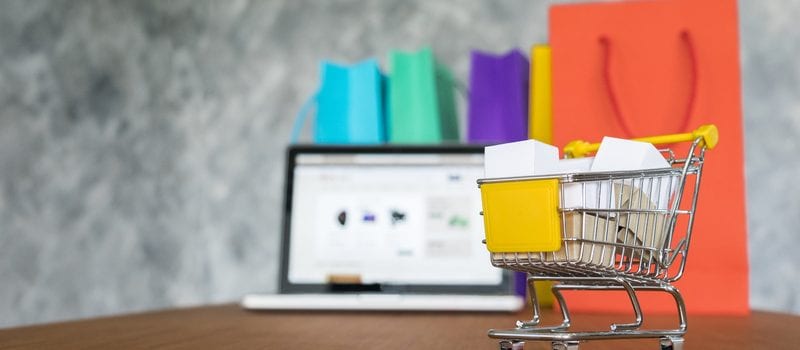 Define your target and solve their problems
The target, within the advertising and commercial language, refers to the profile of the customers to whom we're directing our commercial communication and to whom we're trying to sell our products or services.
This representation of our ideal customer helps us to sell because it allows us to better understand the needs of our audience. And the more you understand the problem of your potential customers, the more you're able to solve it. You'll be able to address them on a one-to-one basis, making it clear that you understand their problems and that you're offering them a solution.
You must take this into account when you include info in the description of product you want to sell, because it's necessary to highlight its benefits according to what interests your potential customer the most. You have to think like your target, talk like your target and show interest in the same things as your target. It's clear, isn't it?
Email marketing actions
When we talk about email marketing, we usually talk about sending a newsletter to the database of our customers. But remember the GDPR law and make sure you have their permission to send emails.
This is a good online sales technique, because this way you'll be able to stay in touch with them  to offer promotions, discounts, exclusive products or a 24 hours sale before non-customers… Imagination is the key.
But you can also – and should – use email marketing to add value. For example, sending your best posts of the week or the month. It depends on how often you publish. And whatever it is, don't saturate your customers with emails every so often, unless you want them to unsubscribe. Which I don't think you want.
You can also carry out actions to capture subscribers and thus increase your database. Offer something in exchange for their data: a product sample or a trial period if you sell services.
And always segment! This is fundamental for a good online sales strategy. If you don't want to force your users to fill out questionnaires that might put them off, segment them by the channel of arrival, or by the topic they are interested in… so that you can then send personalized emails based on what you know about them
Copywriting to seduce
Copywriting is a technique of persuasive writing. That is to say, one that is focused on achieving a concrete action from the reader. This action can be to make a purchase, download a file, join a mailing list, make a reservation, go to a specific section of the store… And although it's common to associate persuasive writing to sales techniques, this is not its only application.
By the way, it's important not to confuse copywriting with content marketing, which aims to create content that adds value to your potential customer and shows that you know a topic well (this is what we were talking about before about why to have a blog)
Both approaches complement each other and are necessary to sell more. One tells you (content marketing): "look at everything I know or how I can help you", while the other (copywriting) tells you: "these are the reasons why you should buy from me".
Of course, we must not lose sight of the design, usability, visual impact, the modules that make our life easier… all this is important. But on many occasions, a simple phrase or a message that connects with the users can increase sales much more than the best cross-selling modules.
Always use a CTA (Call to Action)
A "call to action" tells the user to do something: Download our guide", "Sign up for our newsletter", "Buy now", "Take advantage of our discount today only"… And as many more as you can imagine.
And while it's very important that there are calls to action to increase sales, it's also true that you shouldn't overuse them. The ideal is to have a different one on each page:
A CTA in the home page to subscribe to the newsletter.

Another CTA in the product catalog offering a discount code.

A CTA in the product detail to finalize the purchase.
We usually find the Call to Action in the form of eye-catching buttons located in quite visible or strategic places on the page. Those to which "the user's eye" is directed in a natural way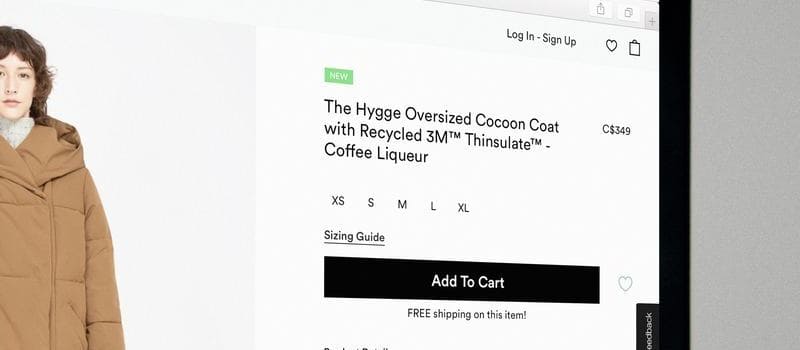 Optimize your online store
Because everything we've told you is useless if the potential customer enters your online store and gets lost or doesn't understand what you want to sell. We, as creators and designers of online stores, have it clear. So let's see what we have to work on in this regard
Limit the number of products or services on your home page
Surely you have multiple products or services available in your online store that are super good or very interesting, and you want the customer to see them all as soon as they arrive to your homepage. But be careful, because:
Too many offers and promotions can give a "cheap" look to your shop.

Which can make the customer distrust your quality.

Or directly confuse them, not knowing exactly what to pay attention to.
So it isn't a good online sales technique. Our experience has taught us that offering only a few products with a good text describing the product or service always increases sales. Highlighting an exclusive offer or a discount code is a good sales strategy.
Take care of the header
Because the header of your website is the first thing people see when they enter your store. If you use an attractive header, in which you're already indicating to your customers the possibility of getting some benefit, you'll be gaining a few sales.
What kind of benefits? It's very common to highlight the free shipping when customers exceed a certain amount in their purchase. But you can give it a spin and see what else you can put. Without going overboard, of course. Don't fill the header with banners.
Have a clear structure in your store
We've already covered this point in one of the previous recommendations. It's important that the user doesn't get lost while browsing. If you go into a physical store and you can't find anything, what do you do? The most normal thing to do is to leave, right? Clearly, this is not a good sales strategy.
Therefore, one of the main things you should keep in mind is how your customers navigate through your online store. And the way to find out is by using heat maps – for example with the tool Crazyegg, which is free for 30 days. If you try it, you'll almost certainly see that the areas of "maximum temperature" usually draw an F.
Why is that? Because we don't have time to look at everything carefully, we just look over it to see if something catches our attention. That's why it's important, whether it's the home page or the product page, that you place the most attractive information right in those areas that the user's eyes are going through .
Work on product descriptions
We have also said it before you have to make clear the advantages of your product, what it is for, why they should buy it… And believe it or not, the vast majority of e-commerce don't describe their product correctly, but just put the price and that's it.
Other e-commerce simply transcribe or use the descriptions sent by suppliers in their catalogs. This is a practice that most of the  dropshipping online businesses do. 
The result? The descriptions are repeated over and over again in every shop that depends on this supplier. Do you think this meets the requirement of being persuasive that we told you before? The answer is no.
So you know a little bit of storytelling, a little bit of personality… Your product is the best, your online shop is the best. Say it! And yes, we know that with certain products or sectors this can be complicated, but if you don't know how to do it, hire a professional, because in the long run it will be very beneficial for you.
Conclusion
In reality, sales strategies, as you can see, go through all the sections of your online store. Because an e-commerce is a whole, it's not just good products or good prices.
Have a global vision, think about your customer, always look for ways to innovate, to stand out, always have your online store perfectly organized and optimized … There are many things, yes, but if it were easy, we would all be riding on the dollar with an e-commerce. So, keep up the good work!
And you know that for anything you need to do in your PrestaShop store, you can contact us. Our services are designed to help you!