Why you should integrate Kedy ERP with your PrestaShop online store
If you have a PrestaShop store, you know that there are countless modules that allow you to customize it so that its operation and performance are the best possible. With the integration of Kedy ERP to your online store thanks to our Quick Order module, we offer you a new possibility.
We have made a custom development so that now the quick order option for your customers is even more personalized, and therefore their frequent purchases easier, because they will always have them at hand. Do you want to know how?
What can you do with Kedy ERP and PrestaShop integration?
The Kedy ERP integration will allow you to integrate your store:
Buying a product only once is enough, it would already be displayed in a list of frequent products, which has infinite scroll. So you can add as many items as necessary.
But in addition, there is also a list of occasional products, and the customer himself can move them from one to another. You, as the store owner, can choose where to put the "quick buy" link so that your customer, when he/she reaches that link, can move the products around.
How does the customer handle the list of frequent and regular products?
Advantages of integrating Kedy ERP with the Rapid Ordering Module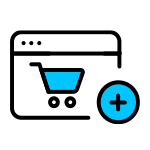 Increase average cart value
By having on hand the products you always need, or even those you only buy once in a while, customers can add them to your store quickly and easily.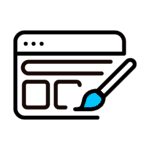 Customization
Since you can place the quick purchase link from anywhere in your store, you choose where it is optimal for your customer to make use of this functionality.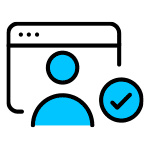 Good user experience
The customer will be satisfied with the way of shopping in your store, remembering that he has this option to make his frequent purchases without wasting time.
Don't get left behind and make it easy for your customer, thanks to the Kedy ERY integration and our Quick Order module for PrestaShop.
Request information
If you are looking for information to integrate your Kedy ERP with PrestaShop, tell us what you need and one of our business consultants will contact you to explain what we already have available and if you require something else, we can develop it.
The more details you give us about what you need, the easier it will be for us to prepare a proposal tailored to your needs.
KEDY ERP INTEGRATION
The cost of integration between Prestashop and Kedy ERP, will depend on the needs you have. We already have some integrations ready, but we can do everything you need.