Your shop is slow and you are losing sales?
HOSTING FOR PRESTASHOP STORES
SERVERS and PROFESSIONAL SSD HOSTING

SSD Hosting for PrestaShop and WordPress
Web hosting created to work exclusively with Prestashop and WordPress. Optimized by professionals with the best cache configurations to achieve optimal performance of your PrestaShop online store or your WordPress blog. With SSD NVMe hard drives in raid and with Cloudflare CDN and DNS media servers to help better performance. With easy to use hosting panels like Plesk. SSD Virtual Private Servers (VPS)
Private Servers (VPS) SSD for medium/large projects that require good performance to serve their content to a large number of users. If your statistics indicate that your visitor volume has grown significantly and the performance of your Prestashop store has dropped significantly, you need to take the leap to your own server, so that no other user affects the performance of your store. Get out of shared hosting and grow to a private virtual server. With the administration delegated to us, a team of professionals at your service.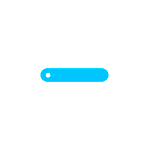 SSD Shared Hosting
SSD Hosting for small projects or for those who are just starting out on the Internet. If you are starting in this fantastic experience of selling on the Internet, but you do not know the viability of your project, this is a good option to start. A basic but quality hosting that will allow you to focus exclusively on your business, leaving the technical tasks to the professionals. We will take care of managing the server and you will only have to worry about selling.
Features included in our shared hostings, VPS and dedicated servers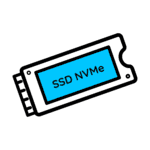 NVMe SSD hard drives
NVMe SSD hard disk storage, with up to six times the performance of conventional SSDs. They are the new standard in high-speed storage, with isolated resources guaranteed through RAID. SSD RAID provides 4 to 6 times faster than SATA/SAS drives, making write and read speeds much faster.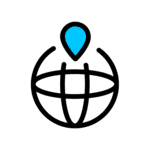 High availability data centers
Our servers are located in three technology parks with the most efficient and secure data centers (CPDs) with the best IP transit to the Internet. CPDs that comply with the RGPD and have the best latencies for maximum speed. Guaranteeing the availability of IP addresses for several European countries.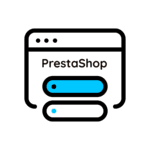 PrestaShop Caches
Optimized to work with PrestaShop and WordPress, caches are configured for optimal performance. Reverse Proxy, MySql caches and optimal configurations for PHP 7 and 5.6 are installed according to your website. Configuration that will increase the loading speed and reduce the use of server resources, supporting more simultaneous visits.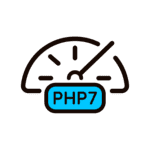 With PHP 7 to increase speed
If your web application (either PrestaShop or WordPress) allows it, the best option you can opt for in terms of PHP version for your web content server is version 7. This version generates content 30% faster than the previous 5.x versions. In addition, these 5.x versions are already obsolete and are no longer supported.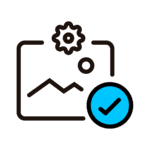 Image optimization
When hiring a VPS with the annual plan, you can request once a year that we make the optimization of images of your store, with our own tools, reducing the size of the images without loss of quality. Shared hosting or VPS in other modalities will be able to contract it additionally.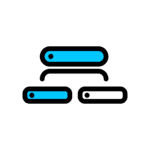 Dedicated IP addresses
If you need to host more than one application on the VPS server with unique IPs or need to install IP security certificates or simply need dedicated IPs, we can provide you with additional IP addresses. You will have them available the same day you request them. We can also offer you geolocated IPs for other countries, for SEO purposes.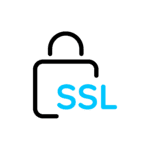 FREE SSL Certificate
All our Servers include free Let's Encrypt security certificates for all your domains and subdomains unlimited (requires renewal every 3 months). If you are going to use Redsys payment gateway or similar, you can hire a RapidSSL SSL certificate or similar with dedicated IP (with annual renewal), ask for prices.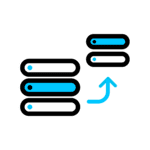 FREE server migration
When you sign up for a VPS with annual plan, our technical team can take care of migrating your store to the new server you just hired. We will migrate all the content of your store (even the blog if you have it) and we will leave everything working on the new server. No cost for you and no data loss in the process.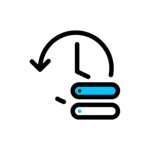 Professional Support and Backups
All our hostings and servers include backups. We take care of automating a nightly process and take the copies to an external backup server. In addition you will have support for any incident that arises with your hosting or if you have doubts about how to do something in your panel.
Intuitive Hosting Panels
In order for you to do the tasks you need to do with your server, you will have a simple and easy to manage control panel. The control panels used are intuitive but at the same time very powerful, so you have all the necessary options to manage your emails, backups, databases, FTP accounts, DNS, ect… We work with Plesk.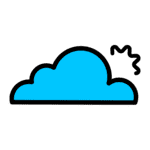 Cloudflare Basic FREE
CDN service to allow the download of content from different points in the world. The CDN allows you to speed up page loading, improve response times and user experience, improve website positioning and reduce bandwidth consumption of the central server. Offloads content from the location closest to the customer. Ideal for stores selling internationally.
Caches for WordPress
In addition to installing caches and reverse proxy for PrestaShop, you will also have everything you need for your WordPress to work perfectly on your server. As a general rule, every PrestaShop store, usually has a Blog created with WordPress. That's why, for us, it was mandatory to have the best cache configurations for both applications to work correctly on your server.
Request information
If you are looking for information to create your online business, you have come to the right place, explain to us what you need and one of our business consultants will contact you to advise you and prepare a proposal.
The more details you provide about your project, the better we can focus the proposal to fit your needs.
SPECIAL PRICES
We have special prices if you hire along with the creation of your store, service of SEO and SEM.