SEO Consulting and Advising
We guide you step by step to help your website reach and stay at the top of Google's rankings.
Grow and boost your web positioning with our SEO consulting!

It may not be clear to you why you need a monthly SEO consultancy. The first reason is very simple: Google is constantly changing the rules of organic positioning. So it is convenient that you always count on SEO services.
But not only that: many times, the templates we use to build a website or online store are updated, and they revert or change some parameters. And you have to re-optimize some aspects of the website that were already done.
This means: if you really want to make sure that your ecommerce or your web project has a chance of ranking in search engines, it is not just a matter of giving it a once-over and leaving it "finished". The application of SEO techniques must be constant.
And this is where the SEO consultant comes into play, who, using the necessary SEO tools, will be dedicated to monitoring your website or online store through a monthly SEO consultancy, where he will indicate the changes or improvements to be made.
What exactly is SEO consulting?
An SEO consultancy is the next logical step to an SEO audit. As we mentioned, in our audit we break down all the factors that your online store needs to meet in order to improve its organic positioning.
At Innovadeluxe we offer you a complete and continuous SEO consulting service, where one of our SEO consultants will give you more detailed guidelines and actions to follow in order to continue optimizing these factors, and make your website better day by day, thanks to SEO techniques.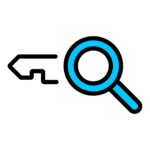 Keyword optimization continues
Each month, your SEO consultant will perform new analysis and detection of opportunities through keywords for your sector and business. Whether on the sections or categories and products that already exist in your store, or if you want to include new content you need to know which keywords to rank for. Or if you want to include new content that you need to know which keywords to position with, leave it in our hands!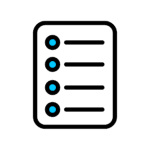 More guidelines for optimizing web architecture
Without forgetting the structure of the information. It is very important that the information is correctly structured in your web project or PrestaShop store. This is not only to avoid losing customers, but also to transmit the flow of authority between your own pages depending on which ones you want to make more relevant.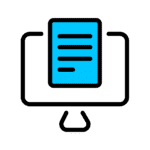 Do you need a content plan?
Surely you have read many times how important a blog is. From our SEO consulting we indicate the most relevant topics that will help you to position yourself better. We create unique contents that provide value to the user, always following the most optimal SEO techniques for Google.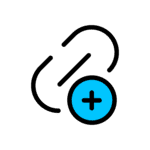 We get links for your website
If your competitors are getting links every month, you have to work on your link strategy. Also, if your competitors don't have a link strategy, you will have a clear advantage over them to overtake them in organic rankings if you do work on it. So, as you can see, this is a perfect task for monthly audits.
SEO consultant dedicated to your web project
The important thing is not only to do the work, but to see how it is working. That's why your SEO consultant will monitor and track your website month by month.
We will do this through web analytics, thanks to SEO tools such as Google Analytics and Google Search Console, as well as other more specific tools, not only to see the positive progress of your website, but also to detect if there is any penalty because you have linked from a SPAM domain, for example.
Your SEO consultant will be aware of all the changes and developments of the search engines, so your website will always be the latest in terms of guidelines for positioning in Google.
We will solve all your doubts and questions as we apply SEO techniques to make your project grow.
Whether your online store needs a SEO consultant with a strategic, technical or analytical profile, we at Innovadeluxe can provide it. The SEO consultant assigned to your project will plan and develop the growth strategy and optimization of your PrestaShop store or web project in all areas.
Each month you will receive a report of your SEO consultancy in which all the actions carried out will be detailed, as well as the data of visits, clicks, etc. that determine the progression in your organic positioning.
It doesn't matter if your store is new or if it has been online for a while and is not getting the results you expected, contact us and we'll help you!
Contact with our SEO consultants and tell us what you need
Request information
If you are looking for information to create your online business, you have come to the right place, explain to us what you need and one of our business consultants will contact you to advise you and prepare a proposal.
The more details you provide about your project, the better we can focus the proposal to fit your needs.
SPECIAL PRICES
We have special prices if you hire along with the creation of your store, service of SEO and SEM.